Top 5 spiritual sites in Varanasi
Top 5 spiritual sites in Varanasi
Mar 29, 2022, 01:06 pm
2 min read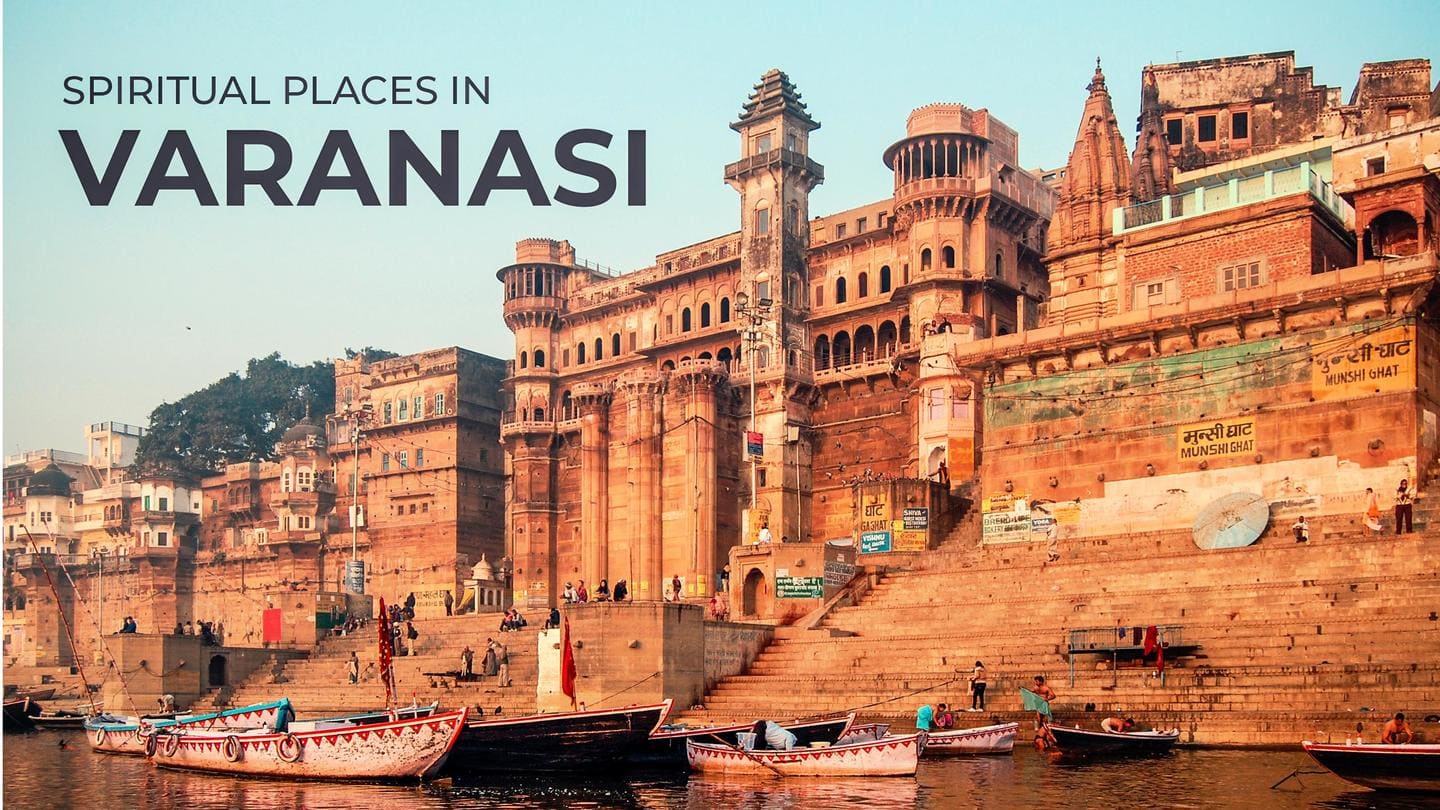 If you believe in spirituality and want to spend some quality time along the ghats of the sacred Ganga River, then you must visit Varanasi in Uttar Pradesh. Well-known for the beautiful Ganga Aarti, the holy city is full of ancient temples, and sacred ghats that will purify your heart, soul, and mind. Here are a few spiritual places to visit in Varanasi.
Situated on the banks of the holy Ganga River, the Kashi Vishwanath Temple is a popular spiritual destination for devotees. The temple is dedicated to Lord Vishwanath or Shiva and is one of the 12 Jyotirlingas in India. The temple houses a spire and gold dome. It is believed that your dream comes true if you make a wish looking at the dome.
Located in the southern part of Varanasi, Assi Ghat is visited by several tourists throughout the year. One of the biggest ghats in Varanasi, it is believed that Goddess Durga, after defeating the demon Shumbha-Nishumbha submerged her sword in the Assi River. According to legends, one can wash away their sins by taking a dip in the sacred Ganga River at the Assi Ghat.
Durga Mandir or Monkey Temple is one of the holiest temples in Varanasi that is visited by hundreds of devotees throughout the year. According to legends, the idol of Goddess Durga emerged in the temple campus on its own and it wasn't man-made. Built by Rani Bhabani of Natore in the 18th century, the temple has multi-tiered spires and reflects the unique Nagara-style architecture.
If you want to experience some peace and tranquility while sitting on the ghat steps, then don't forget to visit the Scindia Ghat, also known as the Shinde Ghat. The ghat is quite popular for practicing meditation. According to legends, Lord Agni was born on this ghat. The ghat also houses a small Lord Shiva Temple that is submerged partially in the river.
Sankat Mochan Hanuman Mandir
Dedicated to Lord Hanuman, this Sankat Mochan Hanuman Mandir in Varanasi is situated along the Assi River. Built in the early 16th century by poet-saint Sri Goswami Tulsidas, the temple witnesses hundreds of devotees, especially on Saturdays and Tuesdays. The Hanuman idol in the temple is decorated with marigold flowers and the sweet, Besan Ke Laddoo, is offered as prasad here.