5th day: Vasai, Nallasopara residents still stranded, houses flooded
5th day: Vasai, Nallasopara residents still stranded, houses flooded
Jul 13, 2018, 10:05 pm
2 min read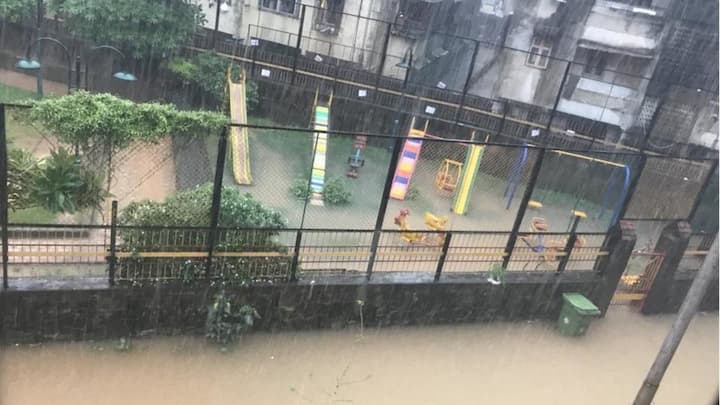 Even though it hasn't rained heavily for the past two days, Vasai and Nallasopara residents continue to remain stranded for the fifth day, as several low-lying areas are submerged in water. Experts said clogged-drains, poor-planning, geographical and environmental factors are the reasons behind this situation. The civic body is currently removing muck from drains and railway culverts using two dredging machines borrowed from BMC.
Apart from dredging machines, water pumps have been deployed
"There's a lot of sludge that has come in with the flood water. This has choked the drains," informed Satish Lokhande, commissioner, Vasai Virar Municipal Corporation (VVMC). Apart from the dredging machines, pumps have also been deployed for pumping out water from flooded areas like Suncity, Gass, Samta Nagar and Evershine City in Vasai and Achole Road, Chheda Nagar and Samta Nagar in Nallasopara.
No rain for 24hrs, still water hasn't receded from houses
Meanwhile residents are extremely disappointed and angry at the lackadaisical attitude of the civic authorities. Nallasopara resident, Aamir Shaikh said despite no rain for 24 hours, water outside his house hasn't reduced by an inch. Moreover, there was no electricity for two days. Many couldn't attend office since there was no water to take bath, the railway tracks were submerged and streets were water-logged.
No power supply since Tuesday for 36 hours
After water entered the electrical substation at Vasai, affecting 16 feeders, power supply was cut off since Tuesday. It was restored after 36-hours in 3L households, said Pandurang Patil, chief PRO, MSEDC. Many households were still in dark since their meter-rooms were submerged. This has prompted administrative officials to issue an order "to install meter rooms, particularly in low-lying areas, at a particular height."
Water tanks being cleaned, hospitals screening patients for water-borne diseases
Twin cities of Vasai and Virar, along with Nallasopara also had to battle acute shortage of drinking water. This was because many households have underground tanks and water got mixed with polluted flood-water. Acting on it, VVMC has hired agencies to clean the tanks. They've also asked hospitals to screen patients for water-borne diseases like leptospirosis. So far no case has been registered.