What all made news in Mumbai today?
What all made news in Mumbai today?
Written by
Sripriya Yegneswaran
Nov 24, 2016, 04:55 pm
3 min read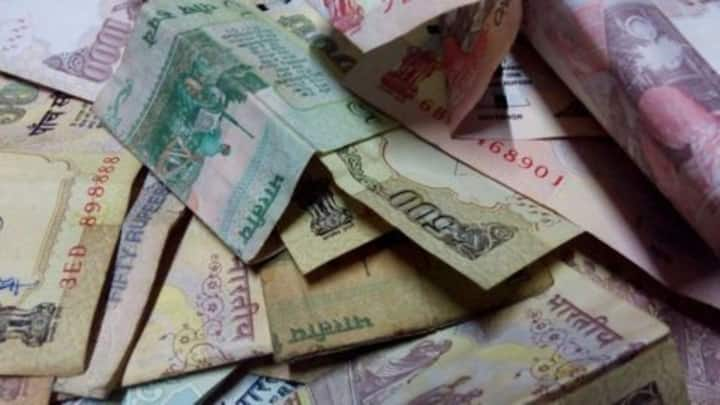 Demonetization woes continue to haunt people as farmers are throwing produce on streets. Vegetable prices crashed due to lack of cash supply as tomatoes were sold at Rs.2 per kg. Small industrial units and daily laborers too are bearing the brunt of demonetization as slowdown continues in retail businesses. Read more on this and why a mother killed her young son by tapping in.
ED calls Bhujbal's custody legal
Opposing a plea by NCP leader Chhagan Bhujbal, who was arrested in a money laundering case, Enforcement Directorate (ED) said that arrest was valid and legal. Bhujbal had argued that his custody was illegal as it was not carried out by authorized officials. ED said that arrest was made by assistant director of ED, and no other authorization was required to carry the arrest.
Mother kills son for annoying lover
A three-year-old child was killed by his mother Bharti Shinde, in Bhal village in Ambernath, as her lover was irritated by the crying child. The mother, who was living in with Vishal Kumar, brutally kicked the child on the chest breaking his ribs after Kumar complained of his continuous crying. She was arrested by police on murder charges while Kumar is still at large.
Small industries hit hard by cash crunch
Demonetization is having a cascading effect on small and medium enterprises, affecting nearly 50% of their business. Impact is being felt especially by small industries as the slow down in market has led to sharp decline in orders. Most of the laborers who are paid in cash have not received their salaries and others are queuing up outside banks, losing a day's work.
Sweeper confesses to raping tribal girls
The main accused, in the sexual exploitation case of tribal school students in Buldhana district, has confessed to raping two girls. 15 people were arrested after several girls complained of rape in the school. School's sweeper confessed to having raped two girls who had first filed the complaint. An SIT was formed by the government after the incident came to light on November 3.
Shortage of currency leads to price crash
Farmers have been hit hard by the currency ban as vegetable prices have dropped drastically. Tomatoes which were fetching Rs.8-9 per kg to farmers prior to demonetization, are now being sold at Rs.2 per kg. Farmers are forced to slash the prices as there is not enough cash in market. Produce is being thrown on roads as perishable items can not be stored.
Drug racket operating through call centres busted
Intelligence agencies have busted a drug-racket which used to take orders through call centres, using the deep web referred to as 'darknet'. The racket used to smuggle a psychotropic drug, Alprazolam, through courier service Allied Air Express. Drugs were packed in courier covers and exported as health samples to UK. The courier boy who was the mastermind, has been arrested along with 7 others.
Accused in Thane drug case transferred crores through hawala
A massive haul of ephedrine powder of 18,600 kgs was seized near Thane on April 16. Police revealed a hawala transaction of Rs.3 crore by those accused in Thane ephedrine haul case. Transactions of Rs.3 crore in three hours among the accused were revealed to the police through their WhatsApp data. American police who're also investigating the case confirmed the WhatsApp exchanges.