Landmark initiative: Sanitary napkin vending machines for nine Maharashtra jails
Landmark initiative: Sanitary napkin vending machines for nine Maharashtra jails
Jul 03, 2018, 07:15 pm
2 min read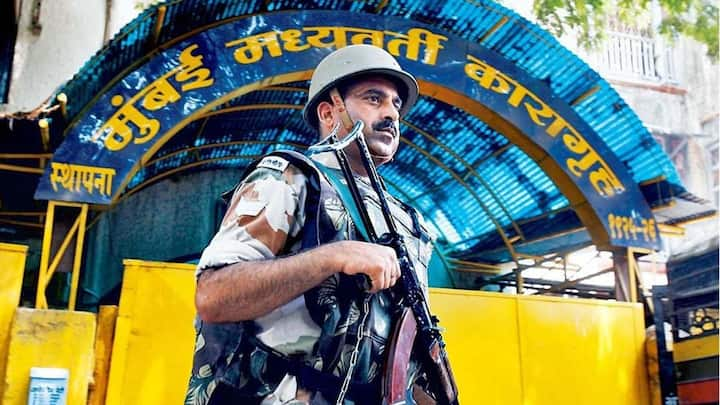 Nine prisons in Maharashtra, housing some 1,023 women, are in the process of getting sanitary napkin vending machines and incinerators (for the disposal of sanitary napkins). The landmark yet necessary decision has been taken by the Maharashtra State Commission for Women. As a pilot project, nine vending and disposal machines are being installed. Kolhapur women's prison already has 40 vending machines and 50 incinerators.
Each pad may be sold at Rs. 2-5
Currently, each inmate is given eight sanitary napkins every month. Those requiring more purchase it from authorities. However, after the machines get installed, "each sanitary pad will be sold at Rs. 2 or 5 or it could even be provided for free," said a Commission official. In a month, Yerawada, Thane, Kolhapur, Aurangabad, Nagpur, Amravati, Kalyan, Byculla and Chandrapur jails will get such machines.
Each machine would be able to store 20-60 napkin
Each machine would be able to store 20-60 napkins, depending on their size and prison requirements, said Commission Chairperson Vijaya Rahatkar. However, for first few months, the limit will be fixed at 50 napkins, which may go up as per the needs of the inmates.
Women's Commission woke up after Manjula Shetye's death
The Commission felt the need for such an initiative after Manjula Shetye, a prisoner, was allegedly beaten to death by officials in Byculla Jail last year, for questioning basic amenities provided to inmates. The Supreme Court had issued guidelines, including ordering the women's panels to upgrade the infrastructure of prisons and check on the amenities. "We found that inmates required sanitary pads," she said.
Commission Chief hopes for full cooperation from prison officials
Rahatkar claimed her commission is the first panel in the country to take this step. "Women prisoners need sanitary facilities every month. The decision to set up the machine was taken because they do not want their health to be ruined," she said. Further, she hoped for full cooperation from the prison officials, who would be in-charge of the machines.
Yerwada, Thane, Kalyan and Byculla to get 60 machines each
Nagpur Central Jail got its first napkin vending unit in May 2018. It was set up by the Maharashtra Prison Department and Tata Trusts. After a month, Yerwada, Thane, Kalyan and Byculla women's prisons will get 60 vending machines each, while others may get 20-40.