Mumbai: Man sprinkled chemical on several women, enjoyed their suffering
Mumbai: Man sprinkled chemical on several women, enjoyed their suffering
Jan 19, 2019, 06:04 pm
3 min read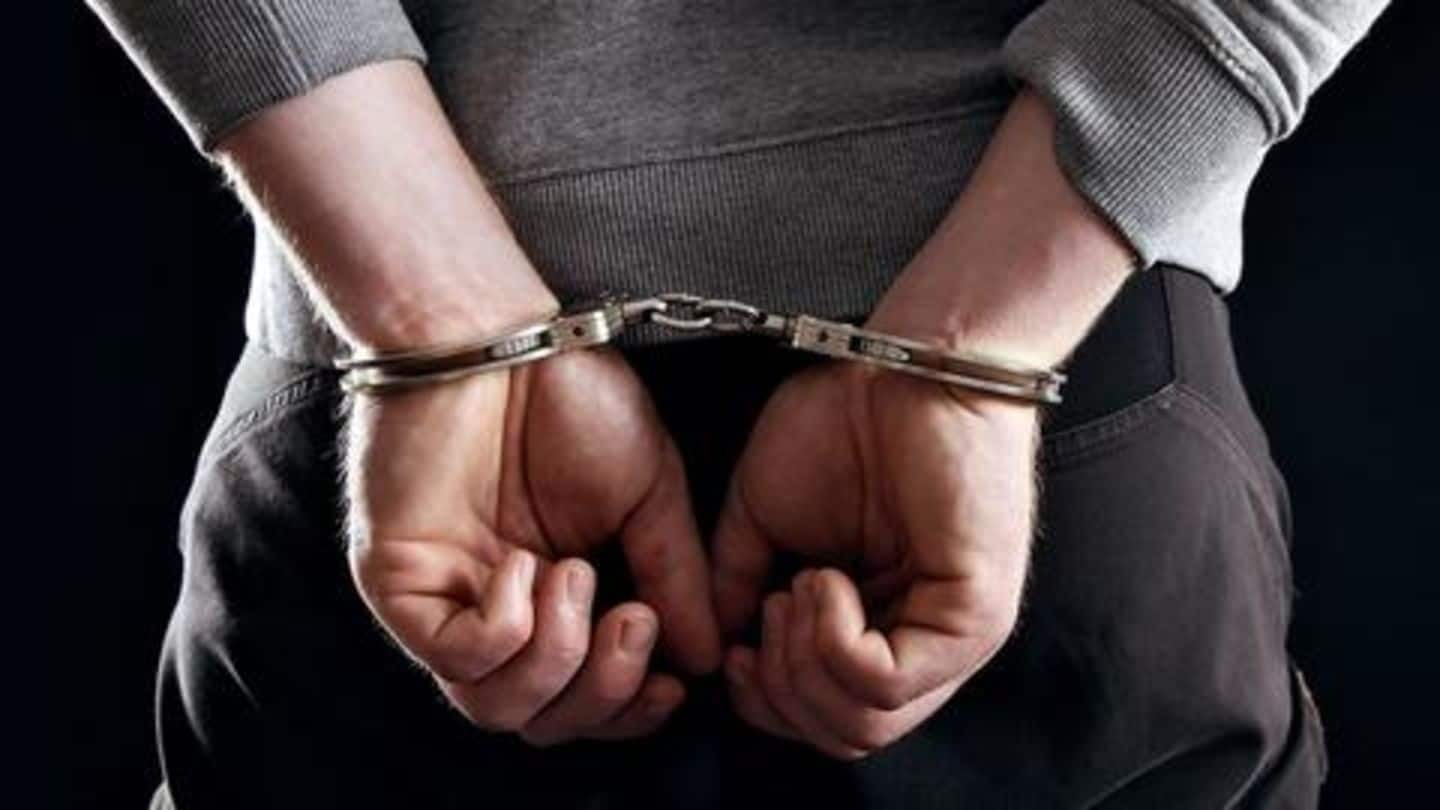 A 24-year-old man was arrested in Mumbai yesterday for sprinkling a burning adhesive on several women at Andheri Railway Station in past one month. His arrest was made after those women complained of suffering from a strange burn on their legs. In custody, the accused Ramvir Ramrup Chaudhari apparently told police that he enjoyed causing this discomfort to women. Here's more.
Chemical burned portion of clothes, caused burning sensation: Complaint
The incidents started in December 2018 and occurred mostly on the bridge connecting Andheri railway station to the Metro station. On December 13, two women- Vedangi Laghate and Shradhha Mistry complained to the Andheri Government Railway Police (GRP) about someone sprinkling a chemical on them, which burned a portion of their clothes and also caused a burning sensation on their skin.
Forensics revealed adhesive was 'Flex Kwik', mostly used by carpenters
Acting upon the women's complaint, police had filed a case against unknown person(s) under IPC Section 324 (voluntarily causing hurt by dangerous weapons or means). The cops then sent the complainants' clothes to the Kalina forensic lab. When the results came out, it was learned that an adhesive called 'Flex Kwik', which is mostly used by carpenters, was used in the attack.
Cops noted that attacks would occur between 9-10am
Thereafter, police became alert and more vigilant on the bridge, deploying staff in plain clothes. Over time, more and more women began to lodge the same kind of complaints and cops took note that the attacks usually occurred between 9 am and 10 am.
Chaudhari was caught red-handed after he attacked another woman
Chaudhari finally got caught yesterday when he sprayed the chemical on a woman named Gayatri Andhan, who was walking on the bridge at 9:20 am. Andhan turned around immediately and found Chaudhari, with a white bottle in his hand, staring at her. She shouted at him to stop. Meanwhile, a Nirbhaya squad assigned to nab the culprit was alerted and they caught Chaudhari red-handed.
Chaudhari worked in furniture shop, hasn't studied much
Chaudhari resided in Chandivali and would regularly take the Metro from Sakinaka and then a local-train to Lower Parel, where he worked in a furniture workshop. "Chaudhari hasn't studied much...One day at the workshop he accidentally spilled some chemical on his hand and found that it wasn't only irritating but also caused a burning sensation," Pramod Babar, senior police inspector, Andheri GRP, told media.
'Chaudhari did it for fun and to watch women suffer'
"He (Chaudhari) told us that he did this act just for fun. He used syringes to sprinkle the adhesive and watch women suffer," Babar said. The police have booked the pervert under Sections 324, 326 (A) (acid throwing) of IPC.