Mumbai: Married man stabs girlfriend 14 times suspecting cheating
Mumbai: Married man stabs girlfriend 14 times suspecting cheating
Aug 01, 2018, 04:39 pm
3 min read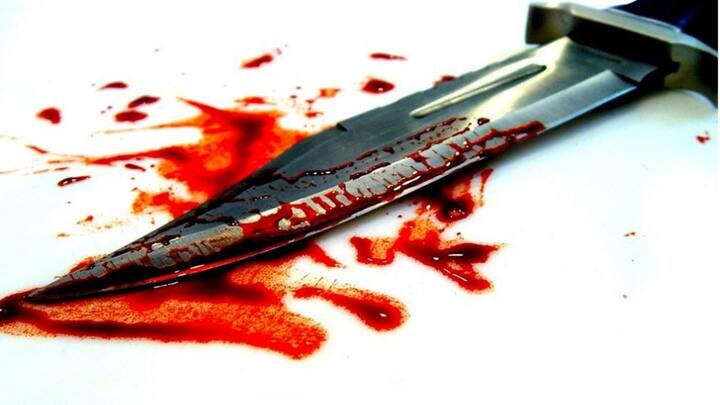 A father's hunch helped Mumbai police crack a murder case within four hours. When 22-year-old Nasrin aka Rashmi Shaikh didn't return home till late Monday, her father Umar got worried. Early morning yesterday, he and Nasrin's boyfriend reached Kala Ghoda, where she worked, only to find her body 1.2kms away. Umar instinctively suspected her boyfriend and it proved right. The latter has been arrested.
Girl worked for Chai pe charcha café, guy Swiggy delivery-man
28-year-old Salman Shaikh worked as a delivery boy for Swiggy, a food delivery platform, while Nasrin worked for Chai Pe Charcha café in Fort area. They were in a relationship since three months. On Monday, Salman asked Nasrin to meet him at Oval Maidan in Churchgate. They met and had an explosive fight, at the end of which Salman stabbed her 14 times.
The father of one suspected suspected her of cheating
The reason behind this outrage was Salman's suspicion that Nasrin was cheating on him, although Salman himself is married with a son. He claims to have seen her talk to other men and confronted her many times, but she apparently refused to listen to him.
He went out with her father to 'look for her'
After returning home, he apparently couldn't sleep and called up Umar thrice between 9.30 to 10.45PM to enquire if Nasrin had reached home. Umar, a scrap dealer, already highly worried, answered in negative and asked Salman to reach his Mumbra house. They then went to Mumbra police station around 1AM to file a complaint, which proved to be another headache.
Umar had asked Salman where he dropped Nasrin last
They were asked to go to Colaba police station, from where they were redirected to Azad Maidan police station since she was last seen there. Around 7.15AM on their 3km journey to Azad Maidan thana, Umar asked Salman to show him where he had last dropped Nasrin. He pointed out at Oval Maidan, where a crowd had already gathered.
"Her body was soaked in blood. I was shocked"
They rushed towards the crowd and found out a body had been found. From the sandals lying nearby, Umar feared it might be Nasrin. The cops didn't allow him to go closer, but showed him photos; it was Nasrin. "Her body was soaked in blood. I was shocked," said the inconsolable father, adding he subsequently told cops that Salman might be behind this act.
Salman faces case, cops yet to recover murder weapon
Salman was taken into custody, where he confessed to the crime, said Abhishek Trimukhe, DCP (Zone 1). He faces a case under IPC Section 302 (murder), Trimukhe said, adding they are yet to recover the murder weapon and the clothes that he had worn on the fateful day. Cops are also trying to put the pieces together to understand the timeline.