Ganesh Chaturthi: Popular Ganeshotsav mandals to visit in Mumbai
Ganesh Chaturthi: Popular Ganeshotsav mandals to visit in Mumbai
Written by
Ramya Patelkhana
Aug 25, 2017, 02:45 pm
2 min read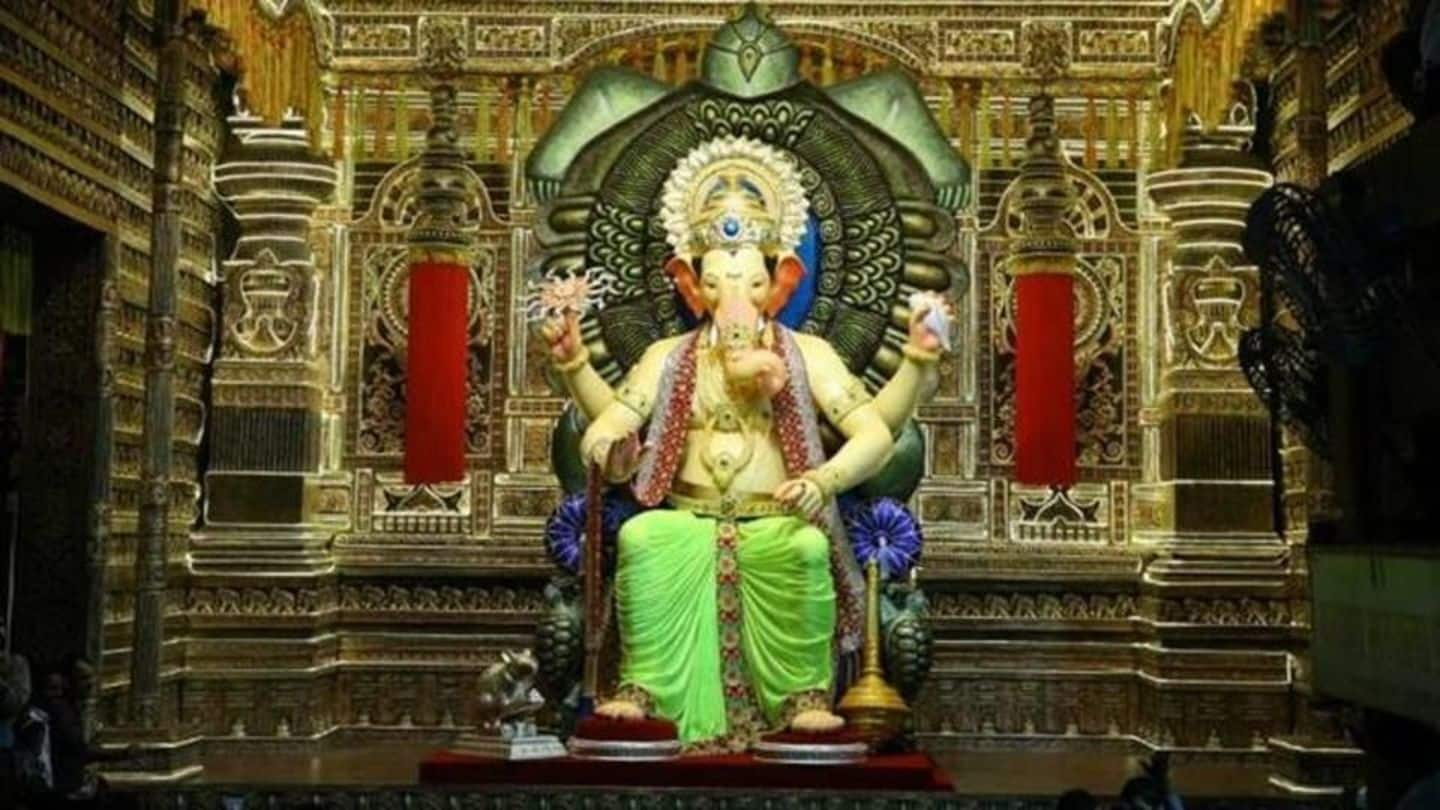 Mumbai is celebrating Ganesh Chaturthi in full-swing with over 7,600 mandals. Here are the popular mandals one should not miss: Lalbaugcharaja Sarvajanik Ganeshotsav Mandal, Ganesh Galli's Lalbaug Sarvajanik Utsav Mandal, Girgaum's Keshavji Naik Chawl Sarvajanik Ganeshotsav Mandal, Chinchpoklicha Raja, Andheri's Azad Nagar Sarvajanik Utsav, King's Circle's Goud Saraswat Brahmin Sarvajanik Ganeshotsav Samiti, and Fort Vibhag Sarvajanik Ganeshotsav Mandal Circle. Tap in for more from Mumbai!
Bombay HC senior judge accused of bias
Senior Bombay High Court Judge, Justice Abhay Oka, who is hearing a noise pollution petition seeking restrictions, has been accused of "harboring serious bias" by the Maharashtra government. Senior advocate Birendra Saraf said it was nothing but the government's election propaganda and an attempt to ensure there are no noise restrictions for Ganesh Chaturthi. Oka expressed shock over the government's allegations.
Bombay HC Chief Justice passes transfer order
Following the Maharashtra government's allegations, Bombay HC Chief Justice, Manjula Chellur, has withdrawn the noise pollution case from Justice Oka-led bench and transferred it to another. Oka's bench was cracking down on the government for trying to "dilute noise pollution norms."
Mumbai: Train derails near Mahim station; 3 injured
Four coaches of a Mumbai local train have derailed near Mahim station this morning, injuring three passengers. Railway officials said that the commuters were given first-aid; they sustained minor injuries. Train services between Wadala and Andheri on Mumbai's Harbour line were interrupted. This is the third train derailment in only a week after two major ones in Uttar Pradesh.
Mumbai: Shiv Sena MP slammed for calling Jain monk "terrorist"
Condemning Shiv Sena Rajya Sabha MP Sanjay Raut's rude remarks about Jain monk Naypadmasagarji Maharaj, the All India Jain Minority Cell sought an apology from him. Raut called Maharaj a terrorist after he openly urged people in a video to vote for BJP in the Mira Bhayandar polls for a meat-free society. The MP also compared Maharaj to televangelist Zakir Naik.
SC denies permission to abort malformed fetus; infant dies
In Mar'17, the Supreme Court denied permission to a 28-year-old resident of Mumbai's Diva for aborting her "severely deformed fetus." The woman went through a lot of pain, but the SC refused to accept her plea as abortion after 20 weeks of pregnancy wasn't permissible. The malformed baby was born on 1 July at Parel's KEM Hospital and passed away two weeks ago.