Ram Vilas Paswan seeks 15% reservation for upper caste
Ram Vilas Paswan seeks 15% reservation for upper caste
Sep 11, 2018, 10:38 am
2 min read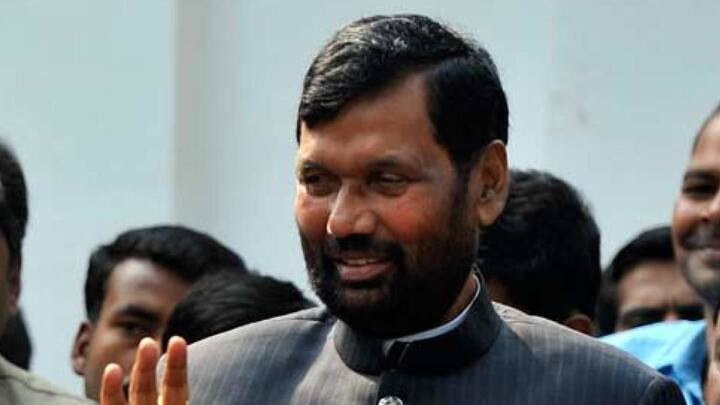 Union Minister Ram Vilas Paswan, in an interview to Hindustan Times, demanded that the upper caste should get 15 per cent reservation. The Lok Janshakti Party (LJP) chief claimed that the BJP has never been anti-upper-caste. "In fact, Upper castes are the backbone of the BJP. They are the party's natural allies," said Paswan. Here's more on what he said.
Paswan is not the only one
Notably, Paswan is not alone to demand this. JDU Minister Jai Kumar Singh demanded it too, saying that it is "a must" for the upper castes to have a quota. Even RJD and Rajya Sabha candidate, Manoj Jha has occasionally echoed similar sentiments.
And, what about the Anti-Dalit movement?
On being asked about the protest against the government's position about the SC/ST Act, Paswan said that it's a six month old story. He also claimed that things have changed now. And they've changed for better. "The Modi government was called 'anti-Dalit' and 'anti-backward' but not anymore. Only two leaders, VP Singh and Narendra Modi, gave BR Ambedkar his due," he said.
Has Anti-Dalit perception about Modi Sarkar changed?
Speaking on change in people's perception of Modi as Anti-Dalit, Paswan said that same 25%, who were against Modi, have now consolidated behind him. "It was a challenge for the Modi government when the youth hit the street after the protest, but whatever happens, happens for good. Had the people not protested, they hadn't understood the Modi's value," he added.
Will the change in perception also change BJP's vote base?
Paswan said the change in Modi's Anti-Dalit image will bring them Dalit votes. "BJP lost the Dalit vote after the Rohith Vemula, JNU and Una episodes and the environment was tensed then. Modi was termed anti-Dalit. However, that is not the position today," he added. "Apart from them, BJP has the upper castes voters who will remain loyal to the BJP no matter what."
Backstory: What was the protest about?
For those unaware, the Supreme Court in June allowed the government to go ahead with the reservation policy when it comes to the promotion of employees belonging to the SC and ST category in "accordance with law". However, fearing the implementation of quota for promotion, thousands of state government employees came out on street with their families in a protest, called "Chetavni Daud."