Delhi court fines AAP MLA for assaulting a youth
Delhi court fines AAP MLA for assaulting a youth
Sep 07, 2018, 02:14 pm
1 min read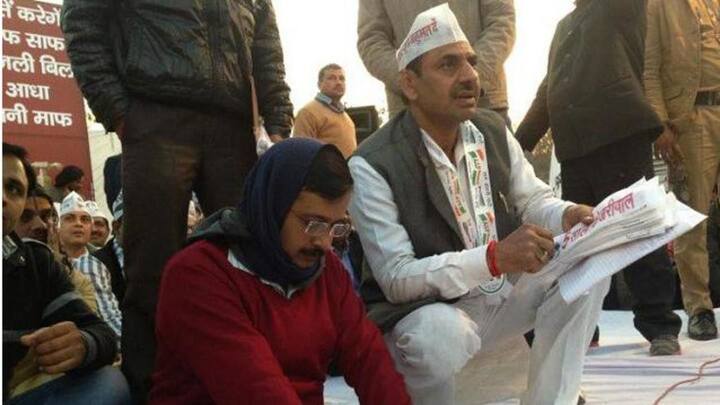 A Delhi court slapped fines of Rs. 2 lakh each on AAP lawmaker Sahi Ram Pahalwan and 2 others for assaulting a youth in September, 2016. The court had held the MLA from Tughlaqabad guilty after the testimony of the victim Yoginder Bidhuri. They have been booked under Sections 324 (causing hurt by sharp object), 341 (wrongfully restrain) and 34 (common intention) of IPC.
The case dates back to 2016. Bidhuri told the cops that a cemented road was being constructed in a lane outside his house in Tekhand and the MLA had "threatened" the construction supervisor to stop work on September 18 and 19. He also alleged that he had gone to to get medicines when the MLA along with his accomplices allegedly beat him up.
No jail for MLA, just the fine
Though found guilty, Additional Chief Magistrate Samar Vishal did not award any jail term to the politician. "Considering that the complainant had suffered simple injuries and in order to give an opportunity to the convicts to reform themselves, I do not deem it fit to award a sentence of imprisonment," the judge said. The victim has been rewarded a compensation of Rs. 1.50 lakh.