Days after Ashutosh resigns from AAP, Ashish Khetan leaves party
Days after Ashutosh resigns from AAP, Ashish Khetan leaves party
Aug 22, 2018, 10:18 am
2 min read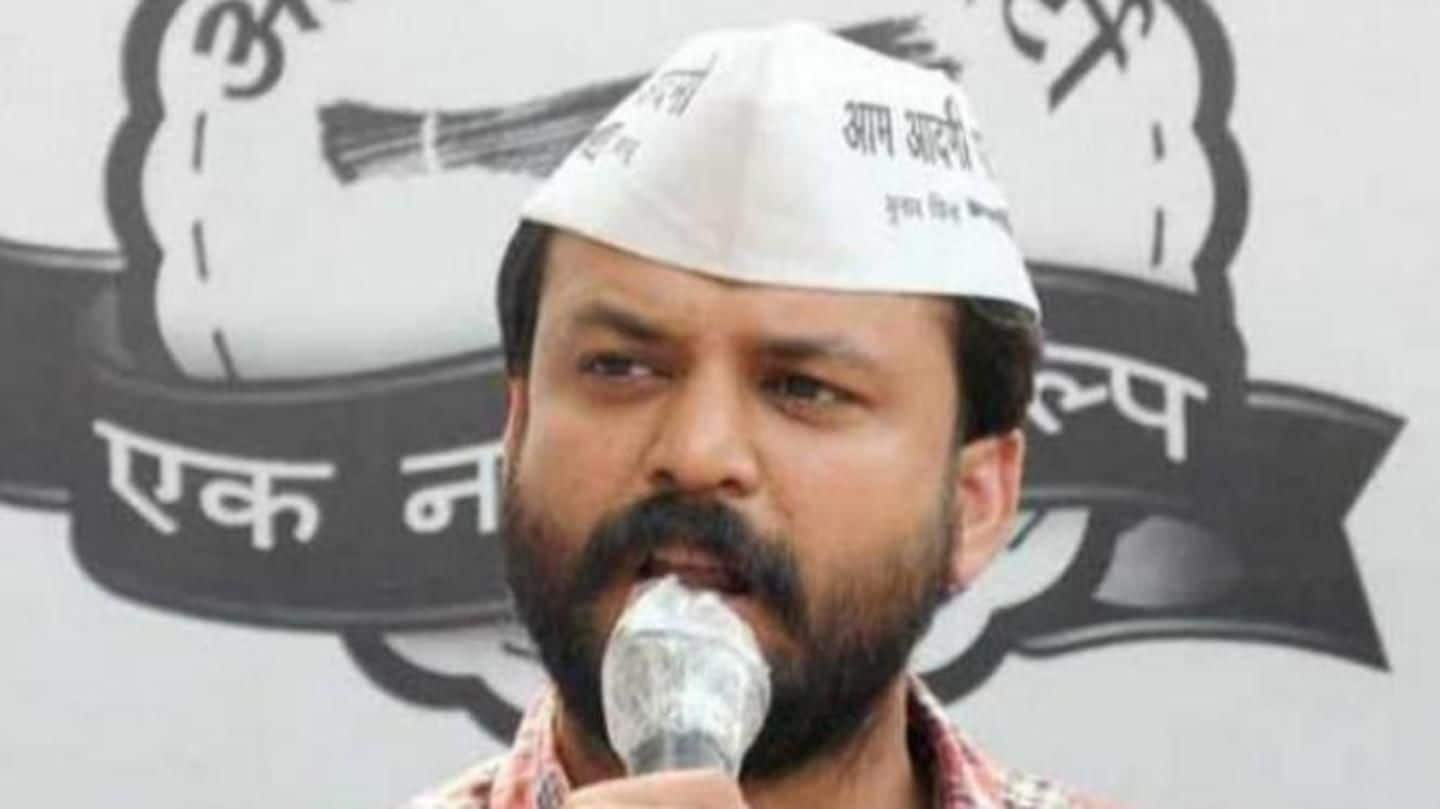 Journalist-turned-politician Ashish Khetan who joined Aam Aadmi Party (AAP) in 2014 has quit the party to focus on his legal career. He tweeted he didn't want to get involved in active politics. This comes days after Ashutosh, another popular face of the Arvind Kejriwal-led AAP, resigned due to personal reasons. Notably, AAP had offered Khetan a ticket to contest the upcoming general elections.
In April, Khetan quit DDC
Khetan was one of the most trusted aides of Kejriwal. He was appointed the Vice-Chairman of the Delhi Dialogue and Development Commission (DDC), three years ago. The DDC is an advisory body of the Delhi government, which Khetan quit in April. In 2014, Khetan contested from AAP's ticket for New Delhi seat but lost to Bharatiya Janta Party's Meenakshi Lekhi by a huge margin.
Focused on legal career, tweets Khetan
I am completely focussed on my legal practice and not involved in active politics at the moment. Rest is all extrapolation. https://t.co/uAPQh8Nba3

— Ashish Khetan (@AashishKhetan) August 22, 2018
Citing personal reasons, Ashutosh resigned from AAP
Earlier this month, Ashutosh resigned from the party. Refusing to divulge more about it, he had cited personal reasons for this step. However, soon after his announcement Kejriwal had tweeted that he won't accept resignation in this lifetime. It was speculated that cracks began after Kejriwal ignored Kumar Vishwas and Ashutosh, and nominated Sushil Gupta, Narayan Das Gupta and Sanjay Singh for Rajya Sabha.