Won't accept in this lifetime: Kejriwal on Ashutosh's resignation
Won't accept in this lifetime: Kejriwal on Ashutosh's resignation
Aug 15, 2018, 02:13 pm
2 min read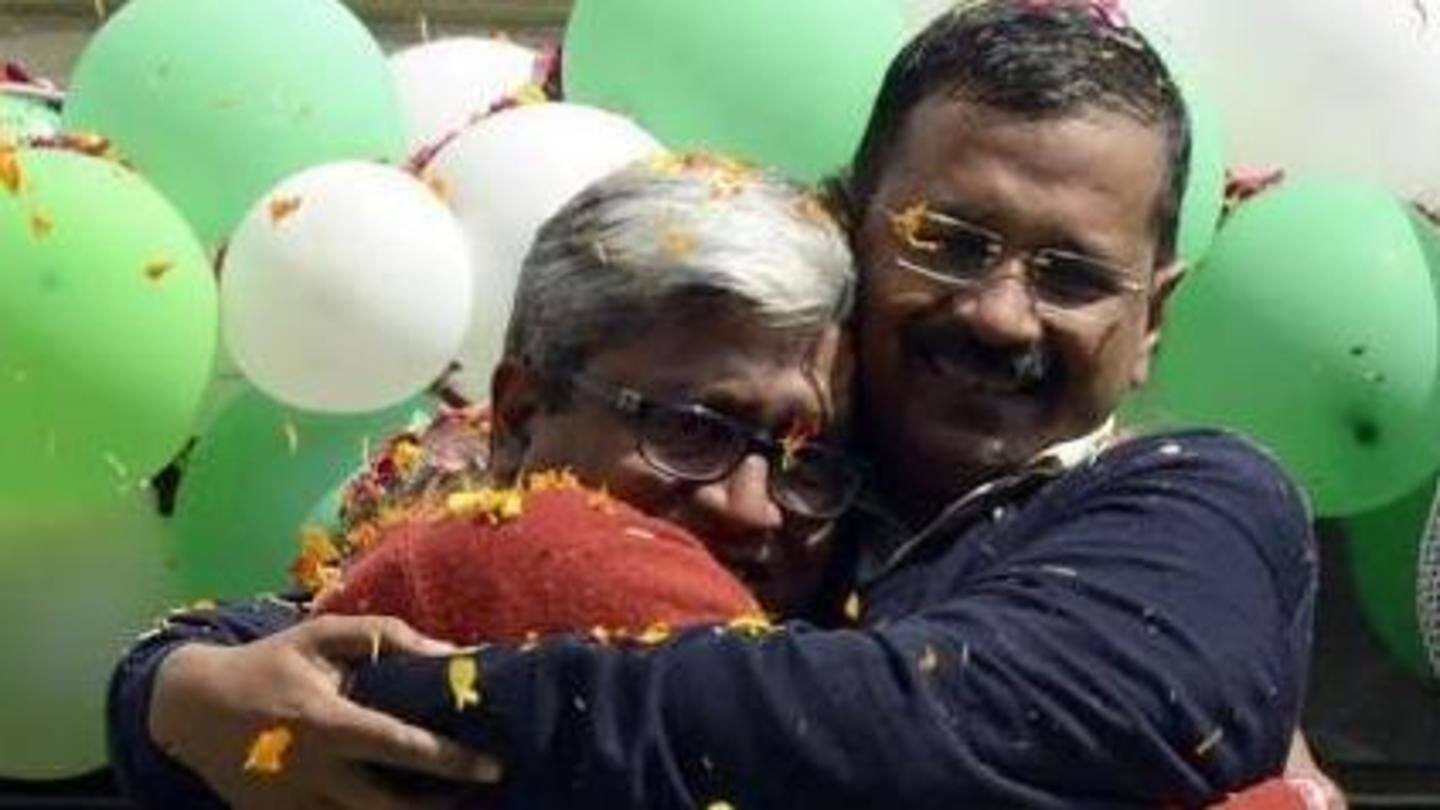 Hours after Aam Aadmi Party's Ashutosh put down his papers, Delhi Chief Minister Arvind Kejriwal tweeted that he can't accept his resignation, in this lifetime. The journalist-turned-politician Ashutosh resigned from the party citing 'personal reasons'. Ashutosh said his association with AAP was beautiful and revolutionary, and that he has asked PAC to accept his resignation.
Kejriwal refuses to accept Ashutosh's resignation
Rajya Sabha seat denial reason behind Ashutosh's resignation?
Ashutosh contested on an AAP ticket during Lok Sabha 2014. Though he defeated Congress's Kapil Sibal, BJP's Harshvardhan got more seats. It is speculated that not being sent to Rajya Sabha from AAP irked Ashutosh and this may have led to the resignation.
Ignoring Kumar Vishwas and Ashutosh, Kejriwal started crisis in AAP
Earlier this year, Kejriwal nominated Sushil Gupta, Narayan Das Gupta and Sanjay Singh, for the Rajya Sabha seats, ignoring Kumar Vishwas and Ashutosh, the leaders who had been associated with the party since the Anna Hazare movement. This move was widely criticized not only by the detractors but also by people within the party ranks. Many said it reflected poorly on Kejriwal's politics' brand.
Meanwhile, Ashutosh asked media to respect his privacy
To media friends. Please respect my privacy. I won't be giving any bite of any kind. Please cooperate.

— ashutosh (@ashutosh83B) August 15, 2018
What Ashutosh's resignation means for AAP's LS prospects?
AAP, which was at loggerheads with L-G Anil Baijal weeks ago, is now staring at another debacle. The party was able to trump BJP and Congress during Assembly Elections partly because of leaders like Ashutosh. Earlier, Congress hinted an alliance with AAP is unlikely before 2019. AAP's decision to abstain during voting RS Vice-President's election further dampened these prospects. AAP, certainly, has reasons to worry.