DMK Meet: No decision on President, but Stalin has support
Last updated on
Aug 14, 2018, 04:40 pm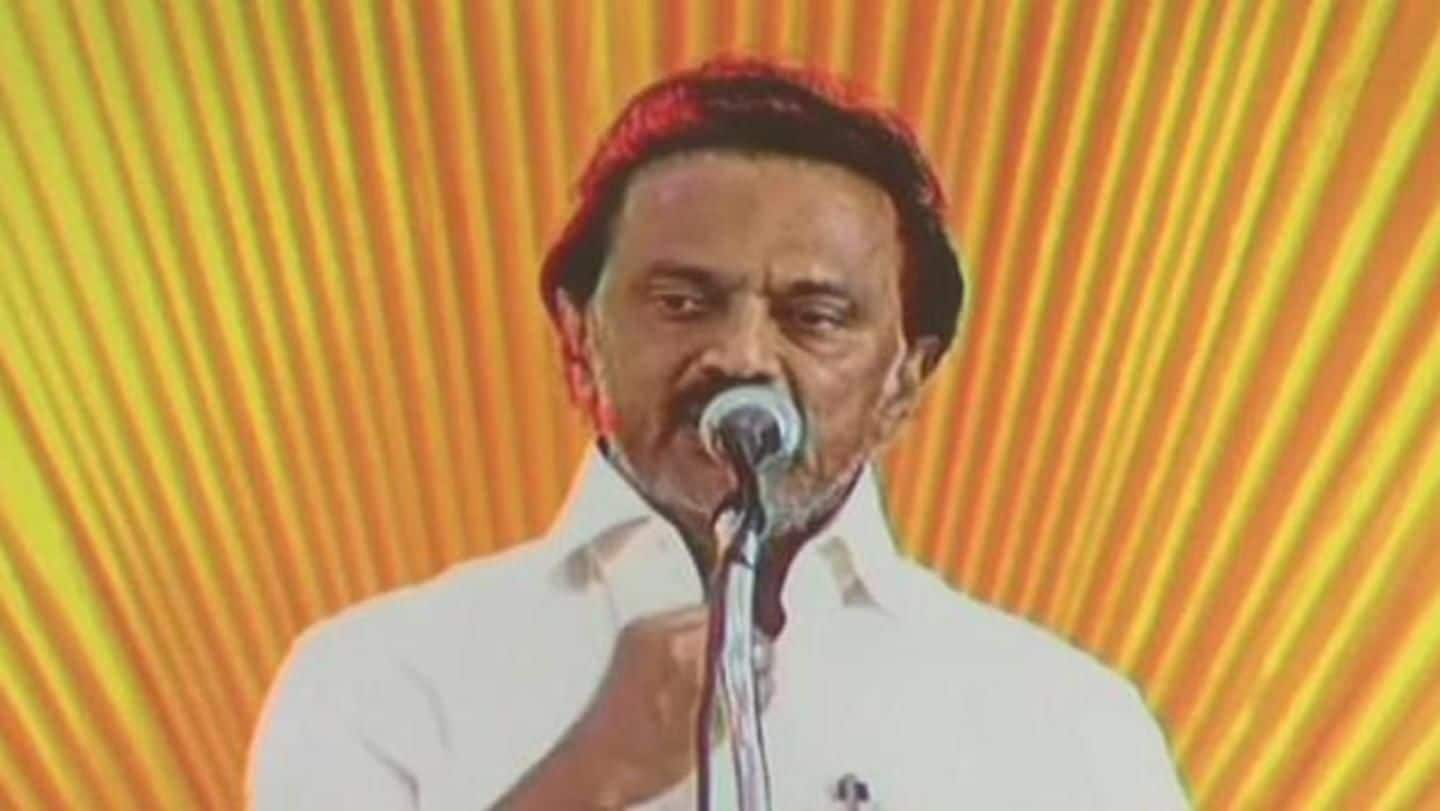 At the first meeting of DMK, after the death of patriarch Karunanidhi on Tuesday, several party leaders asked his younger son MK Stalin to lead them. This comes just a day after Stalin's elder brother Alagiri claimed he had the support of loyalists to become the President of the party. Addressing the members, Stalin said the party lost its leader, and he his father.
Would've died if burial space in Marina beach denied: Stalin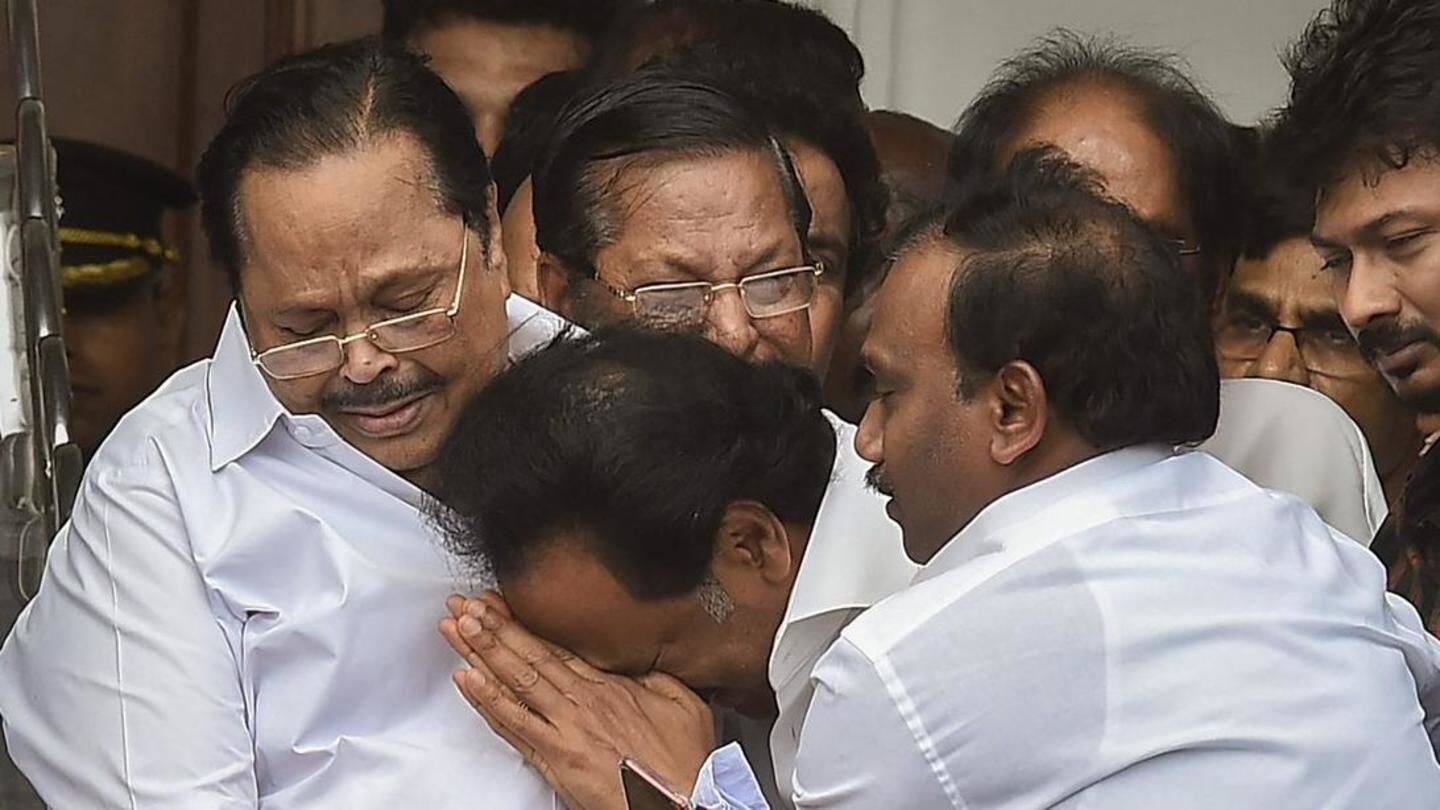 At the event, Stalin seemed confident and brought the issue of burial space at Marina beach. In what can be seen as his attack on DMK, Stalin said he joined hands and pleaded to CM Palaniswami for the burial, but was denied. Stalin said he would have died had Karunanidhi not given burial space. Notably, the Madras HC had fulfiled his wishes.
Pleaded to CM, he didn't listen: Stalin
When Kalaignar was in his last stage I held CM's handspleaded to fulfill his (Karunanidhi) last wish to be buried in Marina Beach but govt didn't agree: DMK Working President MK Stalin at the party's emergency executive meeting in Chennai. #TamilNadu pic.twitter.com/96gXmAk6xR

— ANI (@ANI) August 14, 2018
Though Stalin wasn't promoted, he has support of DMK leaders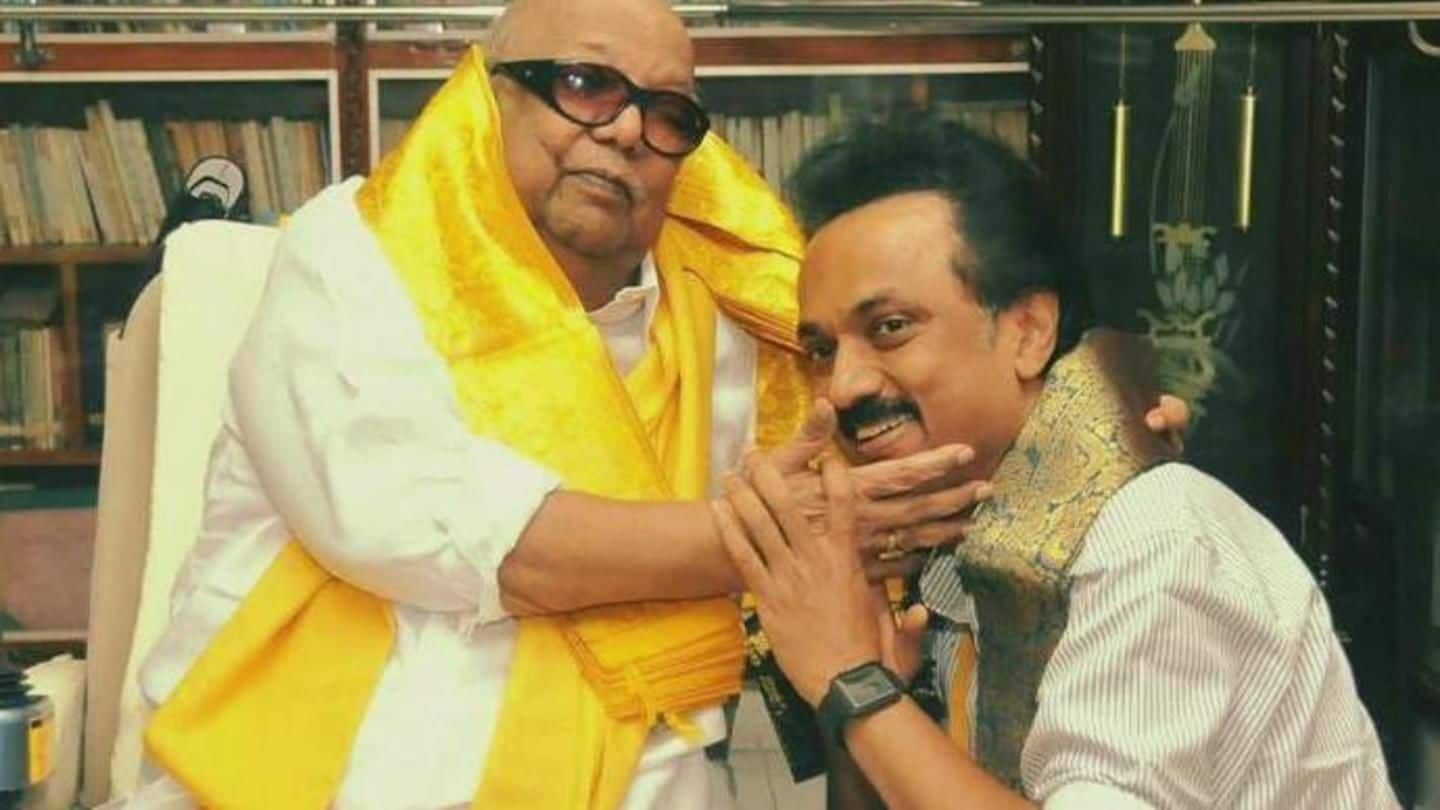 It was widely speculated that at this executive meeting Stalin would be elevated from working President to President. But the event was about condoling Kalaignar's death only. However, Stalin did get support from DMK leaders. Duraimurugan asked Stalin to lead the party amid cheers. "Nobody has to tell who will be the next commander. Stalin has all the qualities to lead," he added.
Meanwhile, Alagiri claimed he had support of people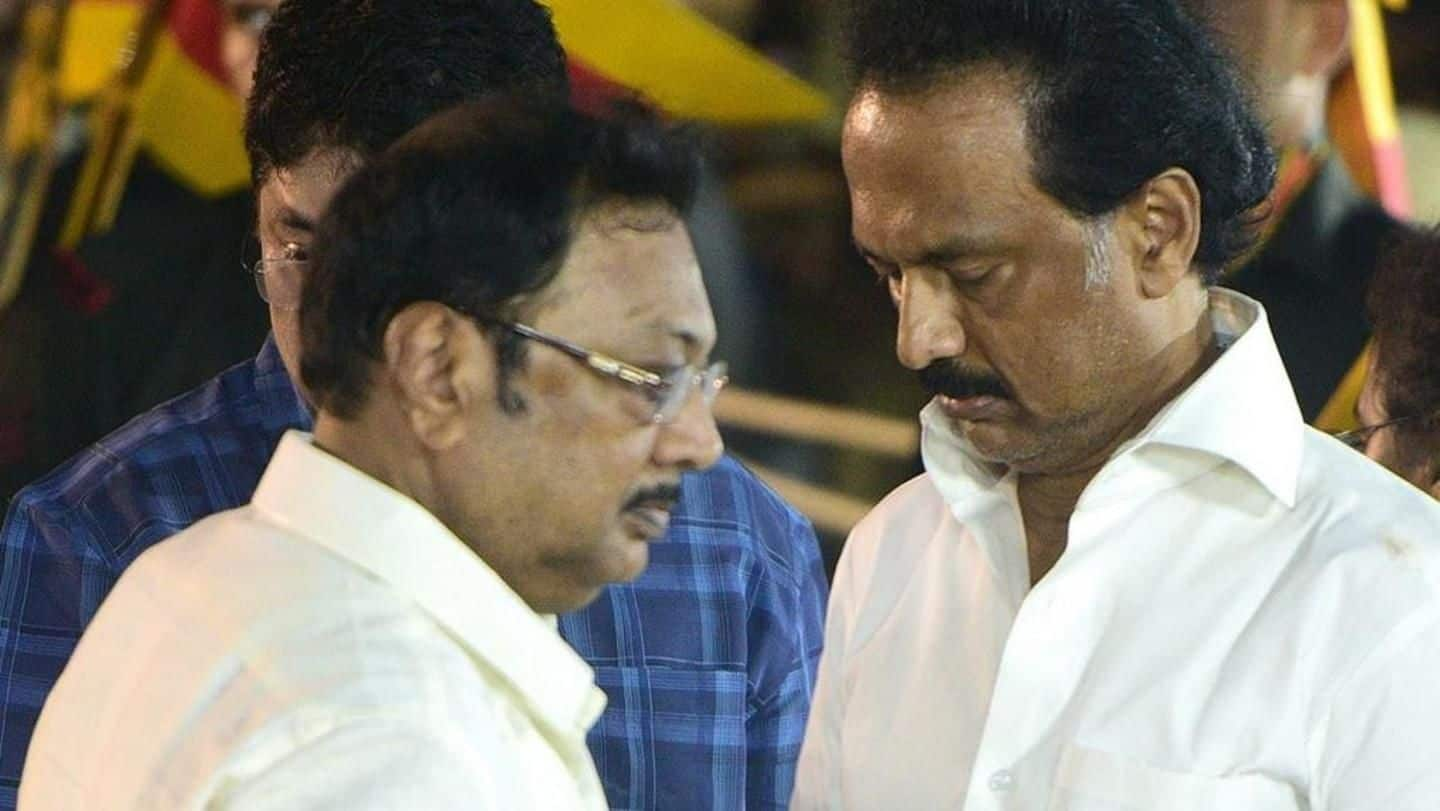 Notably, Alagiri on Monday claimed he had his father's supporters for the role of President. "My father's true relatives are all on my side. All supporters in TN are on my side and are encouraging me," he had said. But that might not be true. A lawmaker said Alagiri was expelled by Karunanidhi so that's a 'closed chapter'. Karunanidhi also supported Stalin as heir.