NDA candidate Harivansh wins Rajya Sabha Deputy Chairman elections
NDA candidate Harivansh wins Rajya Sabha Deputy Chairman elections
Aug 09, 2018, 01:40 pm
2 min read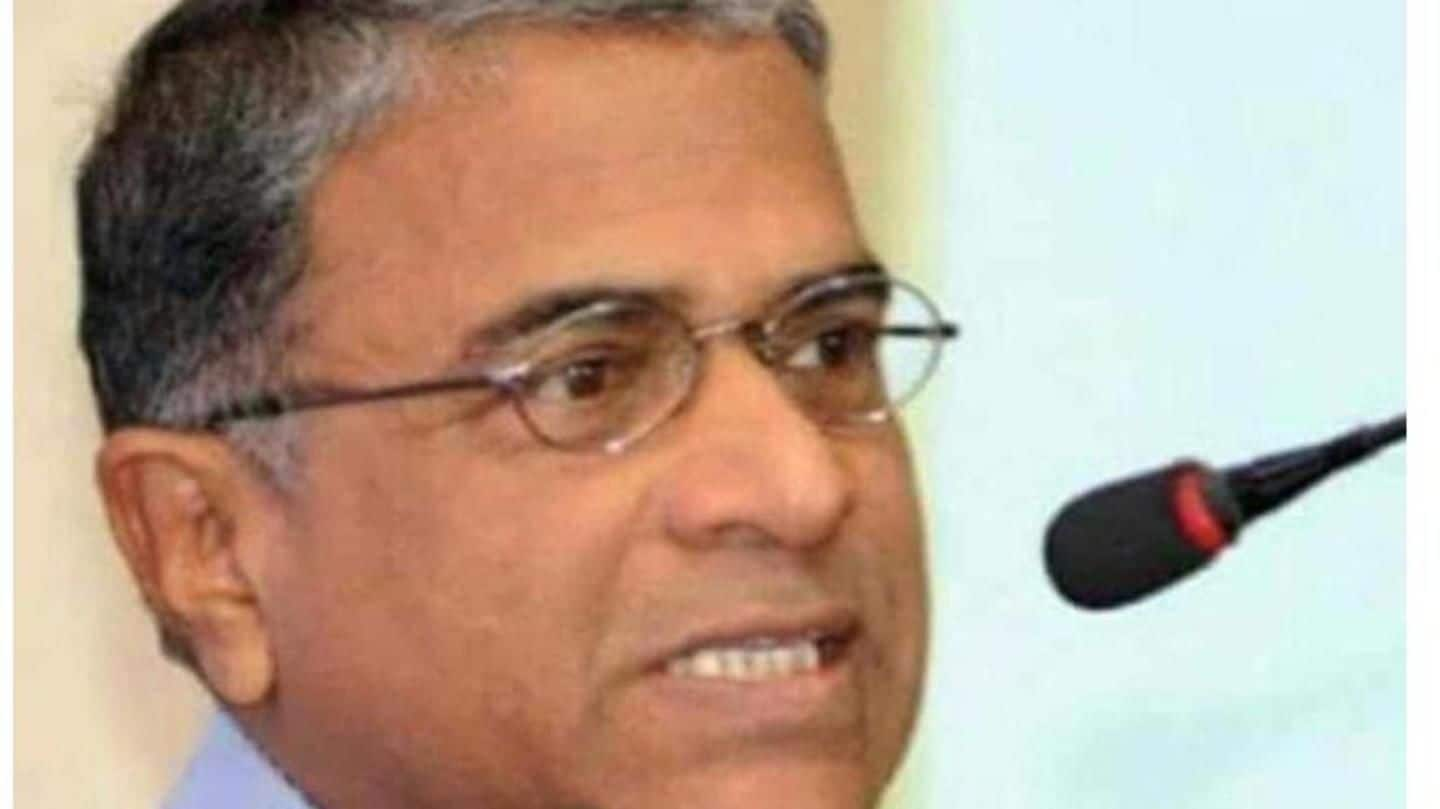 NDA candidate Harivansh Narayan Singh has won the elections of Rajya Sabha deputy chairman and defeated opponent BK Hariprasad. Harivansh got 125 votes while Hariprasad received 105 votes in the election. The Congress claimed it had the support of Trinamool Congress, DMK, Left parties, SP, BSP, NCP and TDP. NDA's candidate was supported by BJP and Akali Dal.
A veteran journalist, Harivansh covered the fodder scam religiously
JD(U) MP Harivansh was born in Ballia, and studied in BHU. A veteran journalist, he was the editor of 'Prabhat Khabar', a popular Hindi newspaper in Jharkhand. He relentlessly covered fodder scam in 1992. He was elected to Rajya Sabha in 2014 and is known for his clean image. With BJP-JD(U) alliance witnessing hurdles, the support the saffron party lent to Harivansh sends a strong message.
The new deputy chairman is close to Nitish Kumar
Notably, Harivansh is a first time MP from JD(U) and is said to be close to Nitish Kumar. On the other hand, Hariprasad is a three-time parliamentarian. Congress leader Ghulam Nabi Azad said he hoped Harivansh would be impartial to his role. Azad requested Harivansh to look toward the left and left of centre as the 'opposition needed more nourishment'.
PM Modi congratulates Harivansh on winning elections
After UPA's defeat, here's what Sonia Gandhi said
The loss of Opposition in this election may make it difficult for them to convince everyone about a united front. The BJP will obviously cash in on this victory. Addressing the defeat, UPA chairperson Sonia Gandhi said sometimes you win, and sometimes lose. She went on to say this doesn't imply the Opposition isn't united. Notably, this defeat comes days after NDA won the trust vote.
AAP boycotted elections as RaGa didn't call Kejriwal
Notably, AAP chose to not vote in the elections as the Congress didn't meet one condition they had asked for. Sanjay Singh, AAP leader in the Upper House, said the Congress should have called Arvind Kejriwal for his support. Singh, further, said Congress was the biggest roadblock in opposition unity. AAP has three members in the Rajya Sabha.