We all lied about Jayalalithaa's health: TN forest Minister
We all lied about Jayalalithaa's health: TN forest Minister
Written by
Vaneet Randhawa
Sep 23, 2017, 07:39 pm
2 min read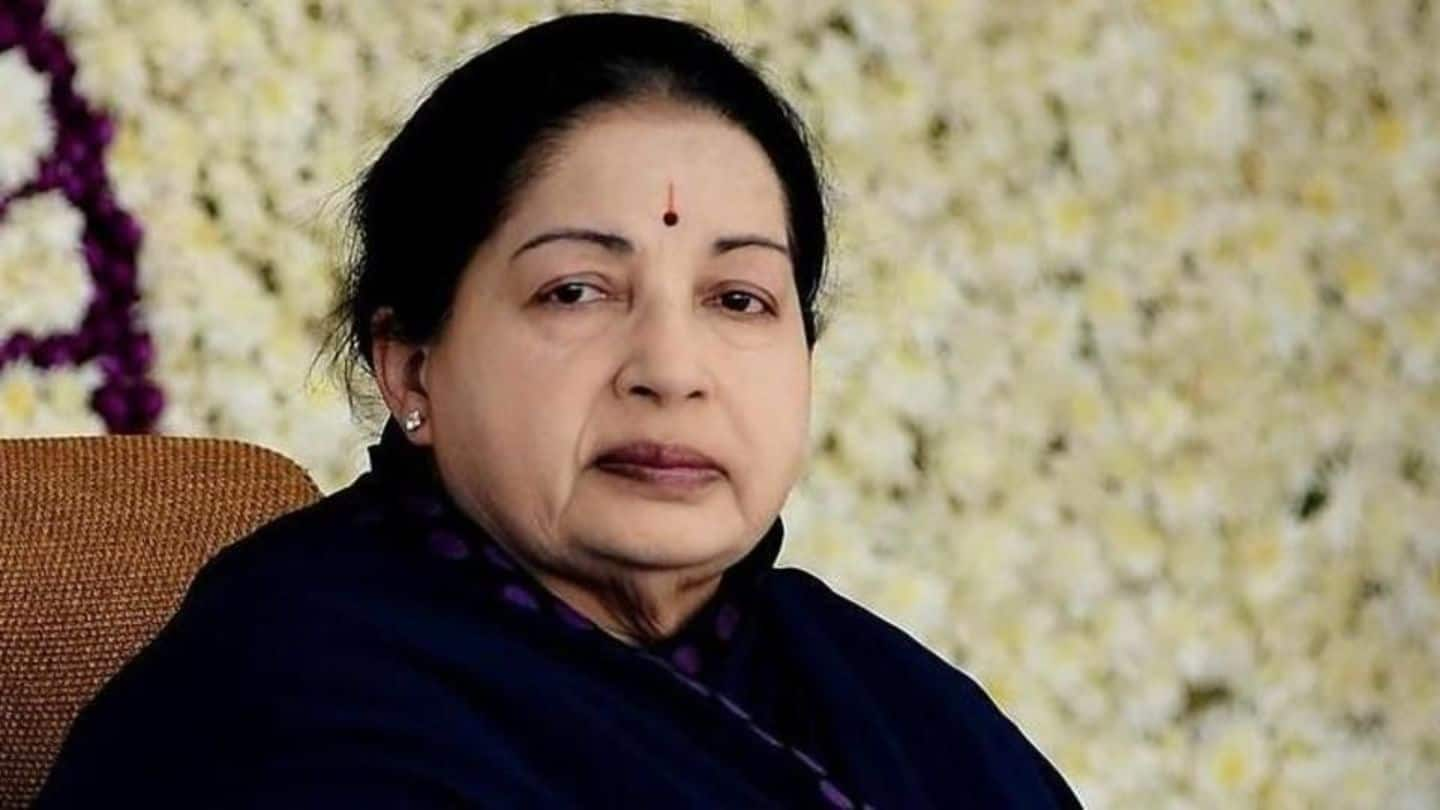 Tamil Nadu Minister for Forests C. Sreenivasan apologized for "lying" to the people about the late CM J. Jayalalithaa's health when she was in the hospital. He said that ministers including himself lied when they said that "she (Jayalalithaa) had idlis and people met her. The truth is that nobody saw her." He said, in reality, nobody ever met Jayalalithaa in her hospital room.
TN CM orders probe into Jayalalithaa's death on Panneerselvam's demand
In Aug'17, Tamil Nadu Chief Minister Edappadi K. Palaniswami ordered a probe into Jayalalithaa's death in order to appease Panneerselvam's camp who have been rallying that Sasikala was behind the death. In February, Panneerselvam had said that how the "government can be formed by people who are accused of responsibility for the death of former chief minister J Jayalalithaa".
Minister says only Sasikala went to Jayalalithaa's hospital room
C. Sreenivasan said both the national leaders and AIADMK leaders would sit in Apollo Hospitals Chief Pratap Reddy's room and no one went to Jayalalithaa's room. He added that only V.K. Sasikala, who was a close aide of Jayalalithaa, used to go to the hospital room where she was admitted. This claim can again stir the fowl-play theory involving Sasikala.
More AIADMK leaders blame Sasikala for Jayalalithaa's death
As T T V Dhinakaran's attacks on the Edappadi K Palaniswamy led government are increasing so are the decibels of AIADMK leaders who are blaming Sasikala for Jayalalithaa's demise. After Dindigul C Srinivasan questioned the rationale behind not letting the leaders see Jayalalithaa, even Rajya Sabha member R Vaithilingam and Vellamandi Natarajan raised the issue to corner Dhinakaran.
Dhinakaran denies that Sasikala was allowed in Jayalalithaa's room
Responding to the onslaught, TTV Dhinakaran, Sasikala's nephew, said that after 1 October 2016 even Sasikala was not permitted inside Jayalalithaa's hospital room. He said that Sasikala would go to Jayalalithaa's room only for 2 minutes on the instruction of doctors.