Andhra Pradesh: State Assembly passes Bill for three capitals
Andhra Pradesh: State Assembly passes Bill for three capitals
Jan 21, 2020, 02:48 pm
3 min read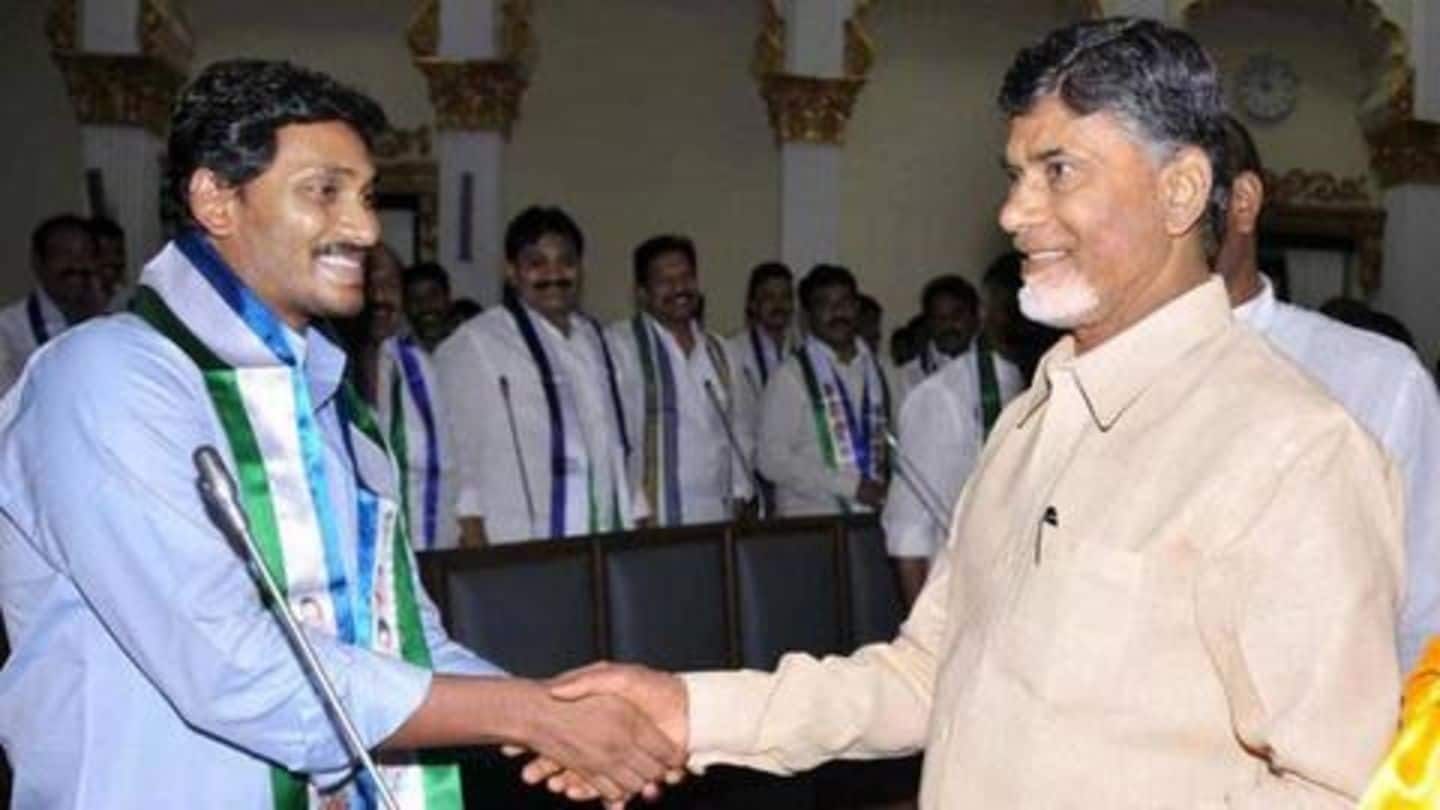 Former Chief Minister Chandrababu Naidu's dream project of making Amravati the "futuristic capital" of Andhra Pradesh fell flat after the Assembly passed a controversial Bill approving three capitals in the state on Monday night. The Bill, which is the brainchild of CM Jagan Mohan Reddy, proposes that Visakhapatnam, Kurnool, and Amravati will be executive, judicial, and legislative capitals respectively. Read on for more details.
Why is Reddy pushing for three capitals?
The YSR Congress government said having three capitals will ensure decentralization of development, eventually, benefiting everyone. According to 'Andhra Pradesh Decentralization and Inclusive Development of All Regions Bill 2020', the state will be split into four "zones", having three or four districts. While the Bill fell short of explaining who would be on the governing board, it could have nine members, including the CM.
TDP MLAs were suspended, Naidu detained
Apart from the decentralization Bill, the state government also moved another Bill aimed at scrapping Andhra Pradesh Capital Region Development Authority (CRDA) Act, 2014. With this, curtains were pulled on Naidu's ambitious plans, naturally, inviting TDP's ire. Yesterday, 17 MLAs were suspended for "unruly behavior" by speaker Tammineni Seetharam. Late at night, Naidu was detained outside the Assembly and subsequently released at Mangalagiri town.
While Assembly debated Bills, Naidu sat outside
Wanted to save Amravati and Andhra, said Naidu
"Nowhere in the world does one state have three capitals. Today is a black day, and we wanted to save Amaravati and Andhra Pradesh. Not only me, people are fighting and coming on roads throughout the state. The government is arresting everyone," Naidu said.
Corruption in previous regime forced current one to mull idea
Development isn't the only reason why Reddy's regime wants to shift capital. The alleged corruption in Naidu's government is another reason. The state government claimed several TDP members purchased land in Amravati after getting inside information that it could be declared as capital. Finance Minister B Rajendranath asked how MLAs from far-off places like Anantpur came to know about interior areas of Guntur.
Naidu created 'Bhramaravati' in name of Amravati: Reddy
Meanwhile, Reddy said the state was not in a position to spend lakhs of crores on building a city. "The previous chief minister, Chandrababu Naidu, created only Bhramaravati (illusionary city) in the name of Amaravati. He turned the capital city into a real-estate venture to benefit a chosen few," he asserted. Promising that Amravati will remain the same, Reddy said injustice won't be done.
State Cabinet doubled ex-gratia for agitating farmers
Notably, Opposition leaders aren't the only ones protesting Reddy's three-capital plan. Farmers of 29 villages in Amravati are also staging a demonstration for almost a month. They had given up 33,000 acres of land for the development and were promised compensation. In a bid to placate the agitating farmers, the state cabinet doubled ex-gratia from Rs. 2,500 to Rs. 5,000 per month.
YSR Congress needs to get Bill passed in Legislative Council
With a brute majority of 151 in the 175-member Assembly, YSR Congress managed to pass the Bill in the special session, but the hurdles haven't ended. The next step is presenting the Bill in Legislative Council, where TDP has an upper hand. Naidu's party holds 28 of the 58 seats, while Reddy's has nine seats. YSR Congress definitely has a difficult task at hand.