Assam: Asom Gana Parishad quits NDA over Citizenship Bill disagreements
Assam: Asom Gana Parishad quits NDA over Citizenship Bill disagreements
Written by
Shiladitya Ray
Jan 07, 2019, 05:57 pm
2 min read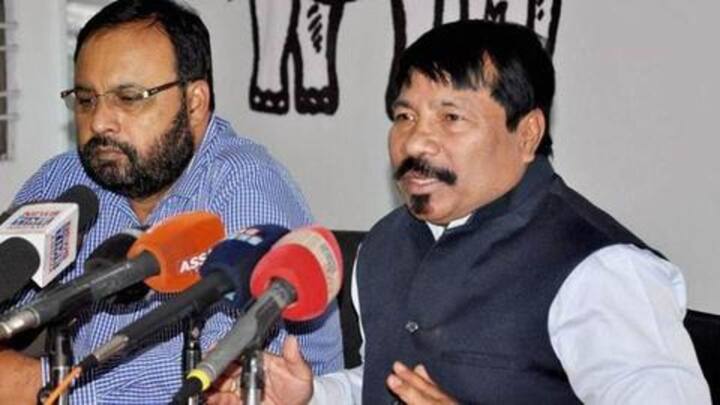 In yet another setback to the BJP ahead of the Lok Sabha Elections this year, the Asom Gana Parishad (AGP), on Monday, withdrew support from the BJP-led government in Assam. The AGP's withdrawal came over long-standing differences with the saffron party over its proposed Citizenship (Amendment) Bill, 2016. However, the withdrawal will not affect the BJP government in the state. Here's more.
What is the Citizenship (Amendment) Bill, 2016 about?
For those unaware, the Citizenship (Amendment) Bill, 2016 seeks to give Indian citizenship to Hindu, Sikh, Parsi, Jain, and Christian illegal immigrants from Afghanistan, Bangladesh, and Pakistan after six years of stay in India. Muslim illegal immigrants from these countries, however, are exempted from the provisions.
Despite protests, the BJP will go ahead with the bill
The AGP has long had disagreements with the BJP over the Citizenship (Amendment) Bill, 2016. In October last year, the Assam-based party had also taken out demonstrations to protest the passing of the bill. The last straw came on Monday, when the AGP was informed that the bill would be tabled in the Lok Sabha on Tuesday. Consequently, the AGP withdrew support.
What the AGP chief had to say
"We made a last ditch attempt today to convince the Centre not to pass the Bill. But [Rajnath] Singh told us clearly that it will be passed in Lok Sabha tomorrow. After this, there is no question of remaining in the alliance," said AGP chief Atul Bora.
Why is the AGP opposed to the bill?
The AGP is strongly opposed to the Citizenship (Amendment) Bill, 2016, as it is of the opinion that the bill, if passed, would destroy Assam and Assamese culture owing to the influx of Bangladeshi Hindus. AGP apart, almost all Opposition parties have voiced objections to the bill, saying that the granting of citizenship should not be based on religious criteria.
AGP's withdrawal won't affect Assam govt, but is symbolic
However, the AGP's withdrawal from the BJP-led government in Assam will not bother the saffron party at the moment as it commands a comfortable majority in the state assembly. That said, AGP quitting the NDA sends out a strong message ahead of the Lok Sabha elections, and serves as yet another symbol of growing disenchantment with the saffron party's policies.