Modi government's 'reservation for economically-weaker sections' move draws brickbats
Modi government's 'reservation for economically-weaker sections' move draws brickbats
Jan 09, 2019, 10:07 am
3 min read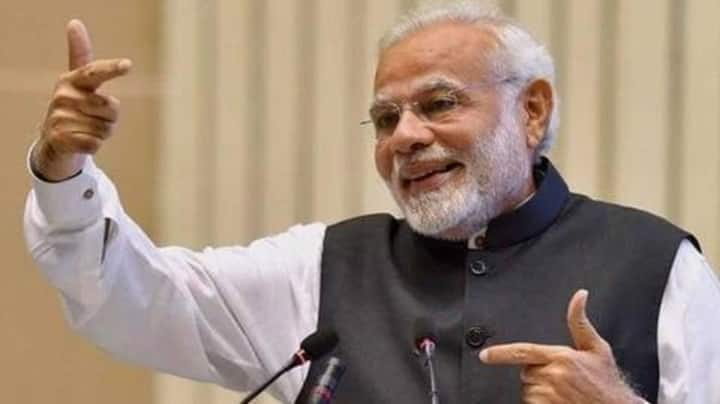 In a surprise move, the Narendra Modi government on Monday approved 10% reservation for economically challenged sections of the society. The Centre is hoping to bring a legislation in this regard on Tuesday. This is the first time a substantial move had been initiated in this connection, though the demand is not new. Notably, the move was quickly criticized by the opposition.
Backstory: What is the new reservation law about
Approved by the Union Cabinet, this reservation doesn't take into account the already existing quotas. The criteria for judging economically backward section are as follows: annual income less than Rs. 8lpa, agricultural land below 5 hectares, a residential area below 1,000 sq ft, a residential plot below 109 yards in notified municipality or residential plot below 209 yards in non notified municipality area.
Now, roadblocks await the Centre
For this law to be passed, amendments will be needed to be made in Article 16 of the Constitution. A source said the basic structure of reservation will be changed to allow 60% quota. "Additionally, a new criterion of economically weaker section as eligible for reservation will be provided for through the Constitution Amendment," the source told IE.
The government's move was termed political gimmick by Opposition
The decision, just months before general elections, has raised questions on the timing. Opposition parties were quick to berate the government. Congress leader Harish Rawat called it a poll gimmick and said nothing can save this government now. Spokesperson Abhishek Manu Singhvi said the government knows reservations are capped at 50% by the Supreme Court and asked why the decision wasn't taken earlier.
Singhvi says BJP thinks 'public eats grass'
#Balaji put fundamental rule of equality limiting exception to50%. reiterated in #Indirasahwney. recent #Nagaraj reveiew nt changed this basic principle. #Modi #BJP clearly thinks Indian public eats grass. Crass politicisation. Proof positive of fear certainty losing 2019.

— Abhishek Singhvi (@DrAMSinghvi) January 7, 2019
Kejriwal says will support government if amendment bill is introduced
Reacting to the development, Delhi Chief Minister Arvind Kejriwal dared the government to introduce amendment bill. He tweeted if the NDA led Centre fails to do this, it will show the move is just another gimmick. Former BJP stalwart Yashwant Sinha said there is no time to clear the bill in both houses. "Govt stands completely exposed, (sic)" he tweeted calling it a jumla.
Bugle for elections has been sounded: Omar Abdullah
Reservation for economically backward upper castes. The bugle announcing the elections has well truly sounded.

— Omar Abdullah (@OmarAbdullah) January 7, 2019
Will BJP's masterstroke work this time?
The BJP which is said to have left its core voter base disgruntled is reaching out to them. Reportedly, government sources claimed this demand was 17 years old and it only got structure now. BJP's parent body RSS which has opposed caste-based reservation would approve of this move. The question left now is: Will this help BJP in consolidating votes in 2019?