Atal Bihari Vajpayee, former PM and BJP-stalwart, passes away
Atal Bihari Vajpayee, former PM and BJP-stalwart, passes away
Aug 16, 2018, 06:05 pm
3 min read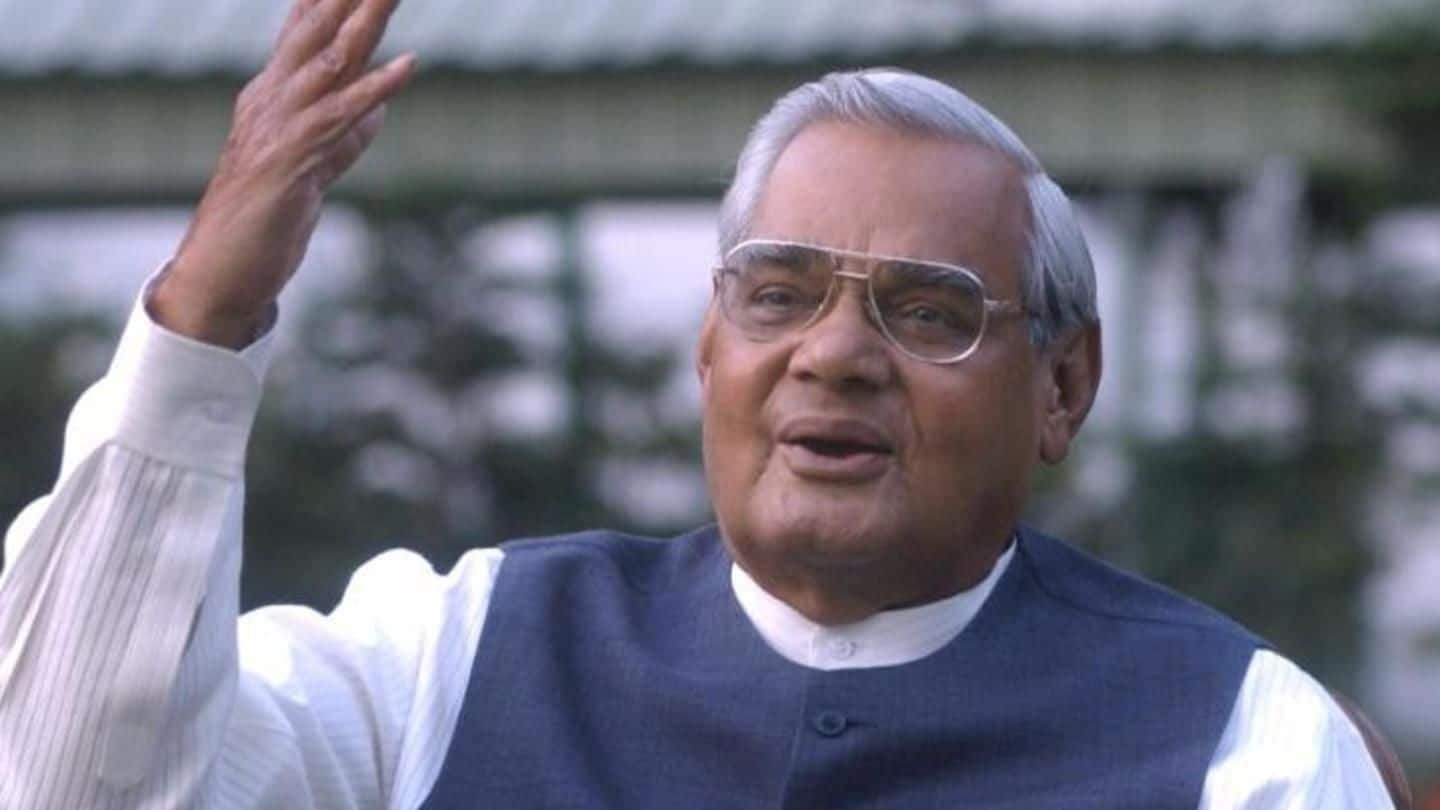 Former PM Atal Bihari Vajpayee died today after being admitted at AIIMS for nearly nine weeks. The health condition of of BJP's legendary leader worsened in the last 24 hours, an AIIMS bulletin revealed on Wednesday. He was put on life support, and AIIMS Director Dr. Randeep Guleria was monitoring his health. Here's all about the man, his brand of politics and the void he has created.
The official Press Release by AIIMS
Vajpayee spent days in jail during 'Quit India Movement'
Born in December 1924 in Gwalior to a poet, Vajpayee had his first brush with politics in 1942. He, along with his elder brother, spent 23 days in prison during the Quit India Movement. In 1951, he started working with the newly formed Bharatiya Jan Sangh which had close ties with the RSS. In 1957, he became a follower of Shyama Prasad Mukherjee.
Jailed numerous times during emergency, Vajpayee only grew stronger
Vajpayee's remarkable oratory skills caught the attention of India's first PM Jawaharlal Nehru, who prophesied that one day he would become the PM, which turned out to be true. Notably, in 1957, Vajpayee secured a Lok Sabha seat from Balrampur and only rose in political ladder. From 1975-1977, he was arrested during Indira Gandhi's emergency numerous times, but his dissent grew stronger every time.
From foreign minister to PM, Vajpayee had an incredible journey
The Janata Party's win in 1977 General Elections gave Vajpayee the post of foreign minister. The same year, he became the first External Affairs Minister to deliver a speech in UN General Assembly in Hindi. By that time, he had established himself as a respected political leader. Then, in 1980, along with LK Advani, Bhairon Singh Shekhawat and other friends, Vajpayee formed the BJP.
As PM, he conducted nuclear tests despite US warnings
The Ramjanmbhoomi movement of the 1990s may have given BJP a political voice, but the decisions Vajpayee took proved he wasn't all about doing regional politics. Neither was his party restricted to 'cow belt' like Congress claimed. As PM, Vajpayee conducted the Pokhran nuclear tests in 1998, despite US warnings, boosting the country's morale. We also won the 1999 Kargil war under his leadership.
When Vajpayee spoke, everyone listened
For the most part of his political career, Vajpayee sat in the Opposition but ensured his voice was heard. An orator par excellence, and poet whose words can instil patriotism in anyone, there was no one who could counter Vajpayee. His video where he warned Congress that they will be decimated in the Parliament is a favorite among his supporters even today. He truly was exceptional!
After Vajpayee announced retirement, BJP lost the next election
In 2005, Vajpayee announced his retirement from active politics and famously referred to Advani and Pramod Mahajan as Ram-Laxman of BJP. Notably, the BJP lost the next general election after Vajpayee's retirement and returned to power only in 2014 under Narendra Modi. Once, Dr Manmohan Singh called Vajpayee the 'Bhishma Pitamah' of Indian politics and it is hard to not agree. RIP 'Bharat Ratna'!