Modi won't visit makeshift Ram Temple for no apparent reason
Modi won't visit makeshift Ram Temple for no apparent reason
Apr 30, 2019, 01:38 pm
2 min read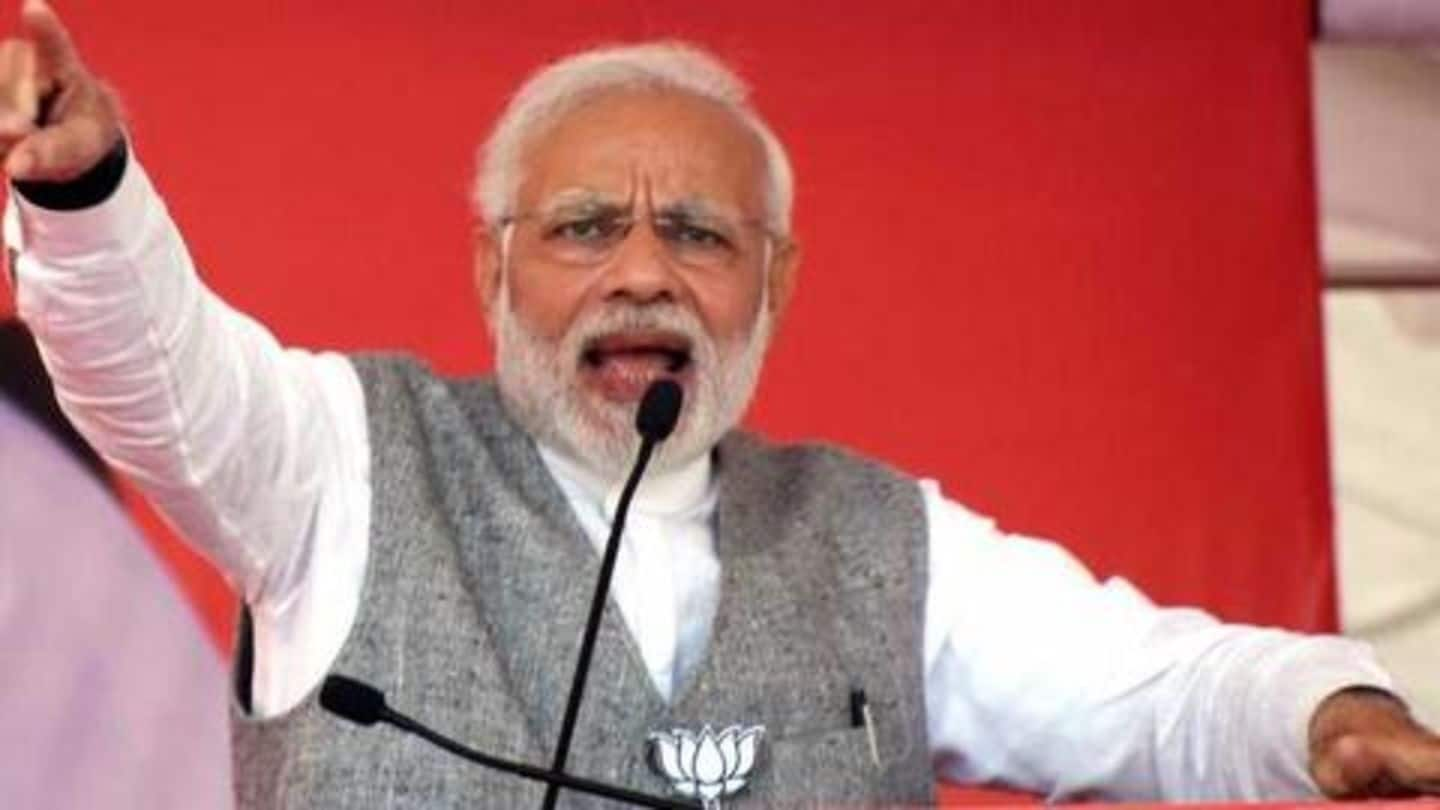 During his first visit to Ayodhya as the Prime Minister on May 1, Narendra Modi won't visit the makeshift Ram temple in the Uttar Pradesh town, reports HT. He had skipped visiting the temple in 2014 as well when he was campaigning. Notably, the construction of a temple at the disputed site is one of the core promises of BJP. Here's more on this.
A brief history of what happened so far
After the 1992 Babri Masjid demolition, the case was referred to courts. In 2010, Allahabad High Court divided the land equally among three participants: deity Ram Lalla, Sunni Waqf Board, and Nirmohi Akhada. The parties approached the Supreme Court and in March, after years of delay, the top court referred the sensitive case for mediation. Retired SC judge FM Ibrahim Kalifulla heads the panel.
Bodies want either PM Modi or Shah to visit temple
Ram Janmabhoomi Nyas and the Vishwa Hindu Parishad, which played a pivotal role in razing the 16th-century mosque, said if PM Modi doesn't have time to visit the temple, then BJP President Amit Shah should. The bodies want Shah to visit the makeshift temple as well as Hanuman Garhi. The constituency goes to polls on May 6.
VHP member reminded Shah visited temple before
"Amit Shahji had offered prayers at the (makeshift) Ram Mandir when he came to Ayodhya for a party meeting after he was appointed the national president of the party," said VHP's functionary Sharad Sharma.
PM should seek blessings of Ram Lalla: Nyas' head
Meanwhile, Mahant Nritya Gopal Das, head of the Nyas, opined that PM Modi should visit the temple. "If the prime minister seeks the blessings of Ram Lalla, then nothing could be more beneficial for him. It will also send a positive message across the country," Das said. But in vain.
In manifesto, BJP said it wants temple to be built
In its 2019 manifesto, called Sankalp Patra, BJP reiterated its stand on Ram temple. The saffron party said it wants an early construction of a temple. However, the party underscored that the temple should be built in an amicable environment. Last year, BJP's ally Shiv Sena put it on notice saying the former will only get votes after the temple gets constructed. They joined hands for Lok Sabha polls, nevertheless.