Ayodhya dispute: SC didn't choose from suggested names of mediators
Ayodhya dispute: SC didn't choose from suggested names of mediators
Mar 09, 2019, 04:27 pm
3 min read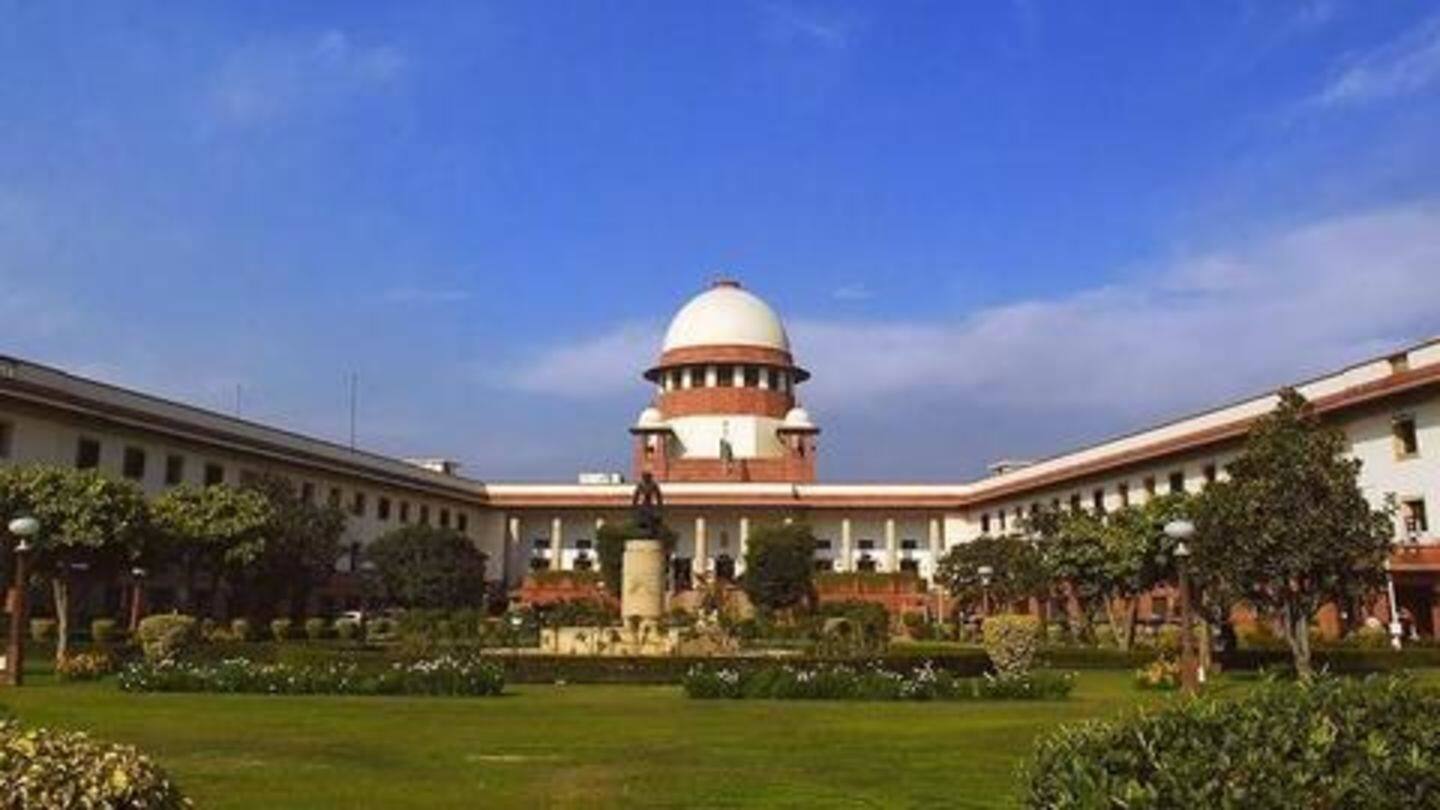 On Friday, the Supreme Court noted there is a lack of consensus among parties in the sensitive Ayodhya case, and referred it for mediation. The CJI Ranjan Gogoi headed constitutional bench formed a panel for the confidential mediation, which will happen in Uttar Pradesh's Faizabad. Reportedly, the apex court didn't include names suggested by the parties, hinting the bench did its independent research.
Backstory: SC said "healing" should be given a chance
On Wednesday, the top court spoke about "healing" and suggested even if there was one percent chance that the title dispute could be solved through talks, that route should be taken. The Hindu side, which believes the 16th-century Babri Masjid was built on ruins of Ram Temple, opposed the idea. But the representatives of Muslims agreed to the mediation, which "respects privacy".
SC gives mediation a shot
After hearing arguments from both sides, the five-judge bench reserved its verdict and on Friday said retired SC judge FM Ibrahim Kalifulla, spiritual guru Sri Sri Ravi Shankar and lawyer Sriram Panchu, will talk to resolve the matter. While the Muslim side suggested names to the bench, none of them found a place in the actual panel. Notably, panelists can induct new members.
Looking at what the Supreme Court said
"Having taken note of the names suggested by the parties we are of the view that the following panel of learned mediators should be appointed," the court said.
Sri Sri Ravi Shankar turned mediator months ago as well
To recall, the spiritual guru turned a mediator earlier as well. In 2017, he visited the disputed site, met all the stakeholders and concluded, "The only solution is that a grand temple is constructed with the cooperation of both communities." He had said a decision which is unfavorable for Hindu majority will invite "bloodshed". Therefore, his presence in the panel concerned Asaduddin Owaisi.
Owaisi feels Sri Sri Ravi Shankar isn't neutral
"His statements are in the public domain, and there is no way he can be called a neutral mediator. He has threatened violence, and clearly stated that this is a matter of faith for him," the AIMIM chief said after the court's verdict.
Panel will be headed by retired SC judge
The important panel will be headed by Justice Kalifulla, who hoped mediation will solve the sensitive issue. Justice Kalifulla is credited with bringing path-breaking reforms in BCCI during his four-year stint in the top court. Just days before his retirement, Justice Kalifulla ordered that cases pending in Jammu and Kashmir courts can be transferred outside the state or vice versa.
Will always remember Justice Kalifulla: Former CJI
Praising Justice Kalifulla, former CJI TS Thakur said he restored faith in minds of Kashmiris by traveling and setting up legal aid clinics. "Nothing is forever, nothing is eternal, but I think my short association with Justice Kalifulla will stay forever," he had said.
Lawyer, who specializes in mediation, is part of panel too
The third panelist, lawyer Sriram Panchu, has been focusing on mediation since the 1990s. In 2010, he was appointed as a mediator to solve the long-standing border dispute between Nagaland and Assam. A year later, he became a mediator in a case involving religious ceremonies in Parsi temples. When asked about Ayodhya, Panchu said it's a very serious responsibility and he'll do his best.