Here's how much money was spent on NDA-ministers' foreign trips
Here's how much money was spent on NDA-ministers' foreign trips
Dec 24, 2018, 12:39 pm
2 min read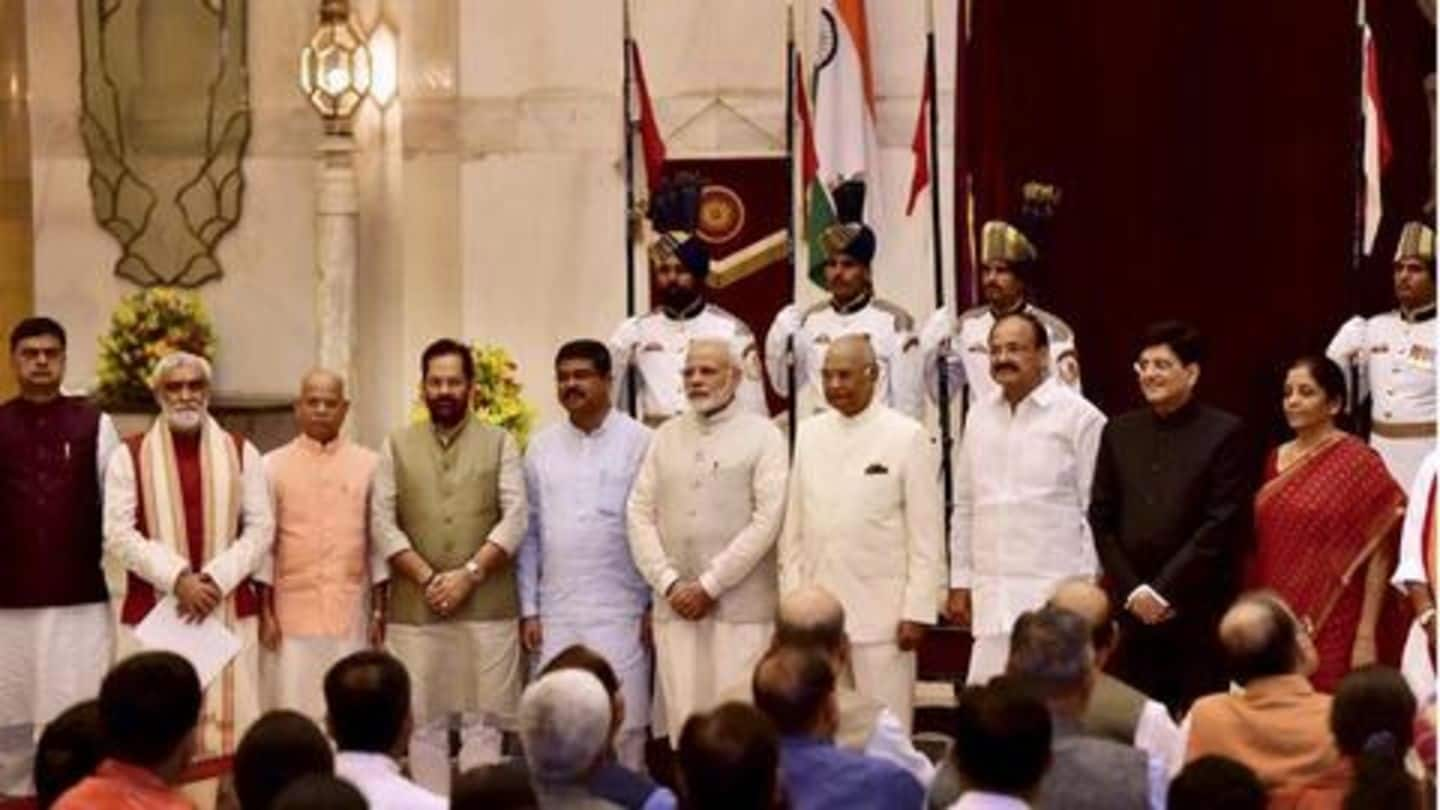 Since 2014, the Centre has spent Rs 239.05 crore on foreign trips of NDA Council of Ministers, reports IE. The Pay & Accounts Office, Cabinet Affairs, stated that Rs. 225.30 crore has been spent on trips of cabinet ministers and another Rs. 13.75 crore on those of Ministers of State. The data took into account the period from April 1, 2014, to March 31, 2018.
A look at the amount of money spent till now
Interestingly, the amount spent on these trips dipped every year since 2014. The bill for 2014-15, which is Rs. 90.88 crore, also includes trips taken by the previous council of ministers of the UPA government. Considering this, it seems NDA government, which took charge on May 27, 2014, spent less money in that year. In 2015-16, Rs. 80.51 crore was spent on these trips.
The council includes 25 cabinet ministers, 45 ministers of state
In 2016-17, the amount spent on trip dipped drastically as Rs. 40.02 crore was spent. Subsequently, in 2017-18, Rs. 27.64 crore was spent. The NDA council of ministers consists of 25 Cabinet Ministers and 45 Ministers of State. 11 of them have independent charge. The expenses of official foreign trips of the PM and the council of ministers come under Ministry of Home Affairs.
Notably, Rs. 2,021.58 crore has been spent on PM Modi
Notably, earlier this month, MoS, External Affairs, V K Singh told Rajya Sabha that Rs. 2,021.58 crore was spent on 48 official foreign trips of Prime Minister Narendra Modi since he came to power. The money included aircraft maintenance, chartered flights, and a secure hotline.