Two years after Unnao rape, BJP expels MLA Kuldeep Sengar
Two years after Unnao rape, BJP expels MLA Kuldeep Sengar
Aug 01, 2019, 02:43 pm
3 min read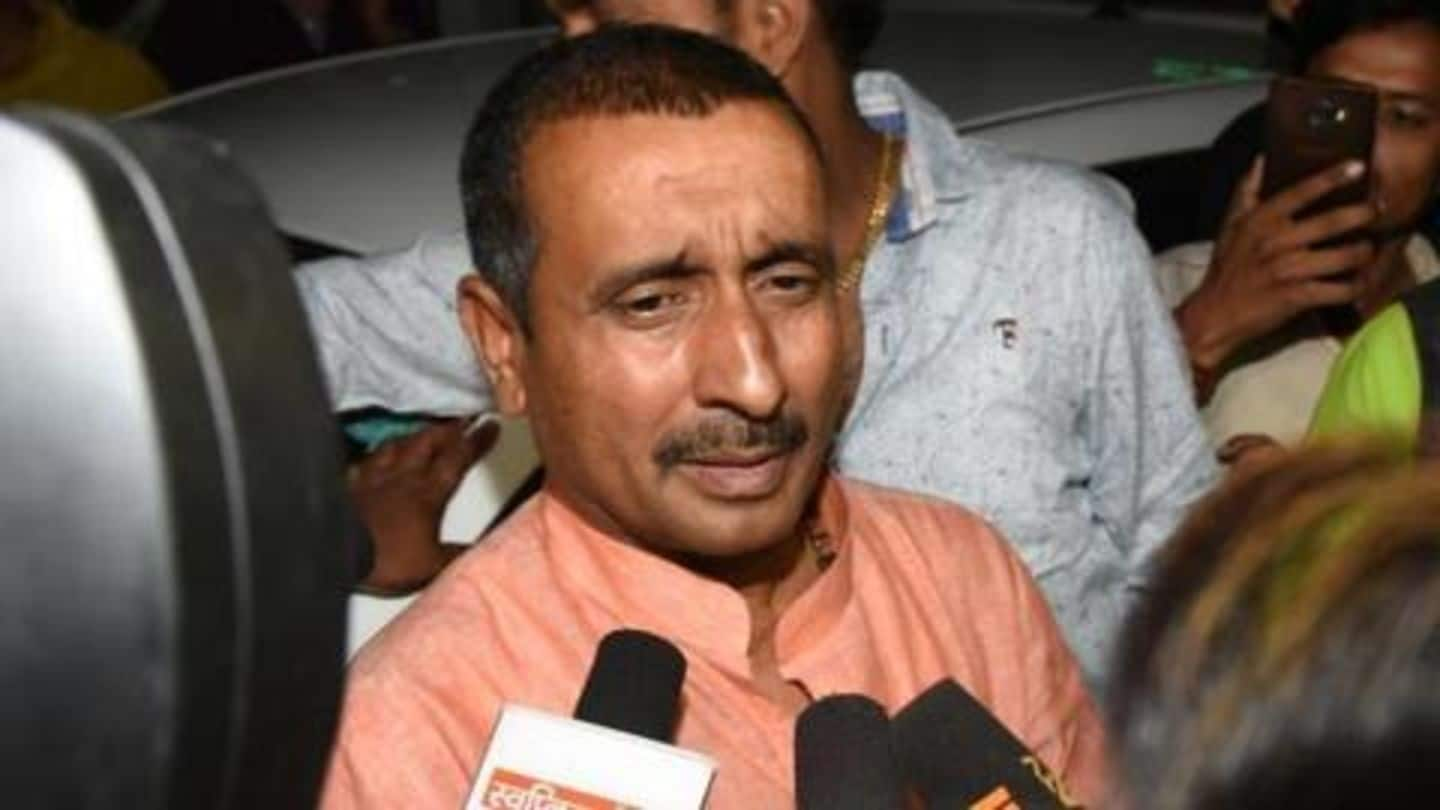 The BJP whose pet slogan is "Beti Bachao, Beti Padhaao" finally expelled rape accused MLA Kuldeep Singh Sengar from the party on Thursday. The expulsion happened after massive public outrage over the accident of the rape survivor. Notably, the case caught limelight in 2018, but back then BJP didn't think it was important to take action against Sengar. Even in jail, Sengar remained a "BJP MLA". What took so long, BJP?
A quick recap about the case
Sengar was an MLA from Bangarmau assembly constituency. In 2017, he allegedly raped the victim, a minor at the time, under the pretext of giving her a job. The victim approached police but to no avail. Then in 2018, she tried to set herself on fire outside Chief Minister Yogi Adityanath's residence. But rather than acting against Sengar, police arrested her father, who died in custody.
Sengar was arrested only after CBI took over the case
The case garnered immense outrage and CBI was handed over the probe. Thereafter, Sengar was arrested and is currently lodged in Sitapur jail. Though he is behind bars, he still enjoys clout and continued harassing the victim's family. His henchmen threatened the survivor's family with dire consequences if they didn't drop the case. And the family's worst fears came true with the victim's accident.
Survivor met with deadly accident, her family blamed Sengar
On Sunday, the victim, who was on way to meet her uncle in Raebareli jail, met with an accident. A truck, whose number plate was wiped out, rammed into her car killing two of her aunts. The survivor and her lawyer were grievously injured and are undergoing treatment at Luckow's KGMU Hospital. Soon, her family claimed Sengar orchestrated the accident.
Earlier, BJP MP visited Sengar to "thank him"
On the complaint of the survivor's family, police booked Sengar and his accomplices. Meanwhile, CBI is investigating the accident case too. While every sane mind demanded a fair investigation and strict punishment against Sengar, BJP remained in slumber. In fact, the party's MP from Unnao, Sakshi Maharaj, visited Sengar in jail after general election results to "thank" him for his services.
Opposition charged at BJP, case was discussed in Parliament too
Naturally, Opposition parties cornered BJP, Adityanath, and Prime Minister Narendra Modi over the Unnao case. Earlier this week, Congress' Priyanka Gandhi Vadra asked PM Modi to divest Sengar of all his political powers. The case resonated in the Parliament as well, with MPs demanding punishment. Amid all this, BJP remained mum, finally, expelling Sengar on Thursday. Too little, too late, Mr. Prime Minister?