Rape accused Goa lawmaker among 10 MLAs to join BJP
Rape accused Goa lawmaker among 10 MLAs to join BJP
Written by
Siddhant Pandey
Jul 12, 2019, 12:18 pm
2 min read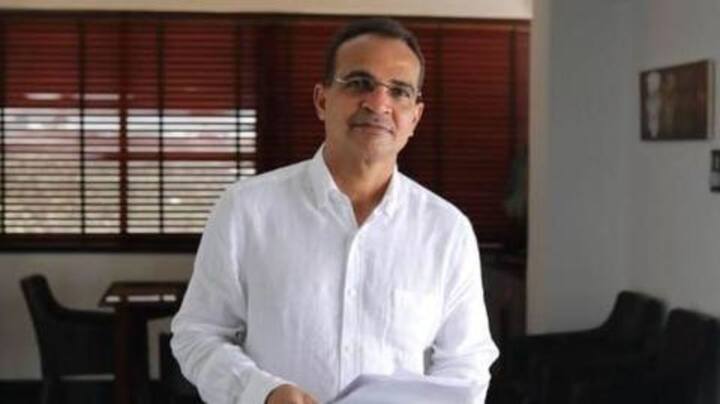 As Congress continues to flail following the resignation of party president Rahul Gandhi, 10 Goa MLAs deserted the party on Wednesday to join the rival BJP in a major setback. While the BJP pats itself on the back as it now holds 27 seats out of 40 in the Goa Assembly, many aren't happy about Panaji MLA Atanasio 'Babush' Monserrate, a rape-accused, joining BJP.
Monserrate allegedly raped minor he 'bought' for Rs. 50L
Notably, Monserrate currently faces trial for the rape of a minor in 2016. In her police statement, the girl claimed that she was 'bought' by Monserrate for Rs. 50 lakh from her family. The girl alleged that the MLA held her in captivity for many days, and drugged and raped her repeatedly. Party with a difference, Modiji?
14 cases of cognizable offenses against Monserrate: Report
An Economic Times report states that Monserrate had 14 cases of cognizable offenses, including extortion, assault on police, issuing false certificates of education, and a case in the mid-1980s involving illegally cutting teakwood. His son was also arrested for a minor's rape but acquitted later.
Monserrate's plea to have charges dropped rejected; will face trial
Meanwhile, denying the allegations against him, Monserrate had earlier surrendered before the police and spent eight days in jail. He was granted bail due to lack of credibility in the charges against him. He later filed a plea in the North Goa District and Sessions Court to have the charges against him dropped, which was rejected in June. The case will now go to trial.
He was elected Panaji MLA in recent Goa Assembly bypolls
To note, Monserrate was elected MLA from the Panaji constituency in the Goa assembly bypolls held in May after the death of former Chief Minister Manohar Parrikar. He earlier represented the Santa Cruz constituency but was sacked from the Congress for hobnobbing with the BJP.
BJP supporters wonder if party has become 'new Congress'
Since the induction of the 10 Congress MLAs into the BJP, the party's supporters have raised questions about BJP's new strategy. "Goa is Congress-mukt, but BJP has become the new Congress?" asked Parrikar's former OSD in his op-ed. In a series of tweets, famous right-wing columnist and ardent BJP supporter Shefali Vaidya criticized the party, calling them a "sell-out" for "inducting thugs and rapists".
Here is one of Vaidya's tweets
And someday, the @BJP4India will pay the price for including them. I know that. Indian electorate threw the @INCIndia out because they were too arrogant, the people of GOA will do the same thing to the @BJP4India, if not now then in the future.

— Shefali Vaidya ஷெஃபாலி வைத்யா शेफाली वैद्य (@ShefVaidya) July 11, 2019