Sidhu remains absent but draws salary: BJP writes to Governor
Sidhu remains absent but draws salary: BJP writes to Governor
Jul 09, 2019, 07:07 pm
3 min read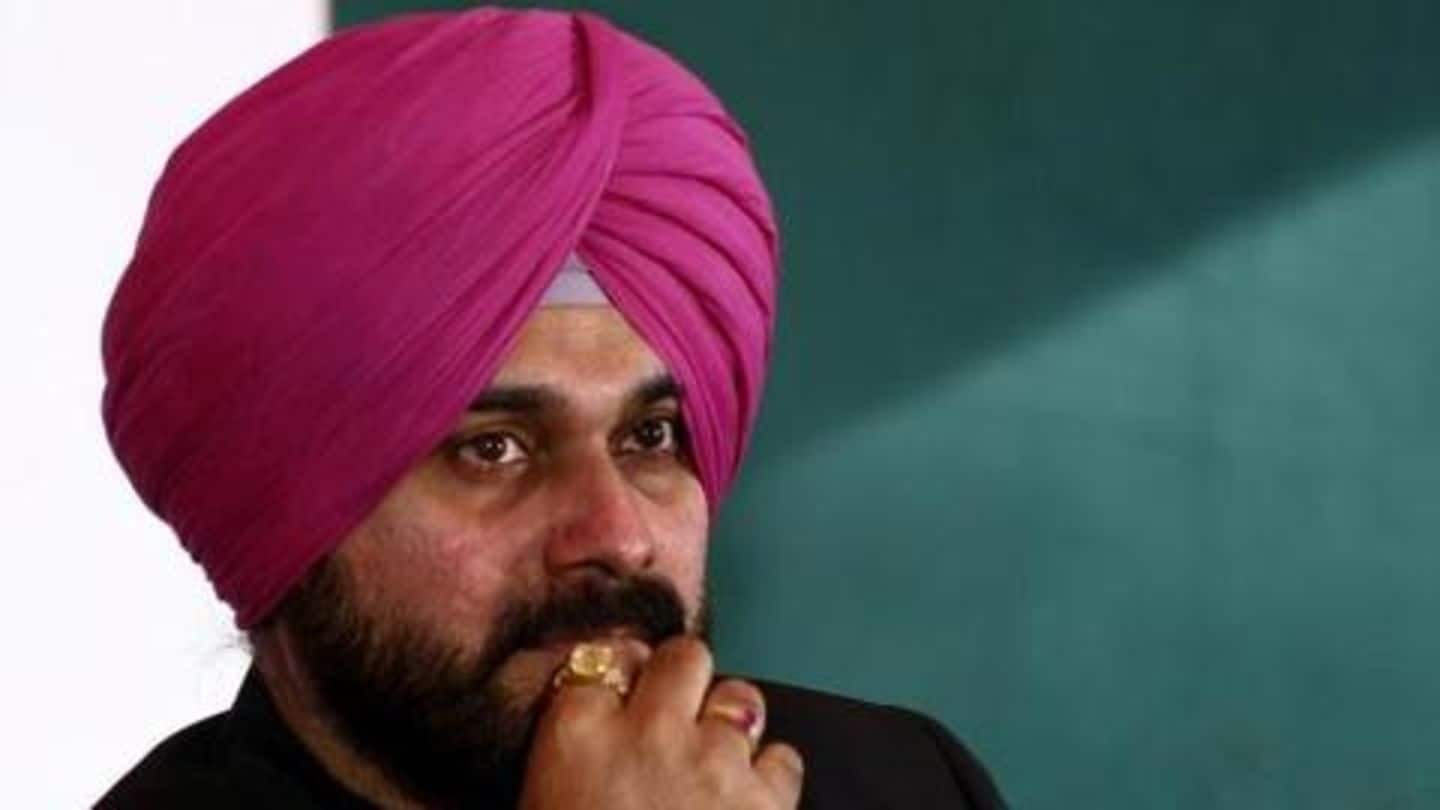 It's been more than a month since Congress leader Navjot Singh Sidhu was given the responsibility of Punjab's Power and Non-renewable Energy Sources Department, but he is yet to take charge. Miffed with this, BJP leader Tarun Chugh shot off a letter to the Punjab Governor VP Singh Badnore seeking his intervention. Chugh claimed action should be taken against Sidhu for ignoring his duties.
Backstory: After berating Captain, Sidhu lost on important portfolios
Sidhu, who is locked in an intense fight with his boss, Punjab Chief Minister Captain Amarinder Singh, was stripped off portfolios like Local Bodies, Tourism, and Culture ministries in June. Captain took the extreme step after Sidhu openly criticized him at a press conference. Earlier, Captain had also blamed Sidhu for Congress' poor show in Lok Sabha polls.
As people are suffering, defiant Sidhu hasn't accepted position
Now, Sidhu may have boasted that he would give answers only to citizens of Punjab, but he isn't keeping his word. He hasn't resumed charge and his office is sporting a deserted look, with only empty chairs taking up space. Though his placard hangs outside the office, Sidhu has gone incommunicado. Meanwhile, power cuts, which sometimes last over 12 hours, are troubling citizens.
Chugh claimed there is a constitutional crisis in Punjab
Naturally, Sidhu's actions have given the Opposition a chance to attack Congress. Chugh said, "There is a constitutional crisis in Punjab today. It has been more than a month that a Minister, who took an oath to the office, is absent; though he's drawing a salary and enjoying the perks." About his letter, Chugh said he requested the Governor to initiate action against Sidhu.
Sidhu is drawing salary, but not working: Chugh
"He has migrated and the feud between CM and him has caused a constitutional crisis. If the Minister doesn't want to work someone else should look after his department. If he's drawing a salary but not working, action should be taken," Chugh told ANI.
Sidhu was slammed from all quarters
Meanwhile, another BJP leader, Vineet Joshi, said, "Sidhu is hungry for power, is hungry for posts and not worried about the common man who is facing power cuts." AAP didn't mince its words, either. Aman Arora, co-president, AAP Punjab, said, "Whatever be the progress of his previous department, Navjot Sidhu should have assumed charge as his absence is costing dearly to the common man."
Saying nobody is indispensable, Punjab minister advised Sidhu
Sidhu and Captain's open fight has forced other Congress leaders to play peacemakers. On Monday, Rural Development Minister Tripat Rajinder Singh Bajwa called Sidhu a "wise man", and suggested him to assume charge. "Changing portfolio was the prerogative of the Chief Minister. Sidhu should accept that and join his new department....I want to tell him that nobody is indispensable in this world," Bajwa said.