Budget session stormed by Nirav Modi, Karti Chidambaram issues
Budget session stormed by Nirav Modi, Karti Chidambaram issues
Mar 05, 2018, 11:56 am
3 min read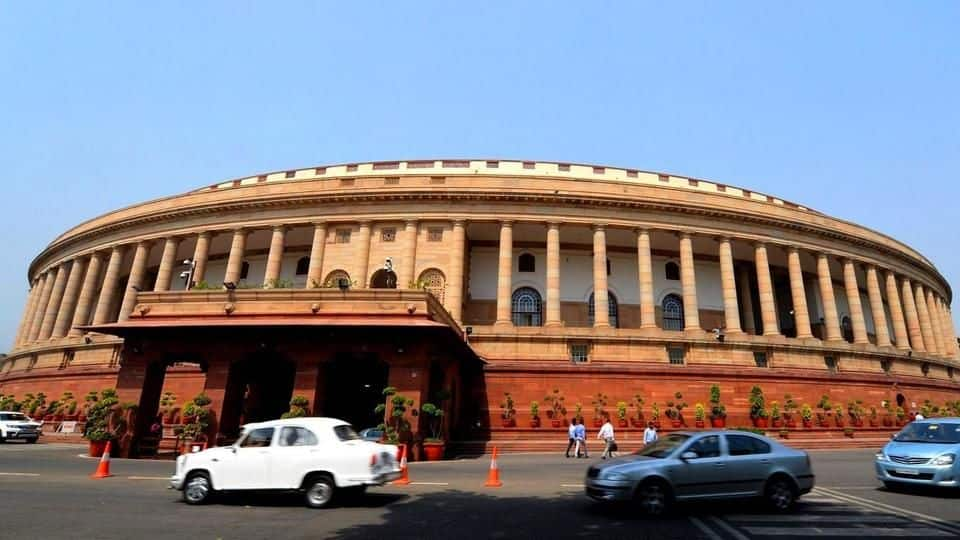 The second part of the budget session began today on a stormy note, with the ruling and opposition parties training their guns on each other over major corruption scandals. The BJP is likely to face heat over the raging Nirav Modi scam, the biggest banking fraud in India's history. In turn, it might raise Karti Chidambaram's arrest in the INX money-laundering case.
Nirav Modi, Rafale deal, I&B-PB tussle on the opposition's list
Billionaire Nirav Modi, together with his uncle Mehul Choksi, allegedly duped PNB of Rs. 12,650cr during 2011-17. Modi and Choksi left India in early January. He even posed with PM Narendra Modi at Davos, days before the scam was busted. The opposition is likely to raise other matters too, like the I&B-Prasar Bharti tussle, the Rafale deal, ceasefire violations and the SSC 'scam.'
Senior opposition leaders meet to discuss floor strategy
Many opposition parties including Congress, Samajwadi, DMK, Trinamool and the Left have hinted they will demand a joint parliamentary committee to probe the PNB scam. Even BJD, which has refrained from confronting BJP, is expected to take a strong stand. Senior opposition leaders met this morning to discuss their floor strategy. Rahul Gandhi will skip the first week due to an upcoming Singapore-Malaysia visit.
TDP MPs protest demanding Special Category Status to Andhra Pradesh
BJP likely to retaliate aggressively after significant electoral wins
Meanwhile, BJP is likely to use as ammunition Karti Chidambaram's arrest in the INX money-laundering case, which Congress has termed "political vendetta." It is also expected to pin the blame for the Nirav Modi scam, which started during the UPA regime, on the opposition. Following the Nagaland and Tripura wins, an excited BJP is likely to attack its rivals aggressively to pin them down.
At least five adjournment motions issued already
An adjournment motion can be moved if an MP wants to discuss a matter of public importance. Three adjournment motions have already been issued to discuss Nirav Modi, another on alleged SSC scam, and a fifth on allegations of corruption by relatives of former ministers.
Government expected to discuss these legislations on priority
During this session, the Finance Bill and the Appropriation Bill are at the top of the government's agenda. It will push for passage of the Triple Talaq Bill and the Fugitive Economic Offenders Bill to save banks from the damage caused by defaulters. A new legislation on human trafficking and provision of constitutional status to the OBC commission are expected to come up too.