Nobody should feel pain while chanting 'Jai Shri Ram': Raut
Last updated on
Jan 25, 2021, 03:15 pm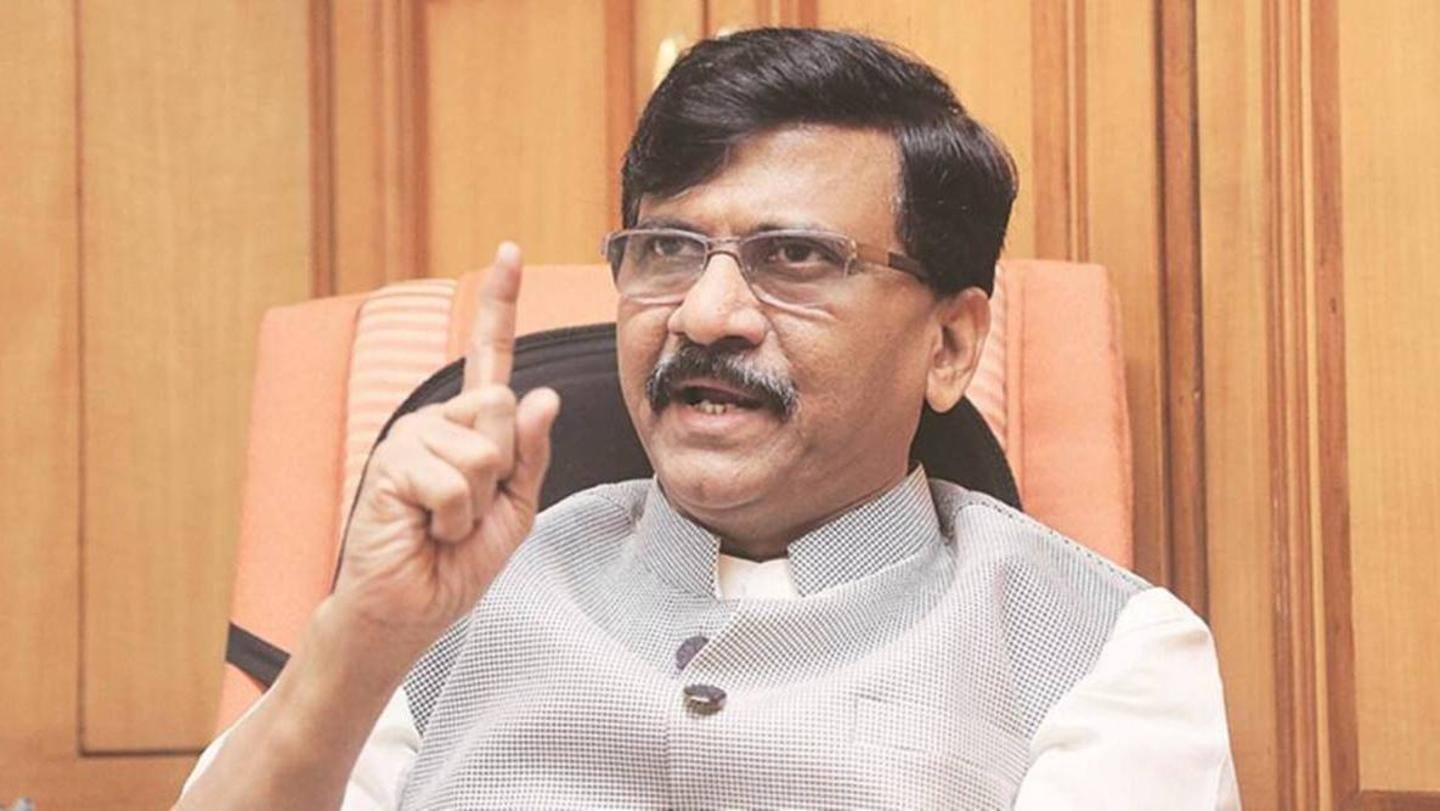 Days after Mamata Banerjee declined to speak at an event where Jai Shri Ram slogans were raised, Shiv Sena MP Sanjay Raut said, "Nobody should feel pain while chanting the slogan. I'm sure Mamata Banerjee also has faith in Lord Ram." This happened on Saturday at an official program to celebrate Netaji Subhash Chandra Bose's 125th birth anniversary in Kolkata.
Chanting 'Jai Shri Ram' is a matter of faith
"Nobody's secularism will be under threat by saying Jai Shri Ram. We think Lord Ram is the support and pride of the country. It is not a political word. It is a matter of faith," Raut said.
'BJP will use this against Banerjee throughout elections'
An editorial in Sena's mouthpiece Saamana said, "Banerjee should not have gotten upset when Jai Shri Ram slogans were raised by the audience." "Rather, tables would have turned had she mixed her voice among theirs. But everyone is catering to their own vote banks. BJP has identified Banerjee's weak point and will use them until the Assembly elections are over," it added.
'Centre is against the states fighting for their pride'
Further, the editorial launched a veiled attack on BJP, accusing it of poaching TMC leaders in West Bengal to win the forthcoming polls. It said the leadership of West Bengal, Punjab, and Maharashtra were at the forefront of the country's freedom struggle. "Today they are fighting for their pride and the Centre is against them," it claimed.
Punjab and Maharashtra are being targeted: Saamana
"Farmers from Punjab, who are agitating against the Centre's new farm laws near Delhi border, are allegedly being trampled. Maharashtra is being targeted in a pre-decided manner," the Marathi daily alleged, apparently referring to notices by central agencies to some Maha Vikas Aghadi (MVA) leaders.
Shiv Sena also leveled poaching allegations against BJP
The piece further alleged that the BJP poached Congress and NCP leaders ahead of the 2014 Maharashtra Assembly polls. Notably, West Bengal Forest Minister Rajib Banerjee quit the Cabinet recently joining the growing list of dissenters, creating a difficult situation for the ruling government. The editorial said BJP winning 18 Lok Sabha seats in West Bengal is a matter of concern for Banerjee.
BJP doesn't have anything of its own: Shiv Sena
"What happened in Maharashtra and Bihar is now happening in West Bengal. BJP doesn't have anything of its own. It creates its legion poaching from its contender," the Shiv Sena charged. "But Mamata Banerjee fights on the streets and will keep fighting," it added.