Political parties received two-third donations through opaque electoral bonds
Political parties received two-third donations through opaque electoral bonds
Jan 14, 2020, 09:51 am
3 min read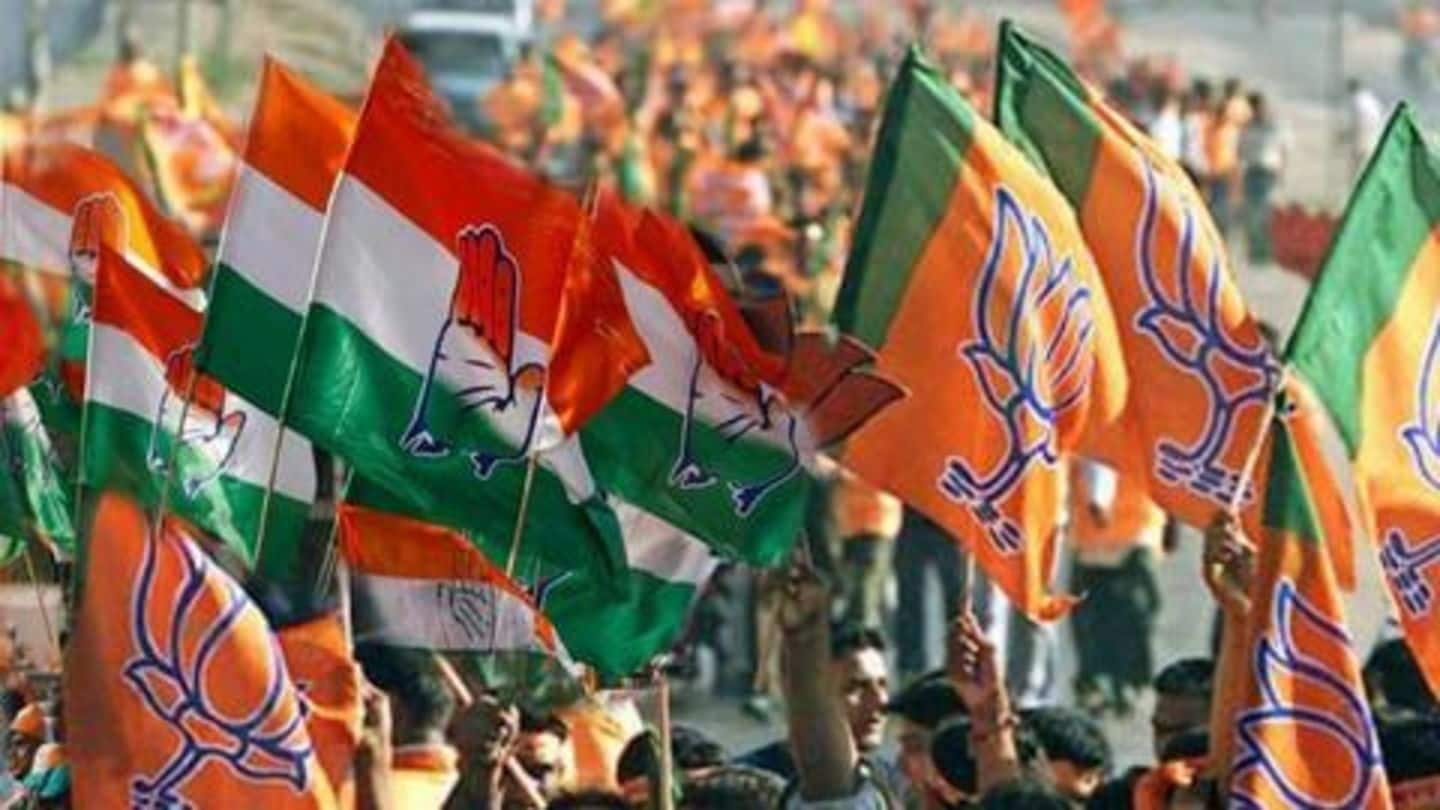 In 2018-19 fiscal, the coffers of seven political parties overflowed, and a large chunk of this money came through the controversial electoral bond route. An analysis underlined electoral bonds accounted for two-third of their donations in the aforementioned time frame. Parties received a whopping Rs. 3,696 crore from varied sources. Of this, 65.51% came through electoral bonds alone. Here are more details.
What are electoral bonds?
The controversial mode of political funding was introduced by the Narendra Modi government in the 2017-18 budget. Electoral bonds allow individuals, organizations, and corporations to donate money to parties while concealing their identities. Available in denominations of Rs. 1,000, Rs. 10,000, Rs. 1 lakh, Rs. 10 lakh, and Rs. 1 crore, only select branches of State Bank of India (SBI) sell electoral bonds.
Why have electoral bonds garnered controversy?
For starters, the fact that donors remain anonymous has sparked concerns that electoral bonds will cement unholy nexus between corporates and political parties. Last year, the Supreme Court, while allowing this route to function, ordered all political parties to reveal details of every donation they receive via electoral bonds till May 15. The then Chief Justice, Ranjan Gogoi, had noted safety measures as required.
Data shows BJD benefited the most from electoral bonds
Now, an analysis done by Venkatesh Naik of the Common Wealth Human Rights Initiative (CHRI) shows electoral bonds have turned into a food pipe for political parties. Naik went through the money received by BJP, Congress, Trinamool, BJD, JD(S), TRS and YSRCP, to conclude that these opaque bonds made them richer. 87.91% of the total donation received by BJD came through electoral bonds.
Both Congress and BJP received crores through electoral bonds
BJP received a total of Rs. 23,54,02,54,712 in donations. Of them, 61.63% came through electoral bonds. And out of Congress' Rs. 5,51,55,72,407, 69.49% came from electoral bonds. 68.73% of Trinamool's donations came through this route.
Not all parties earned through electoral bonds
The annual audit report, that was submitted to the Election Commission and is publicly available, showed not all parties benefited from electoral bonds. JD(U), AAP, AIADMK, TDP, RJD, DMK, SAD, CPI, CPI-M, NCP, SP, and BSP, didn't receive money via this path, despite their donations running in crores. Moreover, only Congress, TRS, and YSRCP declared contributions that they received directly through companies.
SBI is selling electoral bonds till January 22
Last week, the Finance Ministry announced that the 13th tranche of electoral bonds sale will take place between January 13 and 22. The bonds are available in 29 SBI branches spread across cities like New Delhi, Chandigarh, Shimla, Srinagar, Dehradun, Gandhinagar, Bhopal, Raipur, Mumbai, Patna, and Lucknow. As per provisions, an electoral bond is valid for only 15 days from date of issue.