Dissecting Modi's recent speech: The many lies he peddled
Dissecting Modi's recent speech: The many lies he peddled
Written by
Siddhant Pandey
Dec 23, 2019, 01:02 pm
3 min read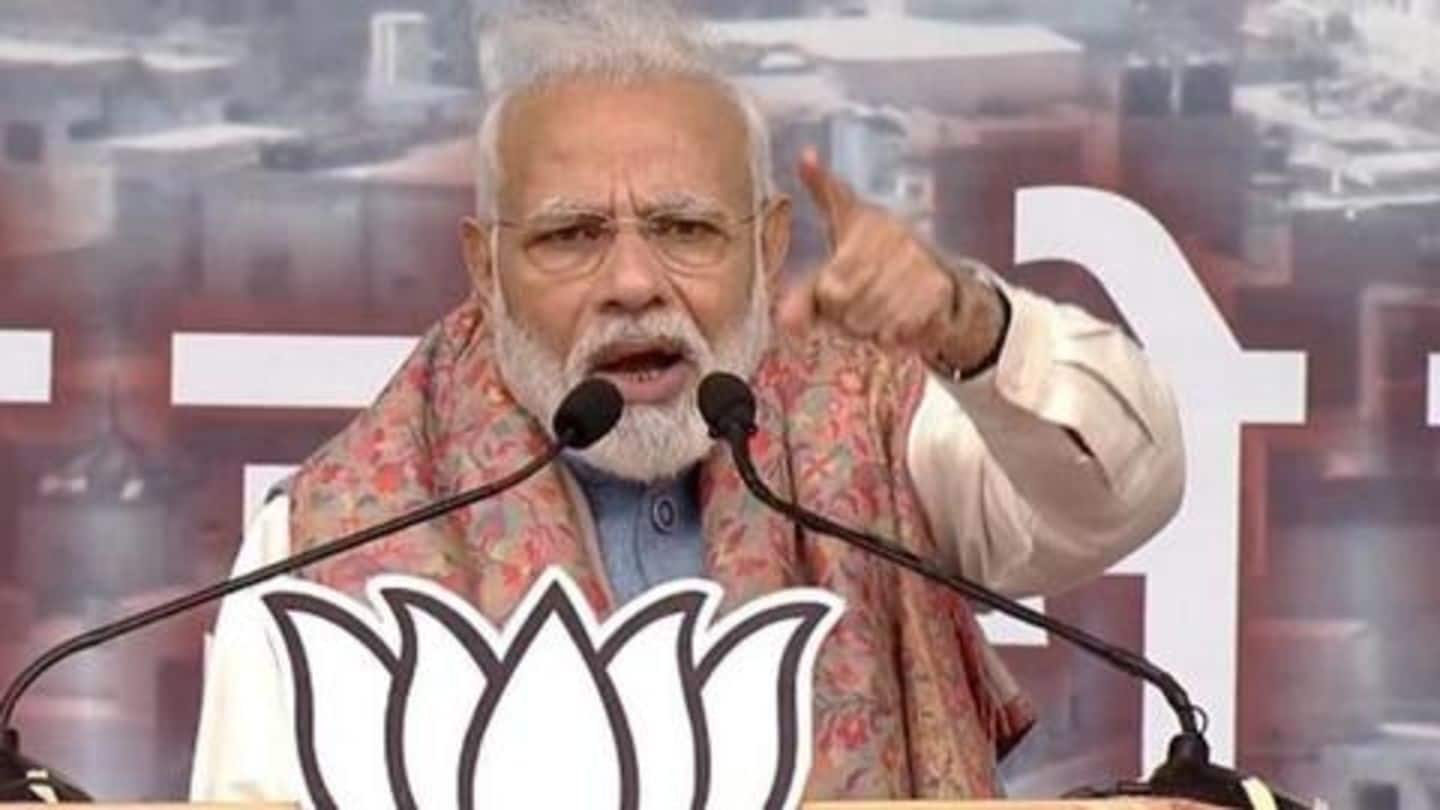 On Sunday, Prime Minister Narendra Modi addressed an election rally at Delhi's Ramlila Maidan ahead of Delhi Assembly polls next year. He spoke on the many controversies surrounding the Citizenship Amendment Act and the National Register of Citizens. He accused the Opposition and "Urban Naxals" of spreading white lies and inciting violence. Now, in the most dramatic soap opera fashion: Aaina dekhiye, Modiji.
'No discussion on NRC anywhere since my government was formed'
Modi said, "Since my government has come to power in 2014, there has been no discussion on NRC anywhere. Only after the SC order, this exercise was done for Assam. Lies are being spread." However, Home Minister Amit Shah himself said—on many occasions (latest on December 17 at Agenda Aaj Tak) and in the Parliament—that NRC will be implemented across India.
Clearly, there are many unanswered questions
Today, PM Modi said NRC has never been discussed anywhere ever since his Govt has been formed.

Here, it was discussed in Parliament Amit Shah said it will be implemented nationwide.

Either they are fooling each other or together they are fooling everyone! STOP LYING, MODI JI! pic.twitter.com/6pTx5kMwWM

— Gaurav Pandhi (@GauravPandhi) December 22, 2019
President also confirmed NRC implementation. Was he lying then?
In fact, in November, the BJP had also tweeted Shah's statement from its official handle: "We will ensure implementation of NRC in the entire country. We will remove every single infiltrator from the country, except Buddha, Hindus and Sikhs." After the CAA-NRC uproar, the tweet was deleted. President Ram Nath Kovind had also said the government would implement NRC on priority in infiltration-affected areas.
'Manmohan Singh proposed citizenship to persecuted minorities from Bangladesh'
Modi also said that the citizenship legislation was proposed by former PM Manmohan Singh in the Parliament to give naturalized citizenship to persecuted minorities from Bangladesh. He used this to justify CAA. However, Singh had only spoken on persecuted minorities and used Bangladesh as an example. He did not propose limiting citizenship to Bangladesh and did not mention select religions, nor select countries.
No detention center in India, said Modi
While Modi's NRC lie seems hard to swallow, the PM's statement that there are "no detention centers in India" is perhaps the biggest lie. Dismissing credible reports on detention centers as "rumors spread by Congress and Urban Naxals," Modi said, "Neither are any of the country's Muslims being sent to detention centers nor is there any detention center in India. It's a white lie."
Detention centers not only exist, people have died in some
Not only does India have detention centers, but many people have died in those located in Assam. In November, the government disclosed in the Rajya Sabha that 988 "foreigners" were lodged in the six detention centres in Assam, where 28 people had died. Separately, the Maharashtra and Karnataka governments have identified lands to set up detention centers for foreigners.