Manmohan Singh talks about intolerance, disturbing trends, and mob violence
Manmohan Singh talks about intolerance, disturbing trends, and mob violence
Aug 20, 2019, 02:39 pm
3 min read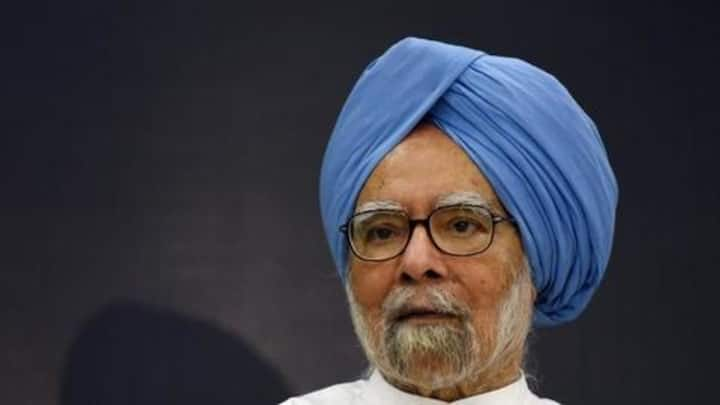 Former Prime Minister Dr. Manmohan Singh on Tuesday needled the intolerance debate by saying the country witnessed disturbing trends in the last few years. Dr. Singh made the remarks on the 75th birth anniversary of former Prime Minister Rajiv Gandhi. In an apparent swipe at the current BJP regime, he said a rise in violent crimes would damage the country's polity. Here's more.
Several Congress leaders attended function to remember Gandhi
A function to remember Gandhi was organized at Veer Bhumi in Delhi, which was attended by a host of Congress leaders. Pranab Mukherjee, Sonia Gandhi, Rahul Gandhi, Priyanka Gandhi Vadra, Ghulam Nabi Azad, Ahmed Patel, Bhupinder Singh Hooda, and Hamid Ansari attended the function. At the venue, speeches of Gandhi played in the background along with the devotional song, Vaishnava Jan To.
We should follow Gandhi's path, said Dr. Singh
Giving his opinion on the current situation, Dr. Singh said, "Country has been witnessing some disturbing trends over the past few years. These trends of growing intolerance, communal polarization, growing incidents of violent crimes propelled by hatred of certain groups and mob violence can only damage our polity." He said India should arrest these trends and follow the path shown by Gandhi.
No religion preaches hatred and intolerance: Dr. Singh
"Nothing is more important than the unity and integrity of our nation. India is indivisible. Secularism is the bedrock of our nationhood. It implies more than tolerance. It involves an active effort for harmony. No religion preaches hatred and intolerance," Dr. Singh added.
Dr. Singh also heaped praises on Gandhi
Further, Dr. Singh said if Gandhi were with us today, he would have been happy to see that many of his ideas "have now come to be accepted as the reality of our development." Calling him a true visionary, a practical and hard-working person, Dr. Singh added it was because of these qualities that Gandhi became an endearing personality.
Meanwhile, siblings Rahul and Priyanka also remembered their father
Separately, Gandhi's son and former Congress President Rahul Gandhi said the former was not only a true patriot but also a loving father who taught him "never to hate". Rahul's sister Priyanka Gandhi Vadra tweeted, "From my father, I learned how to listen to people's stories and find a place in my heart for them no matter how contrary to mine they might be."
Prime Minister Narendra Modi also paid tributes
Tributes to our former PM Shri Rajiv Gandhi on his birth anniversary.

— Narendra Modi (@narendramodi) August 20, 2019
On Monday, Dr. Singh was elected to Rajya Sabha unopposed
On another note, Dr. Singh was elected to Rajya Sabha on Monday from Rajasthan. Polls were necessitated after the demise of BJP's Madan Lal Saini. Interestingly, 9 out of 10 Rajasthan's Rajya Sabha seats are with BJP. As Congress enjoys a majority in the 200-seated Assembly, BJP didn't field a candidate. After the deadline to withdraw the nominations ended, Dr. Singh was elected.