Air hostess' brother slams BJP for seeking Gopal Kanda's help
Air hostess' brother slams BJP for seeking Gopal Kanda's help
Oct 25, 2019, 06:50 pm
3 min read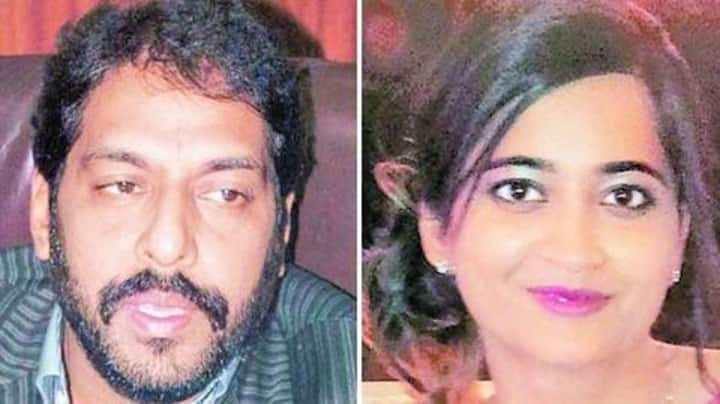 After Haryana's results were announced, BJP, having 40 seats in its kitty, quickly moved to bring independents on its side. One such legislator whom BJP contacted is Sirsa's MLA Gopal Kanda, who is accused of raping an air hostess and abetting her suicide. Naturally, this turn of events upset her family prompting her brother to ask if this is what Beti Bachao "means".
Backstory: Kanda was named by Geetika Sharma in suicide note
In 2012, Kanda's name was regularly flashed on news channels after air hostess Geetika Sharma committed suicide in Delhi. An employee of now-defunct MDLR Airlines, she said the politician-businessman harassed her. Six months after her death, Geetika's mother also ended her life. Kanda has spent more than a year in jail in connection to this case. He was granted bail in 2014.
Back from jail, Kanda re-started his political career
To note, in 2013, a Delhi court evoked charges of rape and unnatural sex against Kanda, noting that the abuse may have driven Geetika to end her life. Despite the serious charges, Kanda's political career didn't take a beating. In 2014, he launched Haryana Lokhit Party. After losing the last assembly polls, the former minister in Bhupinder Singh Hooda's government won this time.
The suffering still hasn't ended, said Geetika's brother
Earlier in the day, Kanda said he will support BJP. And this statement evoked a sharp reaction from Geetika's brother Ankit. He told NDTV, "Are we really asking for support to make government from criminals? I have lost my sister and mother seven years back. That suffering is still continuing. What kind of a nation are we?"
What about "Beti Bachao, Beti Padhao"?
Asking why is help being sought from hooligans, Ankit added, "What about the 'Beti Bachao Beti Padhao' slogan in Haryana? We are giving the responsibility of women to a hooligan, to somebody who pushed somebody to kill themselves." Further saying these actions demotivate the victim's family, he added, "Where do we go to find justice if people like Gopal Kanda are into running constituencies?"
Ankit added there is enough evidence against Kanda
"There is a charge-sheet against him of 1,800 pages which is full of evidence on what he did to my sister, how he destroyed her life...But that charge-sheet is of no use if you don't have a trial on time," he told News18 separately.
Years ago, BJP took to streets demanding Kanda's arrest
While Ankit is asking important questions, BJP too had asked the same, years ago. When the sensational crime surfaced, the saffron party took out marches demanding his arrest. Cornering BJP over this change of heart, Congress reportedly said, "He is accused of rape and murder. Where is Beti Bachao Beti Padhao now? This is a disgrace...Is he purified by supporting BJP."
Reports suggest Kanda might not be made a minister
With even BJP leader Uma Bharti asking the party to keep Kanda at a distance, News18 suggested that he might not be given a minister post, after all. "I would request BJP that we should not forget our core beliefs. We should form government in Haryana but we should take the support of clean image," Bharti tweeted earlier today.