Haryana: BJP wooing rape-accused leader. RIP Modi's "Beti Bachao" rhetoric
Haryana: BJP wooing rape-accused leader. RIP Modi's "Beti Bachao" rhetoric
Oct 25, 2019, 01:33 pm
3 min read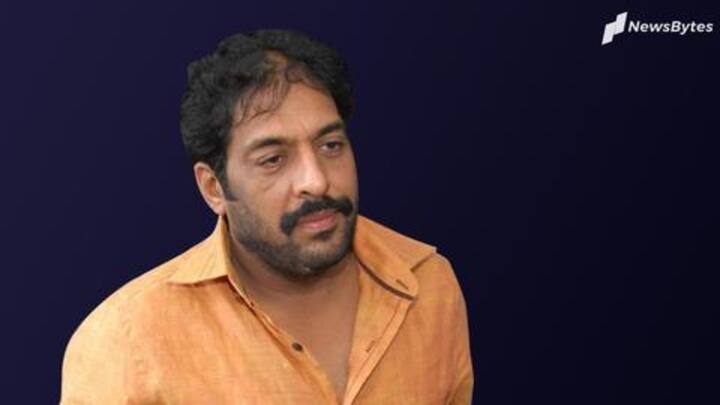 In Haryana, Manohar Lal Khattar's nationalism-dripped campaign and PM Modi's rallies failed. BJP managed to win just 40 of 90 seats. But, power-hungry BJP wants to retain Haryana at any cost. Hence, it's reaching out to all and sundry, including Sirsa's legislator Gopal Kanda. In this quest for power, Kanda's checkered past, ridden with charges of rape and abetment to suicide, has become inconsequential.
Kanda started his career with INLD, later relationships soured
Kanda is everything wrong with Indian politics - a criminal, a corrupt businessman and now a "kingmaker" for the ruling party, no less. First, let's start with his career. Kanda, who runs a few businesses, stepped into politics with INLD but drifted apart in 2009 after being denied a ticket. He contested solo in 2009, lent support to Bhoopinder Singh Hooda-run Congress government, and was given a Cabinet berth.
In 2012, air hostess committed suicide due to Kanda's harassment
So far, you'd argue, he's like any other politician - a strongman entering politics. Yes? No. In 2012, Kanda, now 53 years old, ruled headlines for a sensational case. An air hostess named Geetika Sharma, who worked in Kanda's MDLR Airlines, committed suicide. He started the now-defunct airlines in 2005. Geetika accused Kanda of harassment in her last note, creating uproar across the nation.
Six months after Geetika, her mother ended her life
After the controversy hit, Kanda resigned from the Haryana Cabinet. Days after the suicide of the 23-year-old, he was arrested. Though he was in jail, Kanda's clout remained strong. Geetika's family went from pillar to post to in hope of justice. Upset with how the case was shaping up, Geetika's mother Anuradha Sharma also ended her life in the same room as her daughter's.
Surprisingly, Delhi Police didn't charge Kanda with sexual abuse
Despite Geetika listing about the abuse she faced, Delhi Police didn't charge Kanda with sexual abuse. In May 2013, a local court stepped in and noted Geetika must have committed suicide due to sexual harassment. On orders of court, the politician was charged with rape and unnatural case. A case was also filed against Aruna Chadha, Kanda's aide, for allegedly abetting Geetika's suicide.
Kanda repeatedly raped the deceased victim: Court
"The prosecution, in my view, has prima facie established that accused Gopal Goyal Kanda has repeatedly committed rape upon deceased victim from time to time during the period of her employment with MDLR," the court had said back then.
This suicide note speaks volumes about the harassment she faced
After more than a year in jail, Kanda got bail
More than a year after he was arrested, Kanda was granted bail in 2014 by Delhi High Court. Two months later, he floated his own Haryana Lokhit Party (HLP). Though he lost 2014 polls by a slim margin, he won this time. It's also important to highlight that Kanda is accused of tax evasion to the tune of Rs. 40 crore.
With just one seat, Kanda is wielding tons of power
Kanda faces serious allegations- rape, abetment of suicide, and tax evasion. But that hasn't stopped BJP from wooing him. After a fractured verdict, the saffron party is pulling all tricks from its book to ensure Haryana doesn't slip from its hands. Looks like someone needs to remind Modi of his "Beti Bachao" rhetoric. The unanswered question, though, is - how low will Modi fall?
A blast from the past, much?
Gopal Goyal Kanda epitomises everything the Congress stands for !

— Amit Malviya (@amitmalviya) October 6, 2012