How will assembly results affect BJP's math in Rajya Sabha?
How will assembly results affect BJP's math in Rajya Sabha?
Oct 25, 2019, 10:37 am
2 min read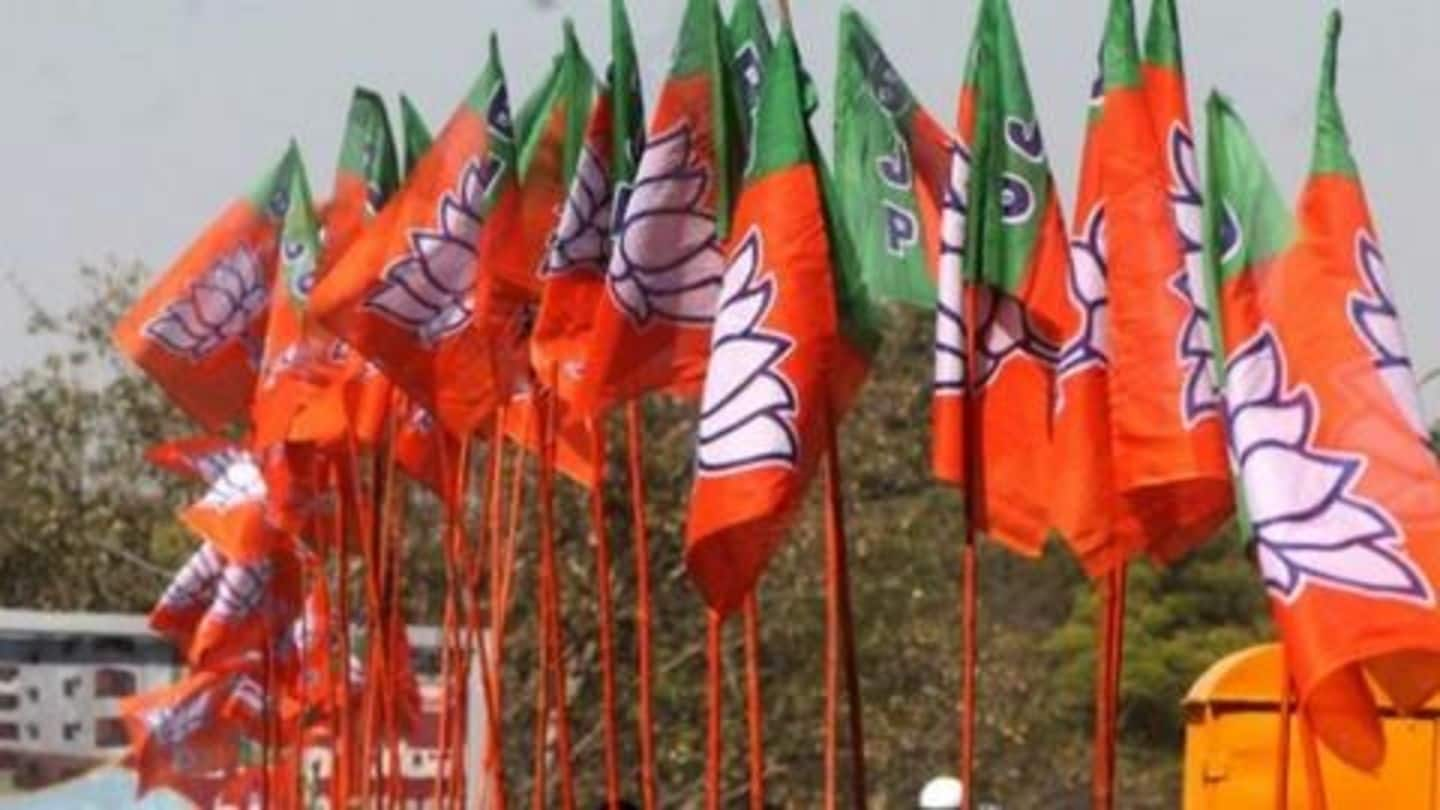 The Bharatiya Janata Party (BJP) was expecting to sweep Haryana and Maharashtra, but the results on Thursday washed away the party's hopes. Though BJP is all poised to form government in Maharashtra, Haryana is headed for a hung assembly and all eyes are on the independents. And these numbers will have an effect on BJP's tally in Rajya Sabha. Let's tell you how.
First, let's take a look at the numbers
In Maharashtra, the combine of BJP and Shiv Sena won 161 of the total 288 seats. The majority mark needed to form a government is 145. Meanwhile, NCP and Congress, who fought the polls together, managed to win 98 seats. Separately in Haryana, BJP fell short of the magic number of 46 and won 40 seats. Congress won 31 seats and others 19.
To note, BJP now has to worry about Rajya Sabha
The poor performance in polls will have a direct impact, albeit minimal, on BJP's Rajya Sabha mathematics. Maharashtra and Haryana send 19 and 5 Rajya Sabha MPs, respectively, and some of these seats will go to polls in 2020 and 2022. Out of Maharashtra's 19 seats, seven will go to polls in 2020 and six in 2022. The rest will have polls in 2024.
In Haryana, BJP holds three Rajya Sabha seats
As of now, NDA holds seven of 13 Maharashtra's seats which will go to polls. Congress and NCP have five. Similarly, four of Haryana's Rajya Sabha seats will be up for grabs in 2020 and 2022. Of them, Congress holds just one seat.
So, how many members will BJP send to Rajya Sabha?
As it turns out the number of MLAs needed to send someone to Rajya Sabha from Maharashtra and Haryana is 36 and 30 respectively. When polls will be held in 2020, BJP will be able to send only one Rajya Sabha member from Haryana, and four from Maharashtra. Similarly, Congress will be able to send one Rajya Sabha MP from Haryana, and Congress-NCP alliance two from Maharashtra.
BJP's Rajya Sabha tally will suffer, might fall from 82
The recent results, coupled with losses in Chhattisgarh, Madhya Pradesh, and Rajasthan, will ensure BJP's tally in Rajya Sabha will fall from 82. Congress has 45 Rajya Sabha MPs. It's important to note that the newly-elected independent MLAs of Haryana and Maharashtra will also have some say in Rajya Sabha polls. Though the impact will be minimum, BJP has reasons to worry.