'Don't mess with farmers': Meghalaya Governor SP Malik to Centre
'Don't mess with farmers': Meghalaya Governor SP Malik to Centre
Mar 12, 2022, 11:20 pm
2 min read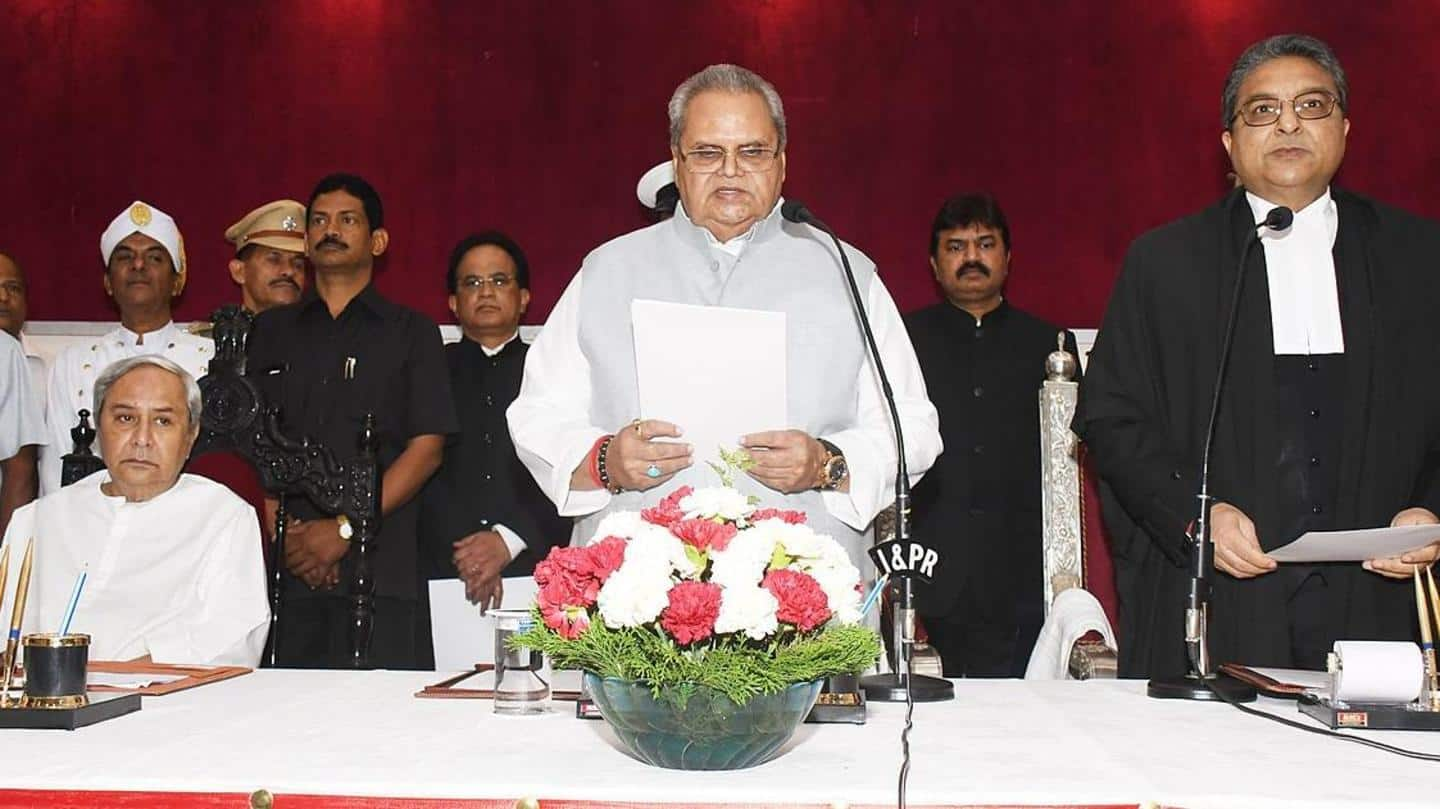 Meghalaya Governor Satya Pal Malik warned the Centre to not "mess with farmers," while speaking at an event in Rajasthan's Jodhpur on Friday. While advising the Centre to meet all the promises that it had made to the farmers, he said that he may lose his governorship for talking about farmers' issues but he is not afraid to raise his voice.
What did Malik exactly say?
"My advice to Delhi is...it should not mess with farmers, they are dangerous people. Farmers will get what they want, either through talks or fight. If needed, they will get violent and achieve what they want," said Malik. "Cultivators cannot be muzzled. They know how to get their demands met. If the assurances given to them are not met, they will resume their protests."
Indira Gandhi's assasination
'They remembered Indira (Gandhi) as well'
Recalling a previous meeting with PM Narendra Modi over farmers' issues, Malik said, "I told him...Sikhs and Jats do not forget. They had remembered Indira (Gandhi) as well," referring to the former prime minister's assassination. He was in Jodhpur for a book launch by Marwar Jat Mahasabha. Earlier, Malik made news for his criticism of the Centre and Modi over the now-repealed farm laws.
Modi behaved arrogantly in meeting, said Malik earlier
In January, Malik stated when he had met with the prime minister about the farmers' issues, Modi was "arrogant" and allegedly got into an argument with him within just five minutes. He had also claimed when he discussed PM Modi's behavior with Union Home Minister Amit Shah, the latter had remarked that the prime minister "has lost his mind."