Gujarat Polls: Modi, Rahul Gandhi denied permission to hold roadshows
Gujarat Polls: Modi, Rahul Gandhi denied permission to hold roadshows
Dec 11, 2017, 11:56 am
1 min read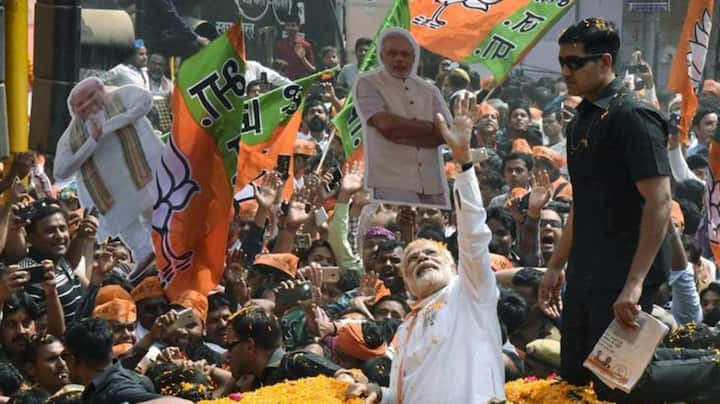 With the second phase of the Gujarat polls coming up, PM Narendra Modi and Congress VP Rahul Gandhi have hit the campaign trail with a vengeance. They will be holding several meetings/rallies. However, Ahmedabad Police citing EC guidelines, have refused them permission to hold roadshows. These roadshows would have passed through busy market-places. The police contended that this would lead to traffic congestion.
What was the Ahmedabad police's order?
Ahmedabad police commissioner AK Singh said "We have denied permission to all roadshows citing EC's guidelines. These shows might create law-and-order situations. The organized public meetings have been allowed . We are ready to take legal recourse if roadshows take place."
Meanwhile, Patidars breached Ahmedabad police's order
Meanwhile, it looks like the Hardik Patel-led Patidar Anamat Andolan Samiti (PAAS) might be holding a roadshow in Bopal, Ahmedabad, despite not having permission. As for Modi, he will address rallies in Patan, Nadiad and Ahmedabad. Rahul will address rallies in Banaskantha, Viramgam, Savli and Gandhinagar. With political bigwigs making a bee-line for Ahmedabad, Gujarat polls is turning into nothing short of a war-zone.