Articles about Imarti Devi
Congress faced a serious political fiasco when 22 MLAs quit the party and joined the Bharatiya Janata Party in 2020. Supporters of former Congress leader Jyotiraditya Scindia left the party as a token of support for him. Among them was Imarti Devi, an MLA from Dabra. She famously remarked that she would jump into a well if it came to that. Born on April 14, 1975, in Gwalior, Madhya Pradesh, Devi did not study beyond the higher secondary level. She ventured into politics in 1997 when she became a Vice-President of the Indian Youth Congress in Gwalior district. In 2004, she became a member of the Gwalior District Panchayat. The next year, she became the chairperson of Block Congress Dabra. Imarti Devi contested the Madhya Pradesh Legislative Assembly elections for the first time in 2008. She won from the Dabra constituency. She won from the constituency in the 2013 and 2018 Assembly elections as well. In 2020, she left the Indian National Congress with 21 other MLAs. Devi briefly held the Ministry of Women and Child Development in the Shivraj Singh Chouhan government. However, in the 2020 by-bolls, she was defeated by Suresh Raje of INC.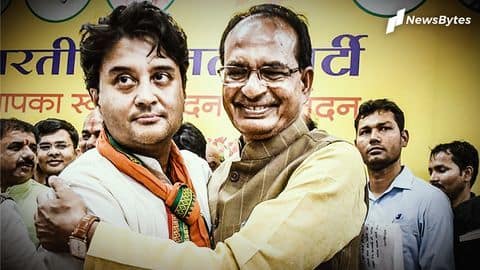 Madhya Pradesh by-polls: Counting begins. Will Scindia win prestige battle?
Besides Bihar, the results of by-polls for 58 seats, spread across 11 states, will be declared today as counting began a short while ago. Among the states, Madhya Pradesh has emerged as the one garnering the maximum attention with the elections turning into a prestige battle for Congress' turncoat Jyotiraditya Scindia.