Caught-on-camera: Congress minister fails to read Republic Day speech
Caught-on-camera: Congress minister fails to read Republic Day speech
Jan 26, 2019, 04:23 pm
2 min read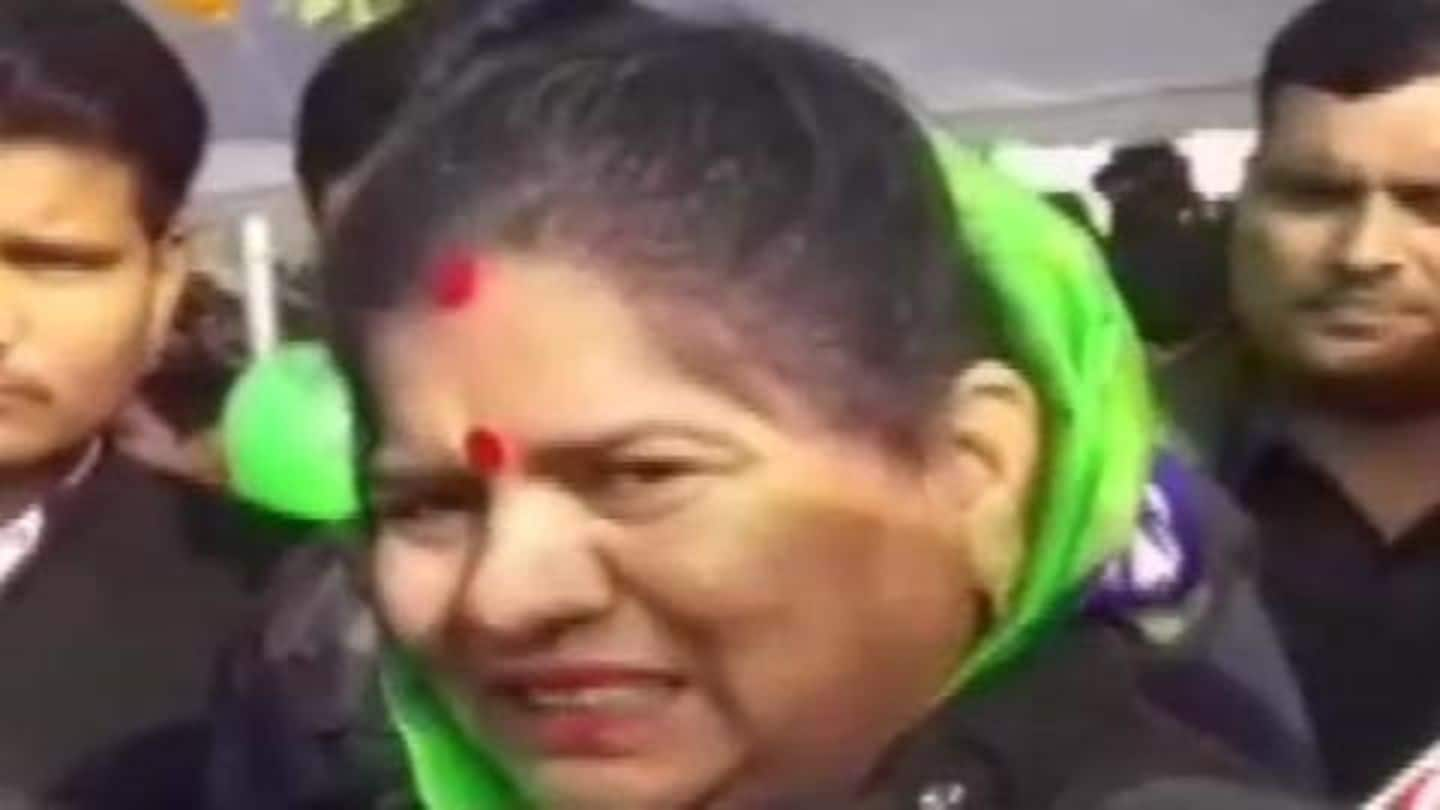 In a rather embarrassing situation for Congress, Imarti Devi, the state Union and Child Development Minister of Congress, was unable to read the Republic Day speech at a program held at SAF ground in Gwalior, Madhya Pradesh. Devi, who uttered a few words with difficulty, passed the mic to the collector of the district. Subsequently, Bharat Yadav rescued Devi and continued the speech.
After stopping speech, Devi said she was sick
Devi stopped the speech before it even started by saying, "Collector saheb padhenge (collector will read)." Later she told ANI she has been sick for the last two days. Devi, a senior secondary pass minister, said, "I was sick for the past two days, you can ask the doctor. But it is okay. The collector read it (the speech) properly."
Here is the video of the incident
Before becoming minister, Devi held various positions in Congress
Devi was inducted into Chief Minister Kamal Nath's Cabinet on December 25, 2018. She won election from Dabra constituency of Gwalior district in the recently concluded elections. In her political career spanning two decades, Devi has held various positions in Congress. She was Vice-President of District Youth Congress Committee and President of District Congress Committee. She was also the director of Krishi Upaj Mandi.
Devi had a tainted record, but won election by 38%
Notably, Devi was one of the tainted candidates who got a ticket in assembly polls. In 2016, a case was filed against her under Section 12 of the Protection of Women from Domestic Violence Act. One month later, Devi managed to get a stay order from the High Court. Nevertheless, she won the Dabra seat by a margin of 38%.
Meanwhile, India celebrated the 70th Republic Day
The entire nation celebrated the 70th Republic Day with much fervor. In New Delhi, President Ram Nath Kovind unfurled the national flag. South African President Cyril Ramaphosa was the chief guest for the spectacular ceremony this time. BJP President Amit Shah hoisted the tricolor at the party's office while Sheila Dikshit did so at the Delhi Pradesh Congress Committee office.