Modi to visit Israel and Palestine
Modi to visit Israel and Palestine
Written by
Sripriya Yegneswaran
Jun 01, 2015, 07:42 am
3 min read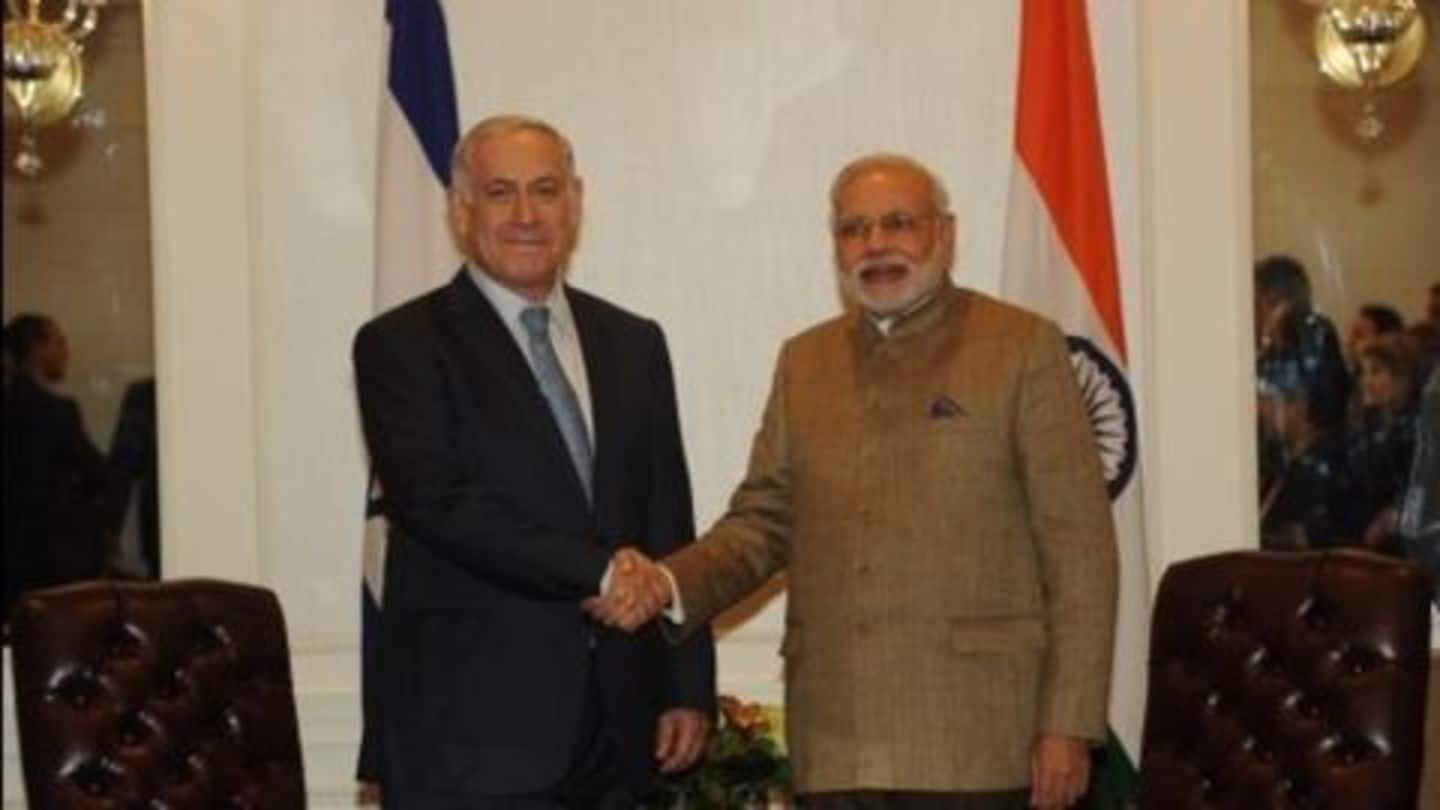 He will become the first Indian PM to visit Israel. The dates of the visit are yet to be finalized. Modi would be accompanied by Foreign Minister, Sushma Swaraj to Israel, Palestine and Jordan. Notably, Modi's only bilateral meeting on the sidelines of last year's UN General Assembly was with Israel's PM Benjamin Netanyahu.
India opposes UN membership for Israel
Jawaharlal Nehru voted against the resolution meant for granting UN membership to Israel. India was also opposed to the UN partition plan for Palestine in 1947. According to Nehru, the Israeli Jews (Zionists) offered bribes worth millions of dollars to India to vote in favour of the partition plan, but India refused to support the plan.
Nehru supports Israel's formation
According to Jawaharlal Nehru, formation of Israel wasn't in violation of any international laws and India understood the needs of Israeli Jews. Nehru had recognized Israel as a nation but did not begin any diplomatic ties with it. Nehru maintained that India had equally good relations with the Arab nations as well as with Israel.
India Israel establish diplomatic relations
India and Israel exchanged ambassadors for the first time in 1992. It was seen as a major shift from India's pro-Arab and non-aligned stand. The fall of Soviet Union in 1991 was said to be the major reason behind India's change in stand. The relationship was formed on the basis of the common security threat of Islamic terrorism to both nations.
Foreign Minister Jaswant Singh visits Israel
Jawant Singh was the first Indian Foreign Minister to visit Israel. Singh termed previous governments' 'biased policies for Muslim vote bank' as the reason behind the delay in forming India - Israel ties. In June, Home Minister LK Advani became the first senior Government official to visit Israel since the ties became normal in 1992.
Israel PM Ariel Sharon visits India
Sharon came on a 3-day official visit to India - the first by any Israeli PM. The year before, India signed defence deals worth $2 billion with Israel. India's relation with Israel saw a major surge ever since NDA came to power. During the 1999 Kargil war, Israel helped India with photographs from its military satellites.
$2 billion India-Israel defence deal likely
The decision came after a meeting between Israel Defence Minister Moshe Ya'alon and Modi. Israel also wants India's improved cooperation in the fields of agriculture and environment. Ya'alon said that Israel is keen to take part in the 'Make in India' initiative and pass on its technology to India. India recently agreed to buy 'Spike' anti-tank missiles from Israel worth $525 million.
With the military business between India and Israel amounting to a whopping $9 billion between 1999 and 2009, Israel has become the second-largest defense supplier to India after Russia.