Jharkhand elections 2019: Counting begins; will BJP retain the state?
Jharkhand elections 2019: Counting begins; will BJP retain the state?
Dec 23, 2019, 08:51 am
3 min read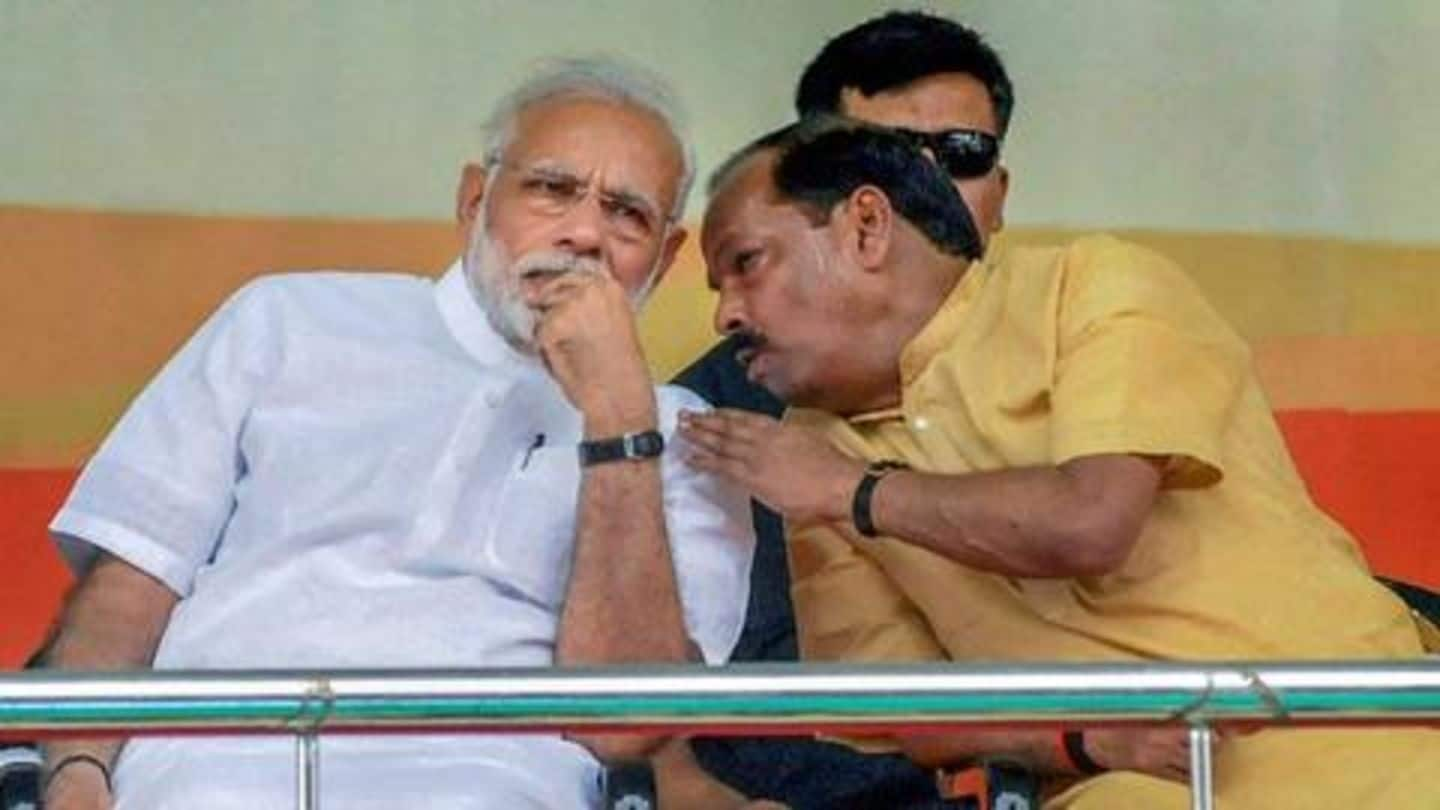 Counting of votes for the 81-seated Jharkhand assembly began at 8 am today. BJP, which is in power, is hoping to retain the state but exit polls have predicted this might not happen. Current Chief Minister Raghubar Das is facing tough competition from the alliance of Congress, Jharkhand Mukti Morcha (JMM), and Rashtriya Janata Dal (RJD). Here are more details.
Jharkhand voted in five-phases, Das is first-CM to complete term
Notably, polling was held in five phases, starting November 30. To recall, BJP won 37 seats in 2014. With the help of its ally All Jharkhand Students Union (AJSU), which won five seats, BJP breached the magic number. It's important to highlight that Das is the first CM of Jharkhand to complete five years in office since the state split from Bihar in 2000.
Let's take a look at what exit polls predicted
Notably, exit polls didn't bring good news for BJP. According to India Today-Axis My India, BJP could win somewhere between 22 and 32 seats, while the JMM-Congress combine may win 38-50 seats. Separately, ABP News-IANS-C Voter predicted that JMM-Congress will win 31-39 seats, BJP 28-36, and AJSU will win 5 seats. And a local news channel, News 11 said BJP will win 30-35 seats.
Interestingly, Das was challenged by his former aide
Das is contesting from Jamshedpur East constituency and is facing a challenge from his former aide Saryu Roy. A former minister, Roy is angry as he was denied a ticket. Other candidates who are up against Das are Congress' Gaurav Vallabh and JVM's Abhay Singh.
Notably, Hemant Soren is contesting from two seats
The mahagathbandhan is led by Das' predecessor Hemant Soren. He is contesting from two constituencies, Dumka and Barhait. Since JMM enjoys clout in these tribal-dominated seats, it will be hardly surprising if Soren wins both. Another seat which will be closely-watched is Silli, from where AJSU President Sudesh Mahto is trying his luck. And former CM Babulal Marandi is contesting from Dhanwar.
Both BJP and JMM are confident of winning Jharkhand
Exit polls may have said BJP will have to taste defeat, but the party is confident. "We will cross the majority mark. People have reposed faith in our five years of good governance," BJP general secretary Deepak Prakash said. But JMM general secretary Vinod Pandey claimed otherwise. "The grand alliance will get a majority. People are fed up with the BJP government," he said.
Quite possibly, Marandi and Mahto will play key roles
In case, the results end in a hung assembly, Marandi and Mahto will play important roles. However, when Marandi was asked if he will join hands with BJP after results, he junked the idea. He also said he didn't have any conversation with mahagathbandhan players. In fact, Marandi, who heads JVM-P, said his party will get a clear majority.