Polling in Tamil Nadu's Vellore canceled, confirms Election Commission
Polling in Tamil Nadu's Vellore canceled, confirms Election Commission
Apr 17, 2019, 08:28 am
2 min read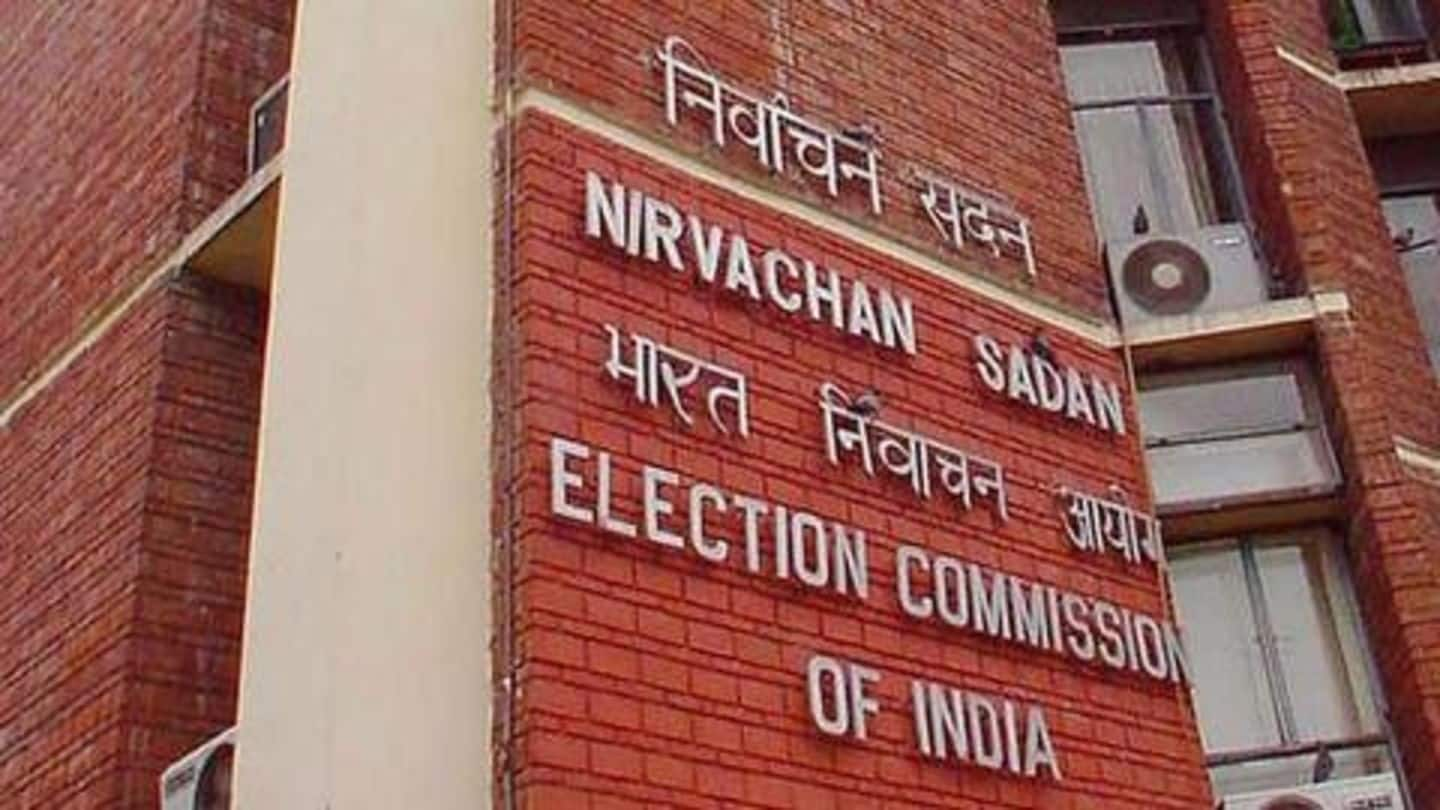 The Election Commission said on Tuesday that Lok Sabha polling in Tamil Nadu's Vellore has been canceled after Rs. 11.5 crore cash was seized from a warehouse, allegedly belonging to a DMK leader's aide. Vellore was supposed to go to polls on Thursday, the second phase of general elections. 38 other seats of the southern state are all poised to cast votes. Here's more.
President Kovind accepted EC's plea of canceling polls
Earlier, EC had written to President Ram Nath Kovind with a plea to cancel polling in Vellore. The decision was taken after President Kovind accepted the request. "Accepting the recommendation of Election Commission of India dated April 14, 2019, the honorable President is pleased to rescind election to Vellore parliamentary constituency, Tamil Nadu to elect a member to Lok Sabha," EC's statement read.
I-T officials recovered cash from plastic packets
This is the first time polling in a Lok Sabha constituency has been canceled on grounds of voter bribery and corrupt practices. The money was seized by Income Tax officials from premises of DMK leader Poonjolai Srinivasan's brother-in-law Damodaran. Reportedly, the cash was kept in plastic packets which carried ward wise details. Unused slips and loose sheets having voters' details were also recovered.
Srinivasan reportedly accepted the cash belonged to him
In his statement to I-T, Srinivasan claimed ownership of the cash, TOI said. I-T officials believe there could be two sources of the cash. It may have either been moved from the house of Kathir Anand and his father DMK MLA Durai Murugan, or the money could have been shifted from Kingston medical college. Notably, the college is run by Durai Murugan Educational Trust.
Official said Srinivasan couldn't explain source of cash
"The fact that the claimant (Srinivasan) doesn't have any explained source of income and that the documents found with the cash pertain to an institution run by the family of the DMK candidate lays bare the nexus between the candidate and the sums so found," an official said.
Meanwhile, DMK called decision 'murder of democracy'
Till now, over Rs. 500 crore has been seized from Tamil Nadu. Out of this amount, Rs. 205 crore is in cash and rest in gold. Rattled after the decision, DMK said it would challenge the same. The party, which stitched a pre-poll alliance with Congress, called it a 'murder of democracy'. 23 candidates were testing their fate from Vellore seat.