Why did Pulwama attack happen before elections, questions Mamata Banerjee
Why did Pulwama attack happen before elections, questions Mamata Banerjee
Written by
Shiladitya Ray
Feb 18, 2019, 05:17 pm
3 min read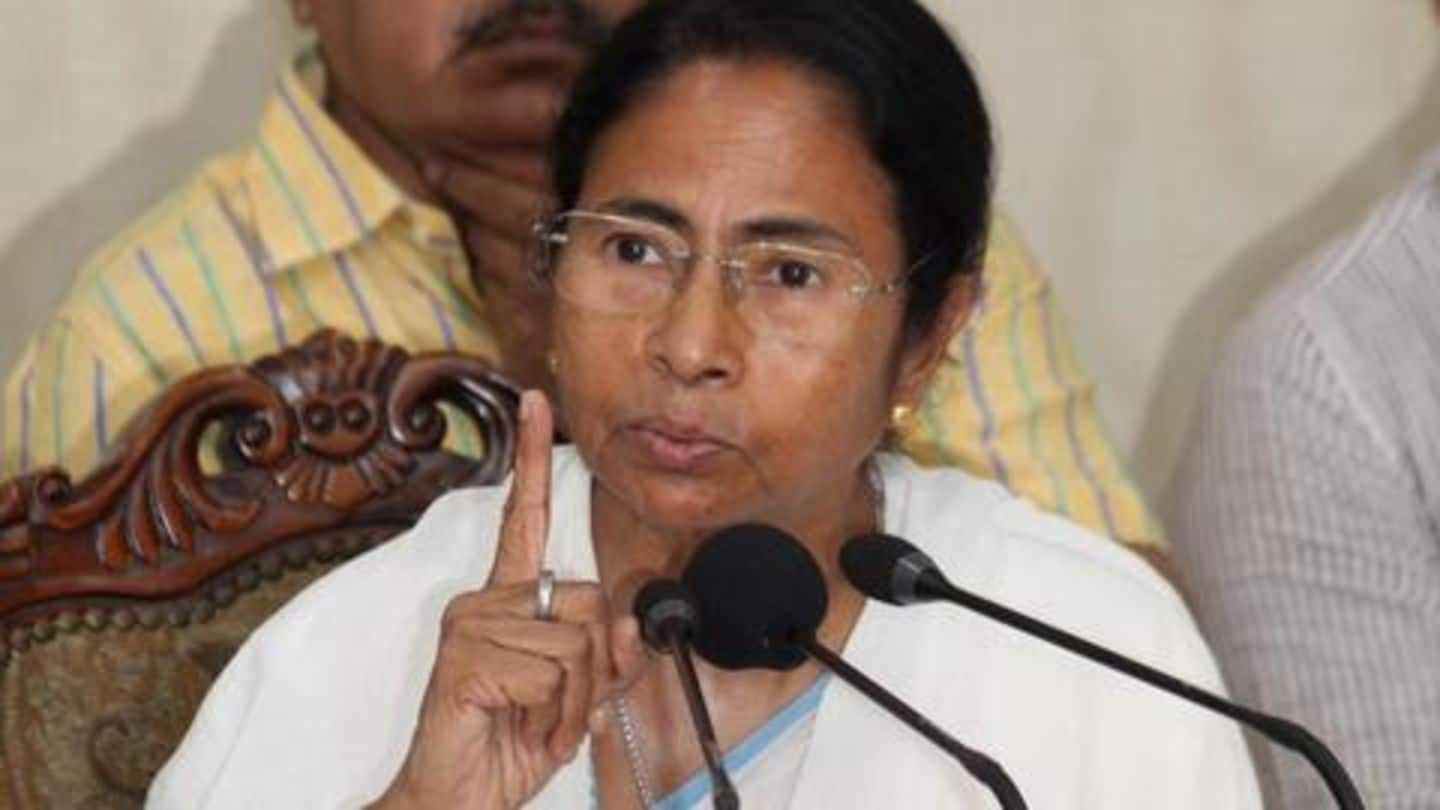 While addressing a press conference in Kolkata on Monday, West Bengal Chief Minister Mamata Banerjee courted controversy by raising questions about the Pulwama attack. Speaking at the conference, Banerjee questioned why intelligence reports about a possible attack in the area had been ignored before letting the CRPF convoy pass. She also questioned the timing of the attack ahead of the general elections. Here's more.
Have doubts about the timing of the Pulwama attack: Banerjee
"I have doubts why the Pulwama attacks happened right before the elections. Why did the Center not do anything to stop Pakistanis from carrying out such attacks in all these years? Only when an election is knocking at the door, you think of starting a shadow war," said Banerjee.
Earlier, Banerjee had blasted intelligence agencies for the attack
Notably, Banerjee's controversial comments about the attack come a day after she held a candle light march to honor the jawans who lost their lives in the attack. Earlier, however, the West Bengal CM had blasted intelligence agencies, saying that the soldiers had died as a result of failure on part of intelligence agencies like NSA to stop the convoy.
Convoy was allowed to move despite security threat: Banerjee
"People are asking what was NSA and intelligence doing? This is an intelligence failure. Why were so many vans going together when there is a security threat?," Banerjee had asked earlier.
Right-wing groups trying to create communal tension in WB: Banerjee
Continuing her attack on the Center, Banerjee alleged that the BJP, RSS, and the VHP were using the Pulwama attack as an excuse to create communal tension in West Bengal. She added that she had directed the state police to "strongly handle" any untoward communal incident created by right-wing groups in the state. Banerjee also asked people to not get provoked by anti-social elements.
Banerjee targets PM Modi, Amit Shah
"Modi and Shah are giving speeches and trying to tell the nation that only they are patriots and the rest are not...I have remained silent for the last five days. But now I am forced to speak because I see attempts to create communal strife," she added.
Backstory: The Pulwama attack had left over 40 jawans martyred
On Thursday, a Srinagar-bound CRPF convoy of 70 vehicles came under attack on the Jammu-Srinagar highway. Despite the highway being well-guarded, an SUV laden with 350kg of explosives managed to ram into the convoy, triggering a massive blast. The blast reduced one bus to smithereens, and left several vehicles in the convoy severely damaged, making rescue efforts difficult. Over 40 jawans were martyred.