Before Pulwama, Intel warned of Syria-styled attack in J&K
Before Pulwama, Intel warned of Syria-styled attack in J&K
Feb 15, 2019, 12:31 pm
3 min read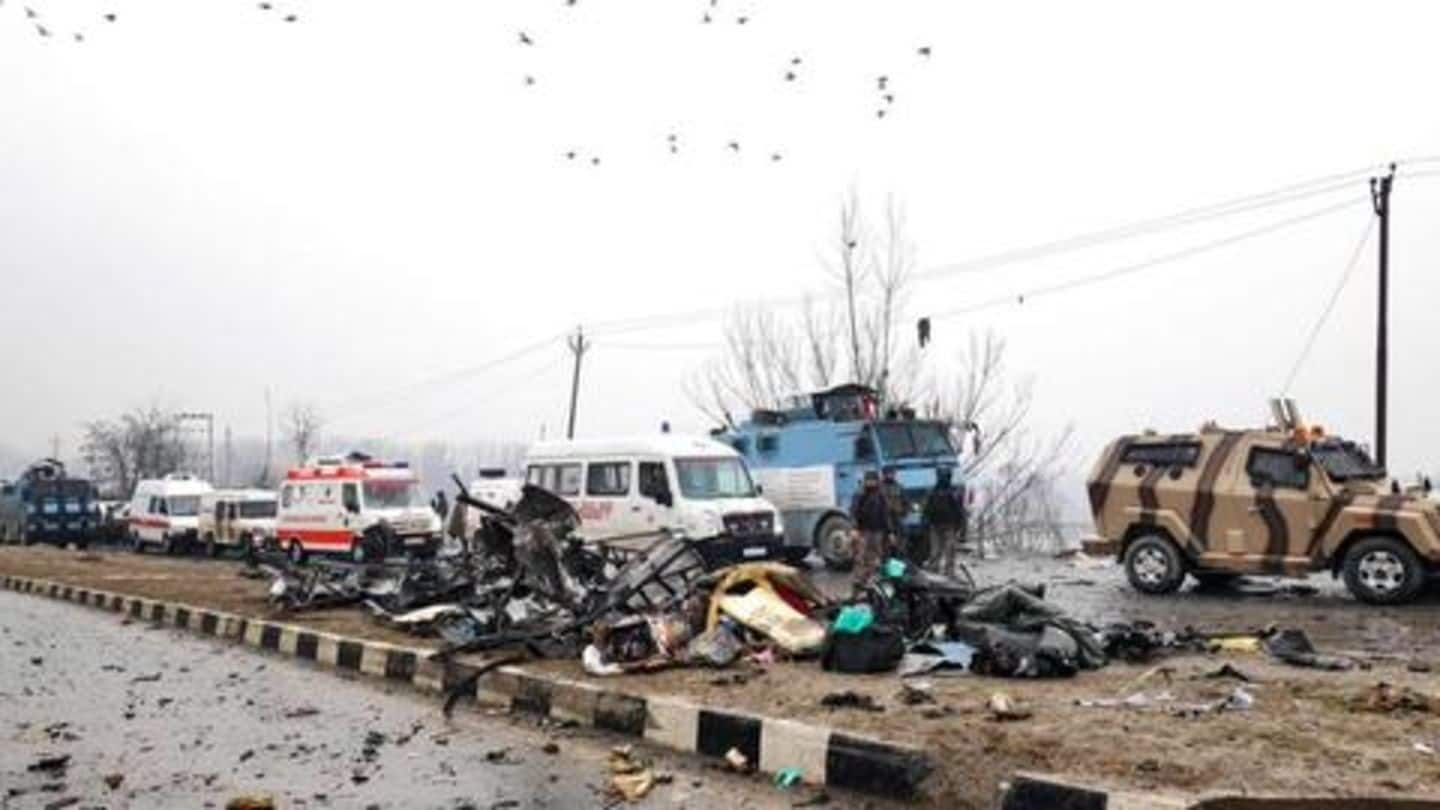 On Thursday, India lost nearly 40 CRPF jawans to a ghastly attack in Pulwama. But days before Jaish-e-Mohammed struck, intel reports warned of a Syria-styled car bomber, reports India Today. While high-level meetings were held after the warnings, no conclusion could be reached as no one knew how to stop the attack. Notably, Jaish had also released a warning two days before the attack.
On Jammu-Srinagar highway, blood of innocent soldiers was spilled
The details of the attack are horrifying, to say the least. When the CRPF convoy, having at least 70 vehicles, was traveling on the Jammu-Srinagar highway, a terrorist rammed an SUV laden with explosives into the target bus. Locals, who were nearly 10-12 kms away, heard the sound of the explosion. The attack injured at least 50 soldiers, who are undergoing treatment.
Officials discussed what could be done, but that's about it
This modus operandi is similar to attacks in Syria and Afghanistan. When intel suggested something like this could happen in Jammu and Kashmir, officials brainstormed but couldn't reach a solution. Though cars were being checked, it wasn't enough to stall the attack. Another suggestion was to run military convoy late at night since traffic would be more manageable then, but that didn't happen either.
After 18 years, J&K witnessed a car bomber
Notably, on Thursday suicide car bombing returned to the valley after 18 years. The last time this happened was in 2001 when a car, full of explosives, ran into J&K legislative Assembly killing 38. Confirming the intelligence reports, J&K Governor Satya Pal Malik said, "There was no intelligence failure because we had received inputs. But there was surely some kind of negligence."
We failed, says Satya Pal Malik
"If terrorists could bring such a big vehicle without being checked, it had to be because of failure on our part. We will respond to this act of terror with our full might, and none of individuals behind this incident will be spared," Malik said.
But it's important to note that Jaish had warned of an attack just two days before. J&K Police had reportedly shared the information with all security agencies. A Twitter handle "313_get" had uploaded a video, purportedly showing an attack on forces in Somalia by a vehicle having explosives. "InshaAllah... its will same in Kashmir...endian are flying in parts...InshaAllah (sic)," the threat read.
Steps were taken, but clearly they weren't enough
Other reports claimed the video was shown during meetings and CRPF took necessary steps, like combing the path before the convoy started its journey. However, a part of the highway was opened for civilians which proved to be disastrous. The suicide bomber Aadil Ahmed, who joined Jaish months ago, used the service lane to come on the highway and carried out the attack.