Pulwama attack: After supporting plebiscite in Kashmir, Kamal Haasan clarifies
Pulwama attack: After supporting plebiscite in Kashmir, Kamal Haasan clarifies
Feb 18, 2019, 04:47 pm
3 min read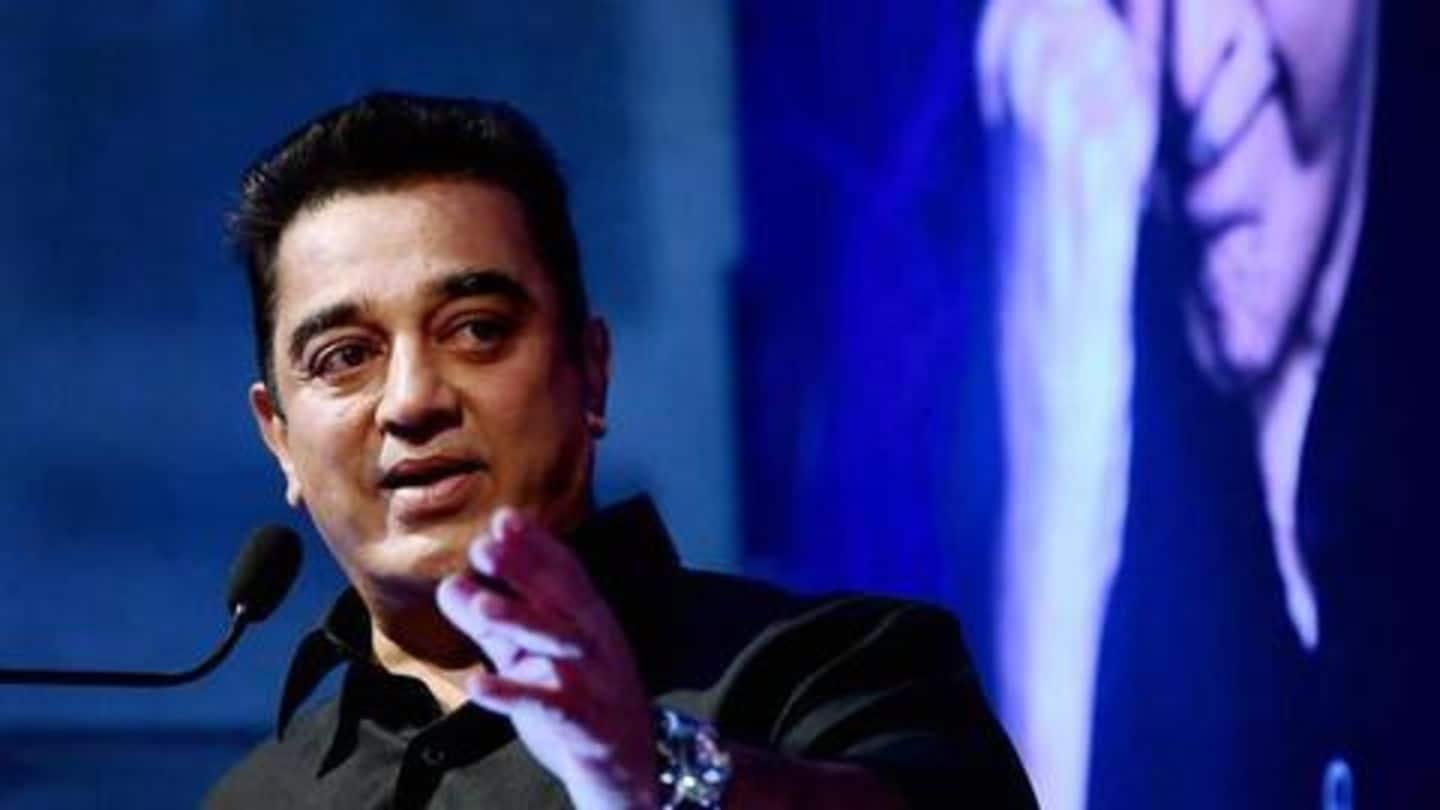 Actor-turned-politician Kamal Haasan sparked controversy on Monday by calling for a plebiscite in Kashmir, just days after the Pulwama terror attack shocked the nation. Hassan even referred to PoK as Azad Kashmir. As his comments started gaining attention, his party Makkal Needhi Maiam rushed to his defense, saying Hassan's comments were in the context of a magazine he edited years ago. Here's what happened.
When will we stop fighting, asks Haasan
Haasan was asked to comment on the Pulwama attack in which 40 CRPF soldiers were martyred. Calling army an old-fashioned thing, Haasan said soldiers shouldn't go to the border to fight. "How we decided that humans will not kill each other for food, likewise a time will come to stop fighting. Has the civilization not learned this in the past 10 years?" he added.
"Why isn't government holding a plebiscite in Kashmir?"
"When I was running a magazine called 'Maiyam' I have written about Kashmir issue and what is expected. Hold plebiscite and make people talk...why have they not conducted it? What are they scared of? They want to divide the nation that's all," said Haasan.
India shouldn't behave foolishly, says Haasan
Haasan then went on to refer PoK as 'Azad Kashmir and said pictures of Jihadis were used to "portray them as heroes". "India also behaves with an equal amount of foolishness, it's not fair. If we want to prove that India is a far better country, then we should not behave like this," he said. He added a new political culture might change this.
Why should our watchmen die, asks Haasan
Makkal Needhi Maiam leader Kamal Hassan at an event in Chennai yesterday: Why do the soldiers die? Why should our home's watchman die? If politicians on both sides (in India in Pakistan) behave properly, no soldier needs to die. The Line of Control will be under control. pic.twitter.com/ec7tDrQwIn

— ANI (@ANI) February 18, 2019
After controversy, Haasan's party rushed to defend him
Rushing to contain the damage, Makkal Needhi Maiam released a statement claiming Haasan's comments were twisted by media. "The words mentioned by our Party President in the context of a magazine article published three decades ago about an option that was available at one point in time of history," the statement read. The party added it stood shoulder-to-shoulder with the armed forces.
"We believe Kashmir is an integral part of India"
Meanwhile, mood in nation is grim after terror attack
Since February 14, India has been mourning the death of its brave hearts and demanding action against Pakistan. The suicide bomber, who rammed his car into a bus of CRPF convoy, joined Jaish-e-Mohammed last year. JeM operates from Pakistan and its founder Masood Azhar enjoys immense support from ISI. After the attack, Prime Minister Narendra Modi promised sacrifices won't go in vain.