Fire in my heart too: Modi on outrage after Pulwama
Fire in my heart too: Modi on outrage after Pulwama
Feb 18, 2019, 11:03 am
3 min read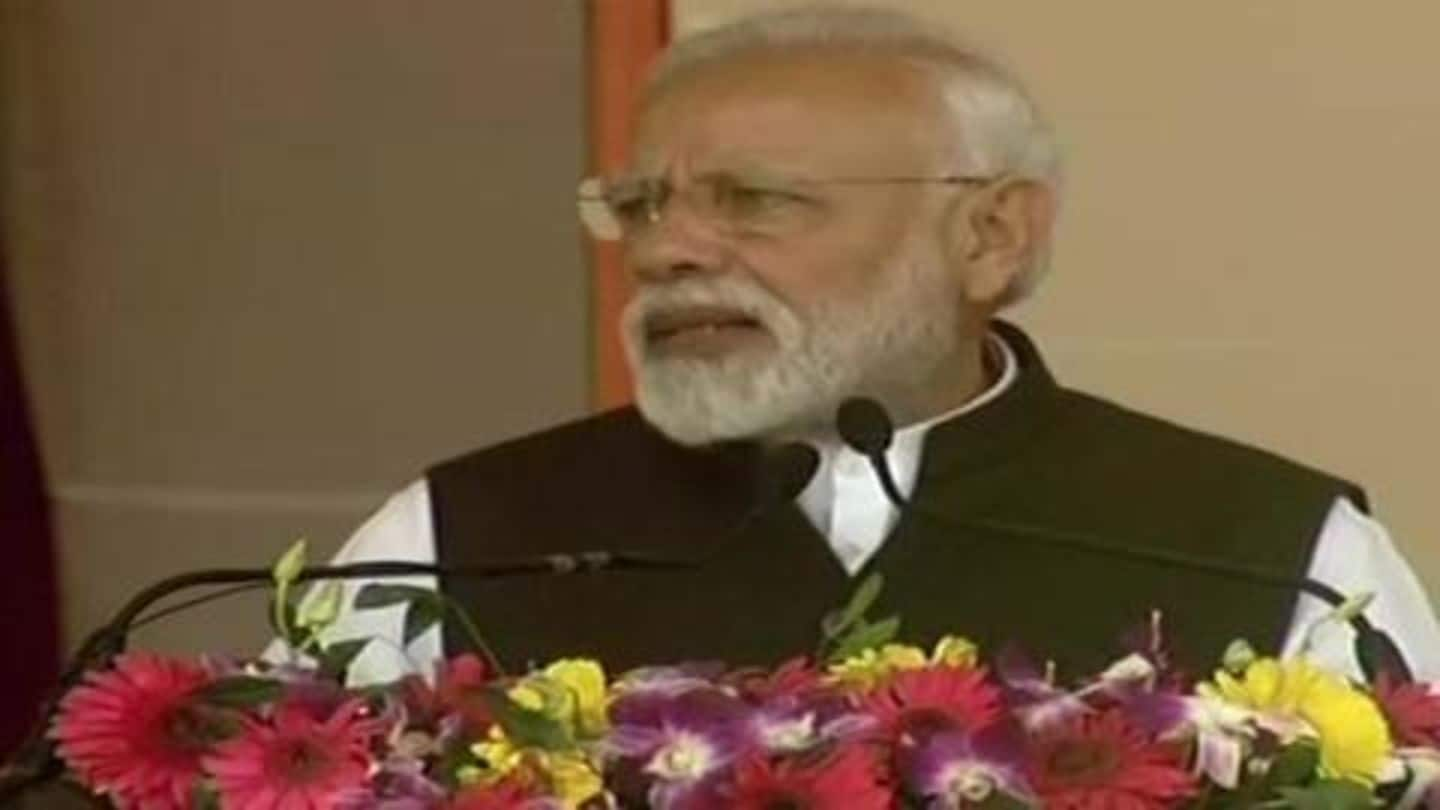 Amid growing anger and demand for revenge in the nation after the horrendous Pulwama attack, Prime Minister Narendra Modi on Sunday said he shared the same fire as countrymen. Speaking in Bihar, where he went to inaugurate a slew of development projects, PM Modi paid his respects to 40 CRPF men who lost their lives in an attack, last week, orchestrated by Jaish-e-Mohammed.
PM Modi paid tributes to jawans from Bihar
PM Modi mentioned martyrs Sanjay Kumar Sinha (Patna) and Ratan Kumar Thakur (Bhagalpur) in his speech and expressed sympathies to their families. In rally which took place in Barauni, PM Modi said, "Jo aag aapke dil mein hai, wahi aag mere dil mein bhi hai (the fire that is burning in your hearts, the same fire burns in my heart)," evoking a thunderous response.
PM Modi also spoke about development in Bihar
After an emotional beginning, PM Modi spent nearly 30 minutes talking about various development projects. He green-flagged projects worth nearly Rs. 33,000 crore at the rally. He said the Centre focused on two types of development. "First is infrastructure based while second, is to make life better for the suppressed and oppressed section of the society," he explained. He also mentioned EWS quota.
You chose a strong government, PM Modi tells Bihar
PM Modi also explained to the large crowd the benefits of Pradhan Mantri Kisan Samman Yojna, for which nearly Rs. 7.5 lakh crore has been earmarked. He said the amount of Rs. 6,000/year will be directly deposited into the accounts of poor farmers. PM Modi also thanked Bihar for choosing a 'strong' government and appreciated work done by Chief Minister Nitish Kumar.
Earlier, PM Modi slammed Pakistan for nurturing terrorism
Notably, PM Modi has been taking a strong stand against terrorism in all his speeches after the attack. On Saturday, without taking Pakistan's name, he said the country which was born after the partition has now become synonymous for terror. Promising a befitting reply, he revealed security forces have been allowed to strike back at a time of their choosing.
Separately, Air Force Chief said they are ready for attack
Two days after the attack, Air Chief Marshal BS Dhanoa said the Indian Air Force is always ready to give an "appropriate answer". "The IAF is ever prepared to deliver an appropriate response as assigned by our political leadership. It will always remain at the forefront in executing its missions," he said. He added IAF can defend the sovereignty of the nation.
India looking to build pressure on Pakistan
Further, India has also been working to build pressure on Pakistan, which has quite conveniently washed its hands off despite hard facts that JeM operates from its soil. On Friday, India revoked the 'Most Favored Nation' status from Pakistan and increased customs duty on products imported to 200%. Notably, more than 40 nations have condemned the February 14 attack.