Soldiers given freedom to attack: PM Modi speaks on Pulwama
Soldiers given freedom to attack: PM Modi speaks on Pulwama
Feb 17, 2019, 09:54 am
3 min read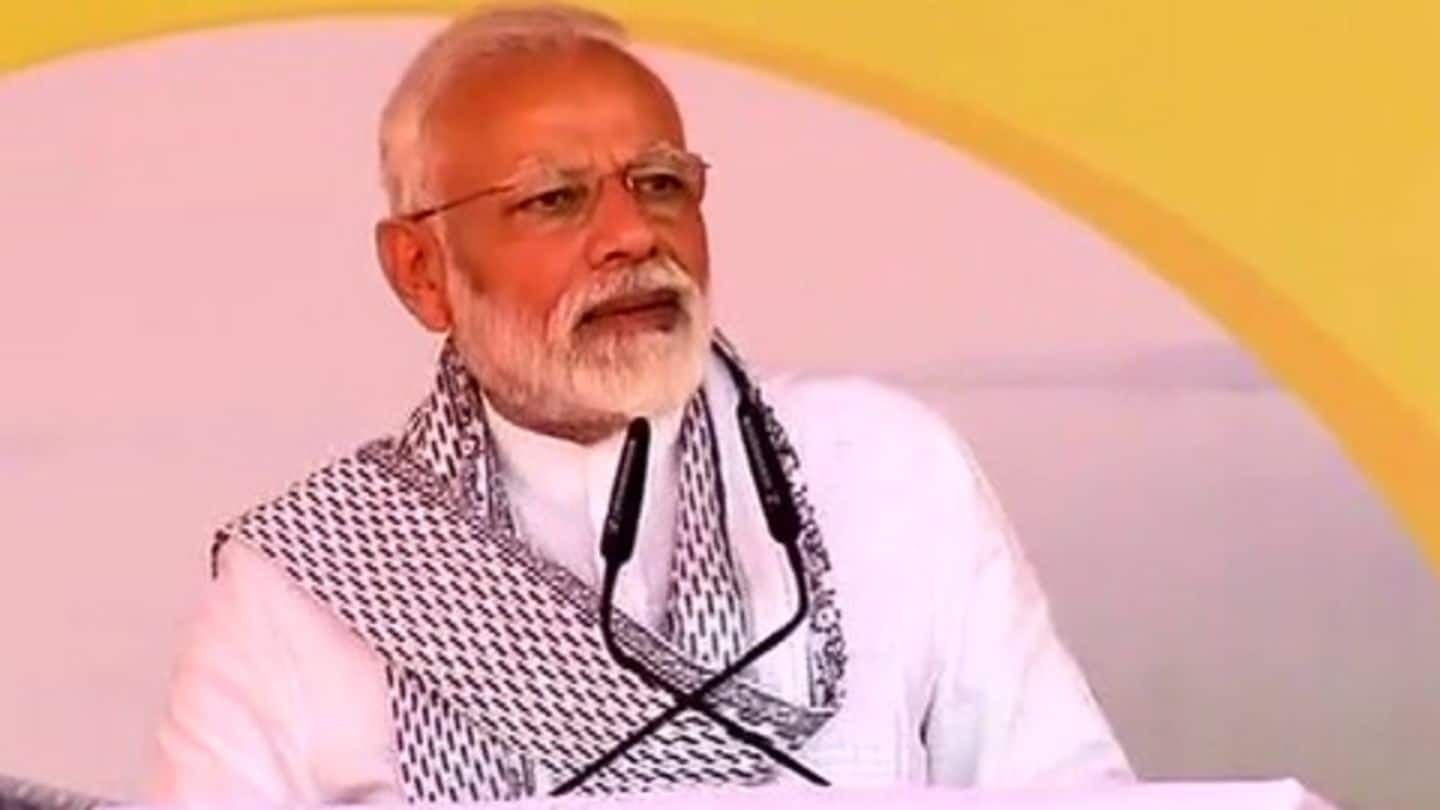 Prime Minister Narendra Modi on Saturday turned up the heat on Pakistan at an official event in Maharashtra saying armed forces are free to hit back. Condemning the Pulwama terror attack which martyred 40 CRPF personnel, PM Modi said their sacrifices won't go in vain. The deadliest attack in the valley in decades was carried out by Jaish-e-Mohammed, which operates from Pakistan.
Backstory: Convoy of CRPF was attacked by terrorist
On Thursday, February 14, India lost its bravehearts after a CRPF convoy, having at least 70 vehicles, was attacked by a local youth-turned-terrorist. Adil Ahmad Dar rammed a Scorpio, which was full of explosives, into one of the buses. A soldier who survived the attack said the intensity shocked them and they sat in their buses for nearly 10 minutes before coming to senses.
PM Modi asks Indians to stay patient
The attack drew criticism from all quarters of the nation with citizens upping the pressure on Centre to act against Pakistan and JeM. PM Modi, who sort of launched the Bharatiya Janata Party's (BJP) election campaign from Pandharkawda, asked Indians to remain patient. He also expressed confidence in the armed forces saying they are efficient enough to give a befitting reply.
Army will decide how and when to attack: PM Modi
"How, when, where and who will punish the killers and their promoters will be decided by our forces, who are capable of dealing with the situation. Wherever the terror groups and the perpetrators may hide, our security forces will flush them out and punish them," PM Modi added.
Earlier, PM Modi said terrorists have committed a huge mistake
Without explicitly taking Pakistan's name, PM Modi said a country which was born after the partition and is on verge of bankruptcy "has now become the second name for terror". Earlier too PM Modi had made strong statements and said terrorists have committed a huge mistake. "They have made a big mistake. They will have to pay a very heavy price," he said.
After attack, India revoked Pakistan's 'Most Favored Nation' status
On Friday, PM Modi chaired a CCS meeting which was called to take stock of the situation. The meeting was attended by NSA Ajit Doval and Union Ministers like Nirmala Sitharaman, Arun Jaitley, Rajnath Singh, and Sushma Swaraj. At the high-powered meeting, India decided to revoke 'Most Favored Nation' status given to Pakistan. The status helped Pakistan get favorable trade tariffs from the country.
Meanwhile, basic customs duty also hiked by 200%
India also hiked basic customs duty on all items imported from Pakistan to 200%. Announcing the decision, Jaitley tweeted, "Basic customs duty on all goods exported from Pakistan to India has been raised to 200% with immediate effect." On Friday, India also recalled Ajay Bisaria, its ambassador to Pakistan, for consultations. When asked for how long he would be in India, Bisaria said he didn't know.