Rafale Deal: In tweet, Amit Shah questions Rahul Gandhi's IQ
Rafale Deal: In tweet, Amit Shah questions Rahul Gandhi's IQ
Aug 30, 2018, 10:53 am
2 min read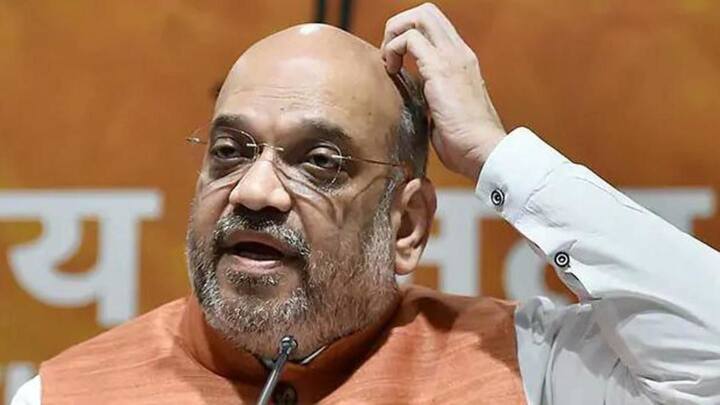 BJP President Amit Shah took a dig at his Congress counterpart Rahul Gandhi saying the nation's IQ was higher than the latter's. On Wednesday, Gandhi had called for a Joint Parliamentary Committee probe into the Rafale Deal, to which Shah tweeted there already existed a JPC- the Jhoothi Party Congress. Yesterday, finance minister Arun Jaitley, in an interview, also torn into Congress's claims about the scam.
Gandhi calls for JPC, Shah says there's already one
Quoting Gandhi's tweet about Rafale Deal, Shah wrote his lies to fool the nation were self-evident, especially when pricing about the deal changed in Karnataka, Delhi, Jaipur and the Parliament. Notably, even Jaitley questioned Gandhi over the different prices he quoted and said it proved he was unsure of facts. Jaitley also said the Gandhi had little understanding about matters of national importance.
Nation's IQ is higher than yours: Shah tells Gandhi
Why wait 24 hours when you already have your JPC-Jhoothi Party Congress.

Your lies to fool the nation are self-evident when Rafale price you quote vary in Delhi, Karnataka, Raipur, Hyderabad, Jaipur Parliament.

But the nation's IQ is higher than yours!https://t.co/5fQlS7gV1L https://t.co/69IkaKeXSZ

— Amit Shah (@AmitShah) August 29, 2018
Earlier, Gandhi thanked FM for bringing attention to 'Rafale robbery'
Earlier, Gandhi had responded to Jaitley's interview and thanked him for bringing the nation's attention to 'Rafale robbery'. He gave the Finance Minister 24 hours to check and get back to him on the joint parliamentary probe. Responding to his tweet, Jaitley wrote: Mr Gandhi, you have not attempted to answer my questions on the 'Rafale purchase in the interest of national security'.
Why a JPC to justify your falsehood, asks Jaitley
Let me remind you of a JPC the Congress Government appointed in 1987 on the Bofors deal. It was headed by Mr. Shankaranand. It gave a report that the kickbacks were 'winding up' charges. The whole world rejected the findings of that JPC. Why a JPC to satisfy your falsehood?

— Arun Jaitley (@arunjaitley) August 29, 2018
Meanwhile, Ahmed Patel says those mocking JPC are insulting Parliament
Interestingly, Jaitley claimed the deal NDA struck with France was 9% cheaper than UPA's. He also said we lived in a troubled zone so upgraded weapons needed to be purchased. Amid the brouhaha of BJP leaders slamming Gandhi, Congress leader Ahmed Patel said those mocking JPC were actually insulting the Parliament. "They should know JPC is constitutional provision mandated to probe scams," he said.