India likely to replace UK as world's fifth-largest economy: Jaitley
India likely to replace UK as world's fifth-largest economy: Jaitley
Aug 30, 2018, 06:53 pm
2 min read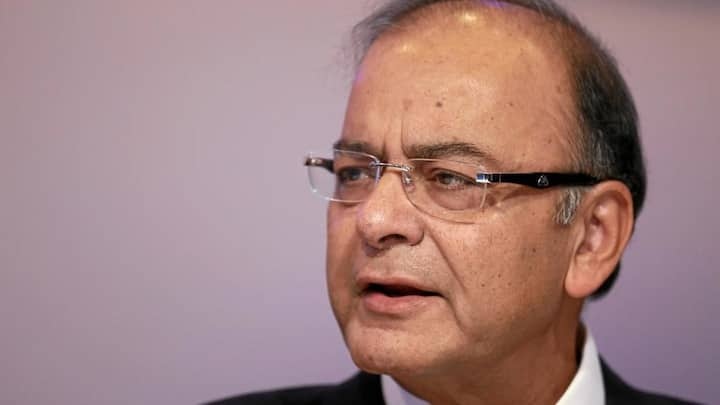 India is likely to surpass the UK to become the world's fifth largest economy next year on growing consumption and strong economic activity, Finance Minister Arun Jaitley said today. "This year...we have overtaken France. Next year we are likely to overtake Britain. Therefore, we will be the fifth largest (economy)," he said while inaugurating the office building of Competition Commission India (CCI). Here's more.
India's GDP, valued at $2.597 trillion, overtook French economy
India's GDP was valued at $2.597 trillion at end of 2017 overtaking French economy, which was amounted at $2.582 trillion. However, in terms of per capita GDP, India still lags far behind France, which is nearly 20 times bigger in comparison. This is because of the huge size of India's population, which is estimated to be around 134 crore as against France's 6.7 crore.
UK economy stood at $2.94 trillion at 2017 end
The UK economy stood at $2.94 trillion at the end of 2017. India recorded a growth of 6.7% in FY18 and is expected to accelerate to 7.4% in the current financial year on pick up in industrial activity and good monsoon. Jaitley said the country has potential to overtake large economies which are growing at a much lower rate than India.
India grows at 7-8% on an average: Jaitley
"We (India's economy) grow at 7-8% on an average. (India is) unquestionably going to be, as the world projections are, amongst big three in size (by 2030-40)," Jaitley said. The growth would be driven by expanding economic activities, he said, adding, "Over the next 10-20 years we still have a lot of avenues for pushing our growth."
CCI's role is going to expand with economy growth: Jaitley
With a growth in the economy, Jaitley said, the function of CCI, the country's fair trade regulator, is going to expand and the institution should keep evolving itself with new challenges. "Over next 10-20 years with economic activity expanding, CCI's role is going to expand... therefore both the bar and experts who man this institution will be required to be trained professionals," he said.