Pulwama martyr was lone breadwinner of family of six
Pulwama martyr was lone breadwinner of family of six
Feb 16, 2019, 05:01 pm
3 min read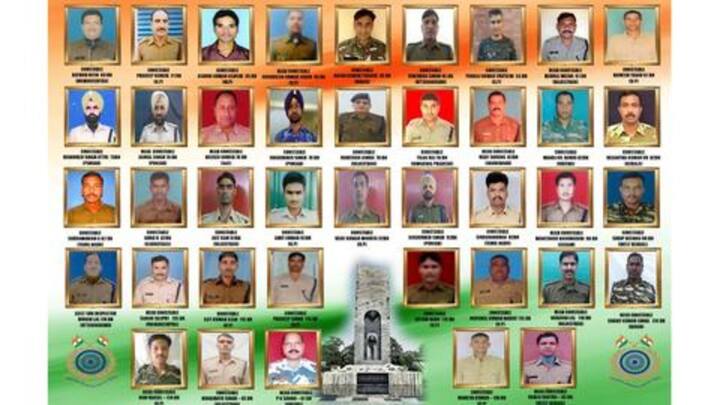 Jaish-e-Mohammed's condemnable act of attacking a CRPF convoy has destroyed many families, overnight. While the nation stands with its bravehearts during this hour of grief, the tales of the bereaved families are bound to tear you up. One such story is of Mohan Lal Raturi who was martyred in the attack despite not being on the fateful bus, which JeM targeted.
Raturi would have retired in five years
55-year-old Raturi belonged to Bankot in Uttarkashi district of Uttarakhand. The youngest one among his five siblings, Raturi lived with his wife and five kids in a government apartment in Dehradun. He was due to retire in five years. His wife Sarita revealed he planned to work even after that. To recall, a suicide car bomber rammed into a bus of CRPF convoy killing 40 personnel.
Raturi was part of security team monitoring convoy's path
Notably, Raturi wasn't on the bus. He was part of the security team which was monitoring the area. The blast, for which nearly 100-150 kgs of RDX was used, was so intense that affected vehicles were reduced to a heap of iron. Raturi has left five children behind, and none of them is independent enough to take care of the family.
Raturi's kids stare at darkness
Raturi's eldest daughter, Anusuiya, who is 27 years old is married. His 25-year-old son Shankar gives private Yoga tuition in Rishikesh but barely earns enough to sustain himself. His third child, 20-year-old Vaishnavi just completed her graduation and is unemployed. Next is 18-year-old Ganga who is in standard 12 and the youngest one, 14-year-old Shri Ram studies in Class 6.
Martyr's wife calls on government to give them a job
About the grim future of her kids, Sarita said they didn't study in "high-end institutions". "What about our kids who study in government schools and colleges? They don't have job opportunities," she added. She asked the government to give job to at least one of her kids. "At least then, we won't have to worry for our bread and butter," she said
Raturi's family spoke with him hours before attack
Raturi's nephew Surya Prakash said the soldier spoke to his sister around 1:30 PM. "We had put on the news minutes after talking to him and found about the incident. We tried again on his mobile, but couldn't connect," he added. Senior officials of CRPF visited the family to extend condolences. The troop had earlier said they wouldn't forget or forgive their sacrifices.
'New India' will strike back, says PM Modi in rally
Countrymen and political leaders have extended their support to the grieving families. In a rally on Saturday, Congress President Rahul Gandhi said the country stands with those who have lost their closed ones. Separately, Prime Minister Narendra Modi told a public gathering, "We have a policy of not disturbing anyone, but in 'New India', if someone hurts us, we will not spare them."