Businessman cancels daughter's wedding-reception, donates Rs. 11L to martyrs' families
Businessman cancels daughter's wedding-reception, donates Rs. 11L to martyrs' families
Feb 16, 2019, 01:57 pm
3 min read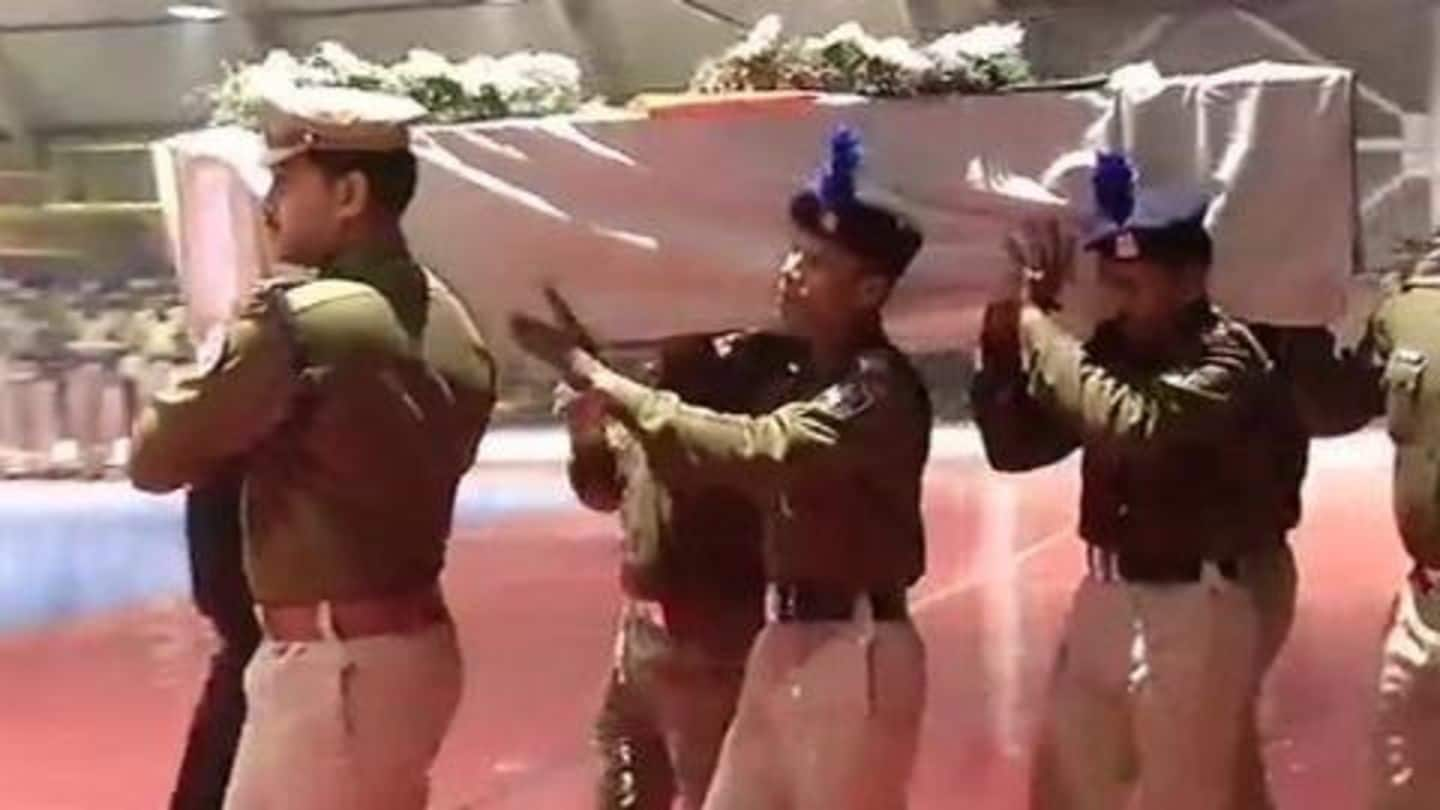 Teaching all of us a thing or two about standing with countrymen in this hour of grief, a businessman from Surat canceled his daughter's wedding reception and donated Rs. 11 lakh to families of Pulwama martyrs. Dewashi Manek's daughter Ami got married on Friday, February 15, and instead of splurging on feeding guests, he took the higher road. We can't appreciate this enough.
Guests were informed about the decision in advance
Manek who is a diamond merchant had planned a grand feast after the ceremony. But forgoing it, he decided to celebrate his daughter's big day in a simple manner. The host family had already informed guests about this decision. Not only did he donate Rs. 11 lakh to the families of martyrs, Manek also gave Rs. 5 lakh to Sewa Sansthans.
20-year-terrorist blew up car, 40 soldiers were martyred
On Thursday, February 14, a convoy of CRPF having at least 70 vehicles was attacked by a Jaish-e-Mohammed terrorist identified as Adil Ahmad Dar. The suicide bomber's explosives-laden vehicle blew up and 40 soldiers lost their lives. The blast was so intense that agencies probing the incident found no trace of the car or Dar's body. Several CRPF soldiers were injured.
Soldier recalls the attack, says sight made them scream
The attack, the worst one to hit the valley in decades, left a horrific impression on survivors. Speaking to Indian Express, a soldier who was in the convoy said that after the Scorpio rammed into one of the buses, they couldn't hear anything for a while. "We were so shocked that we kept sitting in the bus for at least 10 minutes. The ghastly sight made us scream in horror," he said.
Armymen are angry, reveals soldier
The soldier revealed the fateful bus also carried two new joinees. They had just finished training and hadn't even seen the unit, he added. Some of his friends are recuperating and some haven't eaten in days, he added. On the attack, he said, "There are many who are angry. No one can carry so much explosive in a car without some local support."
Country is visibly angry, PM Modi says he understands it
The attack on innocent soldiers has angered the entire country. On Friday, people came out on streets demanding strict action against Jaish-e-Mohammed, the organization that claimed responsibility. Understanding the mood of everyone, Prime Minister Narendra Modi reiterated his stand on Saturday by saying the sacrifices won't go in vain. "Terrorists can hide but won't be spared," said PM Modi.
For second time in two days, Modi talks about revenge
पुलवामा आतंकी हमले में जिन परिवारों ने अपने लाल को खोया है, उनकी पीड़ा में अनुभव कर रहा हूं।

मैंने कल भी कहा था और आज भी दोहरा रहा हूं कि उनका बलिदान व्यर्थ नहीं जायेगा।

इस हमले के जिम्मेदार आतंकी जितना भी छुपने की कोशिश कर लें, उन्हें सजा जरूर दी जाएगी: पीएम श्री नरेन्द्र मोदी pic.twitter.com/bAw0UV9eav

— BJP (@BJP4India) February 16, 2019
In case you were wondering, here's how you can donate
While emotions are running high in the country, it is important to not forget the families of the fallen. If you wish to contribute to the bereaved families, you can do it by visiting the website BharatKeVeer. Paytm has also started a campaign. You can easily contribute to the welfare fund of CRPF by logging into the app. All donations are exempt from tax.