"Congress" dropped from Mamata Banerjee's party logo, it's "Trinamool" now
"Congress" dropped from Mamata Banerjee's party logo, it's "Trinamool" now
Mar 23, 2019, 03:19 pm
2 min read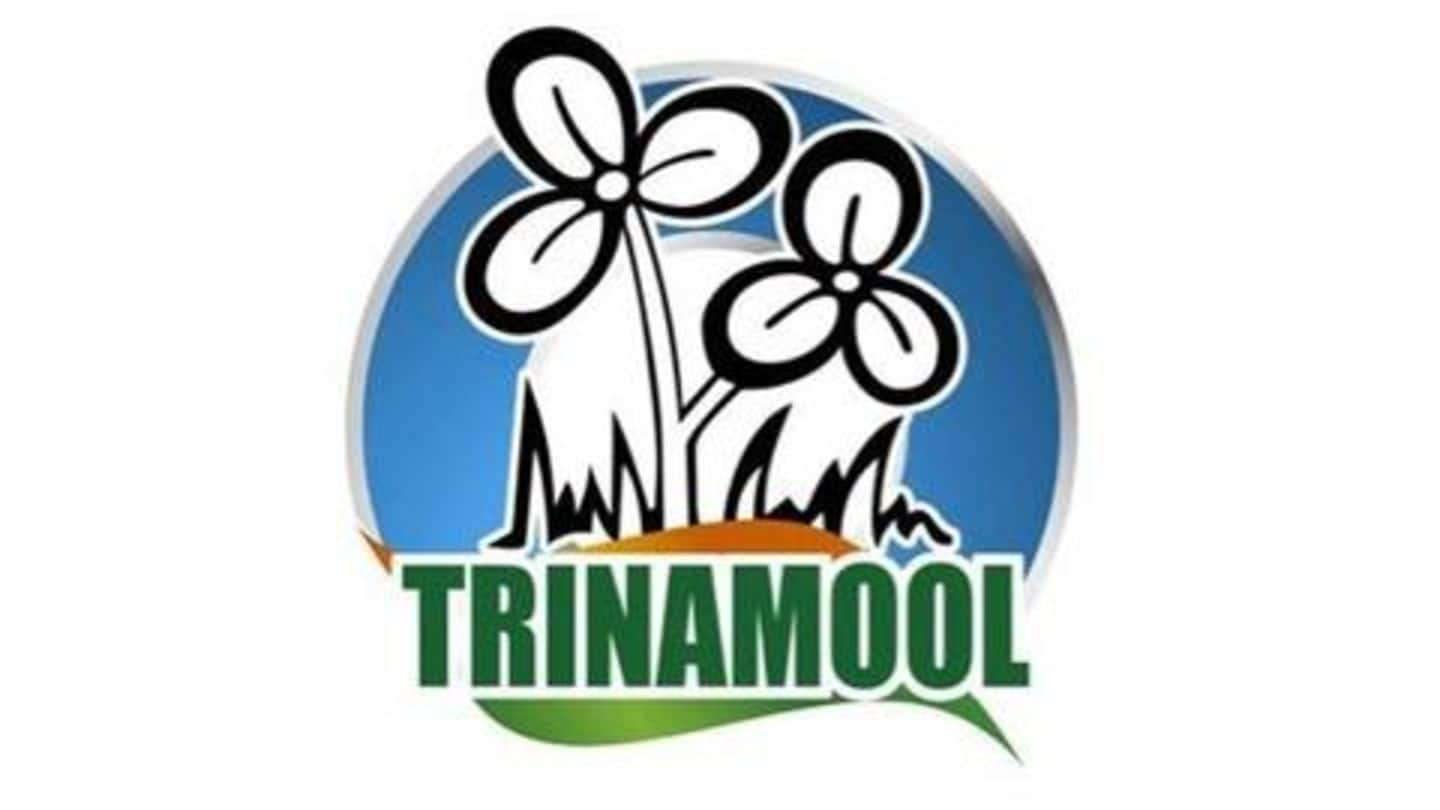 Mamata Banerjee's party will be known as Trinamool, henceforth, after the party dropped "Congress" from its logo. The new logo of the party has "Trinamool" written in green with twin flowers and blue background. The party has been using this new symbol for a week now. However, the party will remain registered as Trinamool Congress with the Election Commission of India.
Banerjee parted ways with Congress in 1998
TMC parted ways with the grand old party in 1998 and finally the last tinges of Congress have also been removed. Banerjee formed a new party as she was didn't approve of how Congress dealt with CPI(M), which was ruling the state back then. After the 2014 general elections, TMC was declared a national party by the Election Commission.
TMC's new logo bid adieu to tricolor
While blue and green are the prominent colors in the logo, it also has a speck of saffron. Earlier, the Jora Ghas Phul of TMC had tricolor petals. The words Bengaliamaar, apnar, Banglar (meaning mine, yours, Bengal's) are also printed on the new flags. The sudden change in the party's logo raised questions which Banerjee silenced by saying, "I don't like the BJP's color."
Absence of saffron from new logo is hardly surprising
The saffron color has been widely used by BJP and other Hindutva outfits, so Banerjee's dislike is obvious. In the past, she had said Sangh Pariwar's saffron is different from the one saints donned. Citing that TMC and BJP's logos share the same color, Left parties had also claimed that both parties have "some kind of understanding". But the new logo dispels those theories.
She is disrespecting national flag, said Dilip Ghosh
Notably, the change in logo invited criticism from BJP. Its state President Dilip Ghosh claimed that by removing tricolor, Banerjee has shown she doesn't respect the national flag. He also said this was her attempt to appease Muslims before general elections.
Banerjee seems to have distanced herself from Congress too
The new logo has already been updated on social media pages of TMC. Party leaders like Derek O'Brien and Abhishek Banerjee have also started using it. With the revamp, Banerjee has hinted she wants to maintain distance from Congress. Her decision before the crucial elections brings poor reputation to the grand old party which is hoping for resurrection with the help of allies.