Man, who threatened to rape Congress leader Priyanka's daughter, arrested
Man, who threatened to rape Congress leader Priyanka's daughter, arrested
Jul 05, 2018, 03:12 pm
2 min read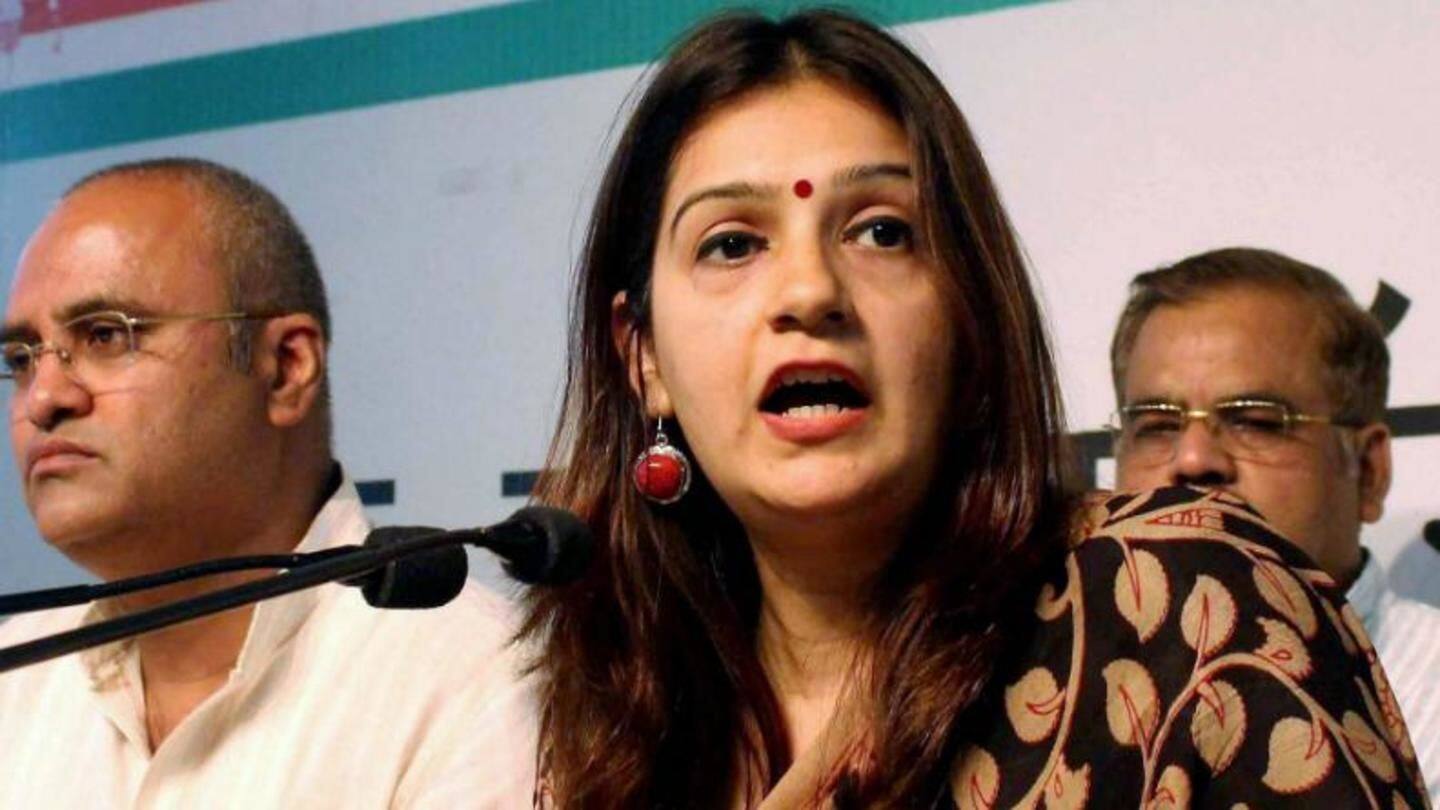 Girish Maheshwari, a man from Ahmedabad was arrested, for his vile comments on Congress leader Priyanka Chaturvedi and threatening to rape her 10-year-old daughter after Home Minister Rajnath Singh intervened. Maheshwari will be produced before Mumbai court, today, reports said. Chaturvedi was attacked on social-media after a fake news with her picture was widely circulated. Here is more about the row.
Fake quote of Chaturvedi was widely circulated
Chaturvedi came at the receiving end of hatred after a false quote on Mandsaur rape case was shared, in which she gave a communal angle to the horrific incident. But the quote was not hers, she never said such things. Despite this, a Twitter handle @GirishK1605 abused her and threatened to violate her daughter. Chaturvedi then filed a formal police complaint.
Here is the despicable tweet that started it all
Yes I plan to file an FIR. Also for kind attention of @MumbaiPolice , this fake quote with my pic is being shared on varioua FB pages with call for violence directed at me, I would request you to treat this as urgent. https://t.co/112Ctsa3Z4

— Priyanka Chaturvedi (@priyankac19) July 1, 2018
After man's arrest, Priyanka Chaturvedi thanked Rajnath Singh
In her police complaint, the 38-year-old spokesperson said the man, who had Lord Ram's image as a display picture, didn't think before threatening her daughter. This led to a war of words with many Congress leaders coming in her support and slamming BJP. Soon after the arrest, Chaturvedi took to Twitter to thank authorities and especially Rajnath Singh for taking up the matter.
Priyanka Chaturvedi thankful after police action
Earlier Sushma Swaraj was trolled but no-one from BJP spoke
The Chaturvedi incident comes close in heels after External Affairs Minister Sushma Swaraj was viciously trolled after an inter-faith couple was issued passports 'easily'. Swaraj then launched a Twitter poll asking if the comments were justified and shockingly, 43% thought it was right. In Swaraj's incident, while most senior leaders of BJP stayed mum, Rajnath Singh condemned the hatred.